If you are about to graduate from college, and you are dreaming about a thriving career in tech, keep reading. In this article, we will tell you more about how to break into the tech industry and start making your first career moves. We know that you are thrilled to graduate as you will have no longer cope with home tasks and find an essay writer to help you with your assignments. However, building your tech career is not as easy as you can imagine. Here are some priceless tips that will help you achieve success in tech.

Get a Degree
If you want to get a high-paid tech career in the future, then getting a degree is crucial. Yes, it is possible to enter the field with no relevant degree, but with a proper education listed in your resume, your chances to get noticed by recruiters will be much higher. A tech degree is a pretty valuable asset that can help you build a successful career much faster and more easily, so if you still have a chance to get a degree in computer science, then this is the step you should certainly take.
Get Additional Certification
If you don't have a tech degree, but you are pursuing a degree in another field but still want to get into the information technology sector, then it's still fine. However, you will have to take additional courses and workshops to get a relevant certification. It will demonstrate potential employers that you have learned from professionals and have some decent tech skills to apply in a professional working environment. Certifications will be extremely beneficial for students with minimum expertise as it will bridge the experience gap.
Hone Your Skills
Even after completing a degree and course program, you have to keep working on your skills. The tech industry is evolving at a breathtaking pace, and being a demanding specialist, you have to stay on top of your skills, abilities, and knowledge as well as to be up to date with all the latest tech trends and learn something new all the time. Also, don't forget about honing your soft skills, as it's as important as your technical expertise.
Volunteer While in College
To get job recruiters are looking for a person not just with a relevant degree but with some experience. Students after graduation usually don't have any, so the best thing to do in this case will be to volunteer for a company or a person in search of your technical skills. You will be able to get some real-life experience and put it in your resume to stand out among your peers.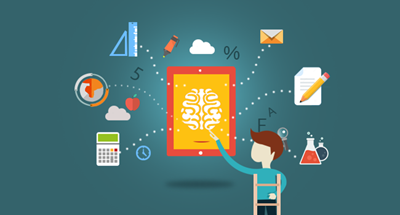 Prepare a Portfolio
If you don't have a chance to volunteer for some project, then you should work on your portfolio as it will be the direct demonstration of your skill that might help you get selected. You can come up with an idea and write your own program, app, or create a website. It can be pretty basic, depending on what abilities you possess at the moment. Besides, you can also contribute to an open-source project and gain some valuable experience.
Network
Networking is a powerful tool that can help you build a brilliant career in the future. You never know where your future professional opportunity will come from. While studying in college, build connections not just with your peers but also with professors that might recommend you in the future. The same goes for each person you interact professionally. Whether it's a recruiter from a job fair or tech manager from a company you have volunteered for, you should establish some friendly relationships and stay in touch.
Explore Tech Roles Available
Now, it's time for you to start exploring local job openings in the tech industry. There are plenty of them, but your job will be to focus on entry-level vacancies. Explore various options, for example, if you prefer to work remotely, there are plenty of remote jobs in Atlanta, Washington D.C, Dallas, and other parts of the U.S that offer remote work opportunities. Get familiar with job descriptions to get a better understanding of what hiring managers are looking for in a perfect candidate.  It will help you acquire skills and knowledge that you lack to become a perfect fit for a job in the future.
Prepare Application Documents
Before you start applying for your first serious full-time tech jobs, you should prepare your application documents. Take care of your CV and cover letter as it has to demonstrate not just your skills and experience but also your passion for the industry and demonstrate the desire to work with a particular company. It will be important to tailor documents for each job opening you apply for to increase your chances for success.
Final Thoughts
The tech industry is evolving pretty rapidly, taking into account that this professional field is very demanding; it takes lots of time and effort to start a tech career. By implementing these tips in real life, you will be able to become more visible to recruiters, get noticed among others, and build a successful career more easily. Good luck with all your endeavors!