Remote working has become the new way to earn money with the current climate forcing people to stay at home as much as they can, so choosing the best cheap printer is more important than ever. You may not be in the office as much anymore but this doesn't mean you have to break the bank account on buying a new color printer for your home.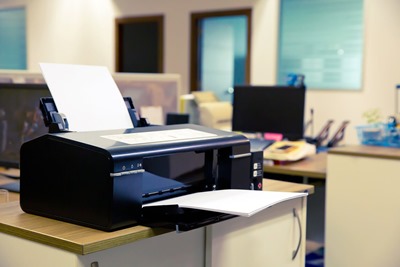 If this is the case you have come to the right place. Our guide to buying the best color printers in 2020 is somewhere you can find honest and straight to the point buying advice that will help you buy the perfect printer for your needs.
There is a lot of choice out on the market and just because you are buying cheap doesn't you have to be let down with poor quality prints and slow speeds. There are lots of choices so we have whittled it down to the top 3 on the market so you won't have to waste your time, money, or effort on purchasing your new color printer.
Speaking of saving money, remember you can always order 
toner bulk
 for you to prevent yourself not only from spending more money but as well as future headaches.
An important thing to note when buying these low cost printers is that some manufacturers keep the consumables such as ink cartridges at a higher price. This way the company can retain a profit over time making some cheaper printers actually cost more in the long run. This is to entice people in with the initial cheaper price found from the actual printer. In our list, we have kept this in mind so that you are not stung over time buying expensive ink cartridges for your printer in 2020.
Best Budget Printers on the market in 2020
1. Epson Expression Home XP-2100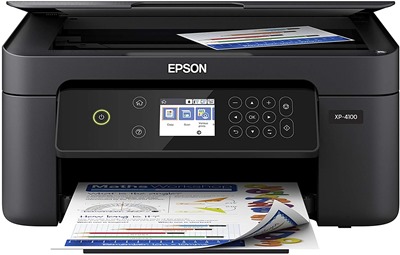 Category: color inkjet 3-in-1 printer | Print Speed: 8 | Paper Sizes: A4 | Paper Capacity: 100 sheets | Weight: 4kg
Epson has released their entry-level, all-in-one Expression home printers. They're just as stylish as the other models and are really simple to use, plus hold nearly all the same features as the more premium models available. On this printer, you can print color copies using individual ink cartridges, scan A4 pages at high resolution and it will also photocopy which we think is a lot of techs to say it's entry-level.
The Expression Home XP-2100 also contains Wi-Fi built-in for network connections that you can directly link up to your smartphone with printing images with no need to even open up your laptop or computer. This amazing printer can also print envelopes, glossy photo paper which is great for all the photos you take on your phone. It can also hold a hundred sheets of A4 paper in the paper tray. The only feature that you feel you are missing out on is the auto duplex which is a shame but with the intense discounting that Epson products have this model is more than worth the money.
2. HP LaserJet Pro M15w Printer

Category: color laser printer | Print Speed: 19ppm | Paper Capacity: 100 sheets | Paper Size: up to A4 | Weight: 3.8kg
In a lot of ways, this is the ideal small printer available on the market today, it has been tested and is the smallest laser printer you can buy, and we believe it will probably stay this way. It is as small in size and as inexpensive as an inkjet, but has the speeds, consistency, and economy that is brought with a laser. Maybe the perfect cheap printer for 2020.
It can hold up to 100 sheets of paper in its paper tray and will print them at a rate of 19ppm. It can print smaller sizes but has a max of A4 size which is perfect for most home office, work scenarios. This printer does not contain a display screen or duplex mode which is a bit of a shame but at the price, it comes at there isn't much arguing.
3. HP Deskjet 2622
Category: 3-in-1 color inkjet printer | Print Speed: 7 | Paper Sizes: A4 | Paper Capacity: 60 sheets | Weight: 3.4kg
When it comes to cheap all in one printers, HP has a lot of choices to offer and at the budget end of the market, there is this, the HP Deskjet 2622. It is a glossy white model and is one of the cheapest available. Although it has this smaller price point, it can still print, scan, and copy which isn't usually found on these lower-end models.
The HP Deskjet 2622 also offers Wi-Fi and USB connectivity for more convenient use connecting up hard drives, smartphones, and tablets in a few simple clicks. Printing is a little slow and there is no auto-duplex mode which is a little sad, but if you are organized and can factor in slower times it won't be too much of an issue. The design overall is fairly compact though bringing a lot of practicality to the design.
Like similar low-cost inkjets, the three colored inks are combined in a single cartridge, this does bring a slight disadvantage with the colors it can print, but the black is a pigment ink which means the printer creates a much more durable black and white printed page.
Overview
For us these are the best cheap printers you can buy in 2020, they are all full of really good specifications and won't break the bank account in any way. If these are not the ones for you then you can find a much more extensive catalog with all the relevant information over at Amazon. They have loads of reviews and information from a wide range of products that will surely help you find the perfect product you have been looking for.
The last thing to mention is to please remember that there are a lot more people working from home in the current climate. This means that these printers could be out of stock, so it's important to check back frequently and not compromise on a model that is more expensive that you don't actually need.
Remember too that black Friday is on its way, so if you are keen for a printer and can wait this could be a great time to buy with a lot of these products taking a considerable price cut.