You may be asking yourself, why would a regular person need a spy camera? Well, spy cameras or micro cameras have loads of functions and can have tons of reasons they would perfect for any home.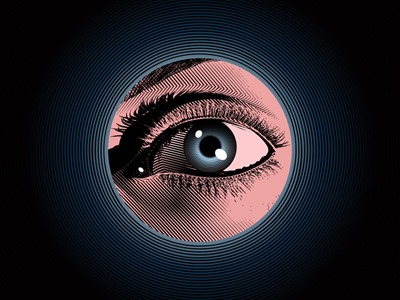 The best spy cameras are small in size, and unobstructed, but this small size doesn't mean they lack at all when it comes to video quality, so whether you are looking for a discreet home security solution, or wondering what your kids and pets are up too, a good spy camera can be the thing you have always been looking for. Ever wanted to be the fly on the wall? Well, now you can in every room in your home.
Tips Buying Cheap Cameras
A great way to buy cameras cheap is to look second hand, but if you are someone who doesn't like the idea of buying from a random person for an electrical device to not contain warranty, a great place to look is somewhere like Lensandshutter.com. They offer extensive reviews and guides on some of the best products available giving you a comprehensive knowledge of all the products you may be looking to purchase.
Top Cheap Spy Cameras
1. Blink XT2
The first device on our list is the Blink XT2, which can be classed as a spy camera, or maybe just a home security camera device. A great feature on this spy camera is the ability to talk to the intruders, or maybe just the guy delivering your parcels. It uses a two-way audio system that is controlled on your smartphone via the Blink app, a really handy way to interact and also act as a deterrent to any unwanted guests.
The camera will last for up to two years from the 2 AA batteries it takes to power, meaning that it is completely wire-free which is very convenient. Another great feature on this amazing spy camera is that it is compatible with your home Alexa device which lets you view live streams and arm or disarm the actual camera.
Film recordings can also be stored in the cloud for up to a year at no additional charge which is great if you come into any problems and you need to find the video as evidence.
The Video recording is in full HD when it is recording in daylight, and offers infrared HD night vision recordings too ensuring you are covered both day and night. This little device is also weather-resistant so if you live in a wetter area this spy camera will still work wonders.
2. Brickhouse Security CAM-PRO Camscura
When you first think of spy cameras your thoughts go to small devices in the eye of a teddy bear, something fixed on a pair of glasses or a buttonhole, but the Brickhouse Security CAM-PRO Camscura is a great little camera that you can leave around the house not attracting any attention.
It is a black oblong shape measuring 116mm along its longest edge. This security camera is the perfect device if you are looking to catch an intruder or vandal in the act, simply leave it in place and the 90-degree angle of view that the device has will capture everything that is going on in amazing 720p video resolution.
The battery life is pretty good too, though be aware it does not contain night vision so in order to capture good footage at night you will require a well lit up place for your device to be positioned.
3. Kami Indoor Camera
The Kami Indoor camera resembles something off of Star Wars making it instantly recognizable, but what it lacks in stealth it makes up for in value for money and its usability. The appeal of this spy camera is the complete 360-degree coverage that it can capture making it perfect for inside the home.
One thing that we did really love about this device is the motorized base, it enables full pivoting actions which come into action when there is any movement detected. As you would find with a lot of cameras in this day and age this device is controlled and set up by the smartphone app, this app has user-selectable settings that help to control the behavior of the camera fitting with everyone's personal preferences.
A downside to this camera is that it only holds 6 seconds of coverage for up to a week, but there is an additional cost that can be paid for a subscription which gives you lots more storage, but again this is an extra cost on top of the cost of the device itself.
Best Overall Spy Camera
Overall, we believe that the Blink XT2 is the best spy camera as it offers lots of features in its discreet size such as full HD daytime recording and HD infrared night time recordings. Not only is it small in size, but this battery-powered device also makes itself convenient not needing any wires to work.
The best feature of all in this amazing little spy camera is the Alexa connectivity. This connection makes it convenient and able to work from inside your home with voice commands, these voice commands can also be projected from the camera itself being used as a great deterrent or just a way to communicate to the postman who is dropping off any mail or packages you may have ordered. The camera will also keep things stored onto the cloud at no extra cost which is great as a lot of these devices offer a subscription service that enables storage for any videos you may have captured.