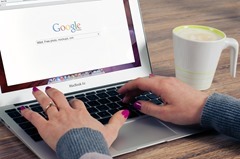 Backlinks are sites that offer referral links to ones website. These sites are very important in SEO for they help a site rank better in search engine results. Backlinks can also help you get organic traffic. The quality of backlinks that you have is directly proportional to the traffic and ranking that you will get. Therefore, if you have more backlinks from authority sites, your site is likely to get a good ranking. Although there are many factors that search engines considers when returning search results, backlinks plays an important role in determining the rank. And although many people hire the services of a backlink agency in order to get the links, you can still create the links yourself. Below, we will look at 3 simple ways of creating backlinks for your website. They include:
Use infographics to create backlinks
If you want to build backlinks fast, you should consider creating infographics. The good thing with these is that they are easy to both make and use. Since infographics are built on visual data, their demand has grown tenfold.  However, it is important to choose infographics carefully so that you can get the desired results. However, before you start making infographics, you need to come up with an interesting story. This is to ensure that your audience is hooked into watching the content that you have. You can do a simple research to find what people are searching for before coming up with a well organized statistical data. After your infographics are ready, you can redistribute those using different directories available.
Broken link building
Another method for making backlinks is by going for broken links. In this method, you need to contact a webmaster to let him know about the broken links on their website. After this, you can mention the URL of your website with him just incase he wants to repair the broken links. Alternatively, you can recommend other URLs to him that he can use replace the broken links.  The good thing is that, by reporting to the other webmaster about the broken links, you are likely to get a backlink in return. However, you need to identify the relevant sites that have content that fall within your niche. Luckily, you can easily find these sites from Google.
Make guest posts
Another method for getting backlinks is by making guest posts. In this method, you just need to create informative content before posting it to other people's websites. That way, you will get the required exposure as you have a chance to put in a link or two. However, it is also important to note that putting in effort to expand your brand presence and recognition can do you good as well. Therefore, it is not a must that you put links to the content. The other thing to note about guest blogging is that the administrators of the other sites can also guest blog on your own website.
Conclusion
Backlinks play an important role in the SEO for a website. We hope that you have learnt the different ways of creating quick backlinks for your website.