If you game online and on pc you should know the experience isn't just you and the game. There are a variety of apps and programs that you can download to add to the gaming experience on both your PC and your phone. These are our recommended top apps for gaming.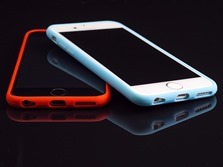 DariuszSankowski, Pixabay, (CC0 1.0 Universal)
Mobile
Many games and services feature companion apps that are designed to extend their services to your phone. For any pc gamer, the Steam mobile app is a must have as it allows you to chat with your Steam friends, browse community groups, user profiles, keep up to date with your favorite game's news feeds and catch sales as they come and go. Ubisoft's launcher, Uplay, also has a companion app that lets you earn unique rewards for your Ubisoft games.
There is also a wealth of news apps to choose from, which are a handy way to keep up to date while commuting or if you're following a particular story. Appy Gamer offers an incredibly tailored experience by allowing you to choose and subscribe to specific tags and newsreels, while IGN offers a very professional service, often covering stories as they break.
Another handy app which you may not have considered is Youtube. It will come pre-installed on many devices and, as Youtube is the second most viewed website on the planet, you will be able to focus the app on whatever content you like.
annca, Pixabay, (CC0 1.0 Universal)
Computer
Although when the game you're playing is what you want to focus on, there are many applications out there for you to download on your computer that can add to the experience. While your mobile apps can keep you up to date, what apps keep your gaming experience going smoothly?
Nvidia Geforce Experience and AMD Game Evolved are incredibly convenient programs to have, but you should only have one. Each works well with their respective Nvidia or AMD graphics processors, they can often be set to optimise games to best suit your computer and both regularly scan your graphics drivers, keeping your pc up to date.
CCleaner is a small and effective utility program that does wonders to protect your online privacy. It regularly cleans your browsing history, temporary files and can be used to clean up your Registry, which helps you to uninstall unwanted software, malware or corrupted game files.
Fraps or Plays.tv offer the perfect opportunity to show off your skills. Both allow you record full replays or clips of your gaming exploits to be shared online. Utilities like this seem to be very popular in the gaming world as Blizzard have recently incorporated it into their own game of the year, Overwatch. If you want to stream these programs won't fit the bill, but OBS (Open Broadcaster Software) certainly will. OBS is used by amateurs, YouTubers and professionals alike in everything from creative art streamers to eSports such as League of Legends and Hearthstone, which draws millions of viewers on a global scale. In fact, there are even dedicated websites for eSports betting, such as Master Mazuma – that's how close the genre has come to resembling traditional sports.
There are many other apps which can help with your gaming antics. MSI Afterburner and Coretemp immediately pop to mind should you wish to try your hand at overclocking your pc, while the Blizzard World of Warcraft mobile companion app may be what you're looking for to manage your character's auction house offers. Overall, these above are the must-haves, and they will surely make your life a lot easier when it comes to finding out info, or showing off to your mates.