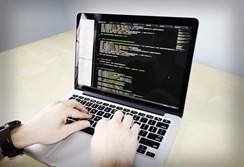 Any business, large or small, has a lot of components that must function correctly and in harmony for the business to keep chugging along perfectly, It is the duty of the managers to keep this cohesiveness in the company intact but as humans are prone to errors, often it is in the best interest of the company to invest some money into a CMMS software.
What is a CMMS?
Put very simply, CMMS is a software suite that takes the burden off human managers by automating various portions of the management duties in a company. The acronym CMMS stands for Computerized Maintenance Management System and when deployed correctly can not only save the company millions of dollars in expenditure, it can also lead to a better and healthier work culture within the organization.
Now that we are familiar with what CMMS is, let us take a quick glance at the top 5 benefits of deploying CMMS software inside any company. Before we begin, there is one thing that must be kept in mind. Companies of any scale can benefit from having an agile and mobile CMMS deployed in their organization and thus it is imperative that even small business owners take note of the latest developments in the CMMS world.
1. Reduced Repairing Expenditure
Almost all businesses consist of hardware components that can and will degrade with time and thus will need to be replaced. However preventive maintenance practices ensure that with a CMMS system deployed, companies can drastically improve the maintenance of their assets and structures which in turn directly translates into decreased repair costs. In large organizations this alone can result in saving millions of dollars.
2. Increased Productivity
As a direct correlation of having assets that require infrequent repairs, a CMMS software can cut down on downtime for a business by reducing factors that lead to disruption in the production process. Added to that having regularly scheduled maintenance ensures that both the workers as well as their machines get time off from work which in turn leads to better productivity once they return.
3. Provide Scalability in Terms of Technology and Space
In modern businesses, space is at a premium and with a CMMS software at the helm, a company can effectively use their office space to ensure the best workflow without getting workers in each other's faces. This also means that when it comes to introduction of newer processes or technologies, a CMMS is much more proficient in helping all the members of the company get acquainted with it.
4. Better Working Conditions for the Staff
A CMMS works in making the business more lean and efficient and in doing so reduces the number of unnecessary hires that a company may have to make for menial tasks which leads to employees being dissatisfied with their jobs. Not only that, with a higher standard of maintenance and all around automation means that work related accidents are reduced to a large degree and the employees have a much more happy and safe work environment.
5. Gaining New Perspective
One of the main problems that we as humans face is that we often get tunnel vision due to pressing problems of the present and lose sight out of the bigger picture. With a CMMS software always looking over a company's back, and with immense statistical data about the internal working of the business available at a moment's notice, drawing inferences and making decisions are made that much easier.
In the words of American author Warren Bennis, "Leadership is the capacity to turn vision into reality" and having a great CMMS at your side is having just that for your very own business.