2009, what a year it was. To say that it was a roller coaster applies not only to the financial world, but to the tech world as well. We had some great hits, and some equally great misses.  Without getting too terribly technical, let's take a look at some of our favorite hits and misses in the tech world for 2009.
Hit – Motorola Droid
When internet giant Google puts its considerable resources into an operating system coined Android, you can believe that it will garner attention. But when smartphone maker Motorola takes that OS and releases a device using the new open software, it garners a LOT of attention.  Backed up by numerous TV ads from the exclusive carrier, Verizon, the Droid landed with a thump and became an overnight success.
Miss – The Intelligent toilet from Neorest
While the technology in Toto's Neorest 600x is astounding as far as commodes go (wireless remote operation, automatic lid opening and closing, heated seat, remote and automatic flush, tankless operation, and more), the price is just too high to make it palatable. At $5800, it seems that more than just the bathroom experience is exceedingly luxurious.
In time the street price may drop on this technological tribute to Thomas Crapper to a more acceptable level, but in the meanwhile most sensible people may want to steer clear.
In the meanwhile, though, I would be lying if I said that I wasn't curious about what exactly "Oscillating Comfort Cleanse" does for a person's bottom.  You too can find out by grabbing the Neorest document. Be prepared to be impressed.
Hit – Nintendo DSi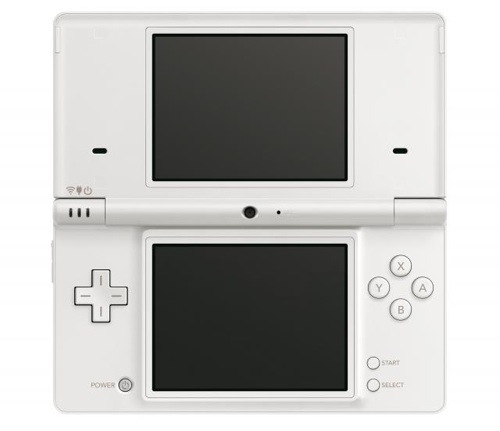 The third iteration of the very popular Nintendo DS portable gaming system, the DSi brings a number of updates to the system. The most notable DSi change is the inclusion of two (not one!) digital cameras built into the unit.  The cameras can be used for gaming or the unit can simply be used for picture taking.
The addition of SD card support makes the unit easy to interface with existing hardware, and its wireless networking support lets the device function as a handy web browser. As of September 30th, the Nintendo DSi has already sold over 10 million units, and in its first three months it outsold all of its predecessors and the Wii console. In fact, there have been over 114 million DS units sold to date.
Miss – the iCap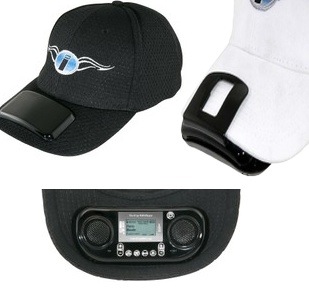 Sure, it can be a pain to wear earbuds all the time, and they can be a little uncomfortable. But we are pretty sure that the iCap, a workable alternative, is probably not the way to go.  The concept is simple enough – take  a small MP3/Fm radio player, complete with small speakers, and clip it to the front bill of your favorite baseball cap.  Since the speakers are embedded, you can listen without the earbuds.
To be fair, the positioning would probably provide a decent listening experience.   The built in SRS WOW hardware pumps up the audio, and the unit can even do voice recording.  You can get the unit already built into a cap, or as a clip on unit for your own favorite headgear.
And that is where the major miss happens, in my opinion.  The unit clipped to the front-most bill of a cap creates a large bulge directly in front of you, and its weight extended out to the tip of the cap creates an extra amount of tension in your neck muscles.  Of course, if you don't mind the bulge and the weight, the ideal of walking around with a small boom-box strapped directly in front of your face may turn you off of it as well.
Hit – Windows 7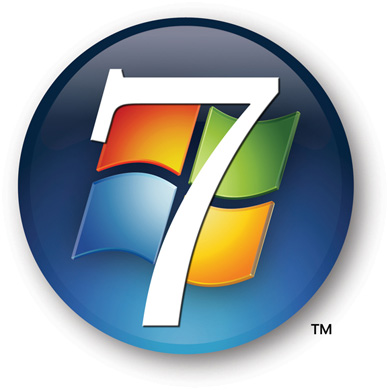 Say what you will about Microsoft, they know where the root of their fortunes lie, and that is in their operating systems. When they released the misguided (in my opinion) Vista OS, Microsoft opened the door for loyal Windows users to look around for an alternative computing choice. Scrambling to correct their mistake, Windows 7 was born.
Windows 7 brings to computing most of what Vista missed – a user friendly small footprint that works well with a lot of existing hardware. Vista was simply incompatible with the fastest growing computing segment, netbooks (didn't ANYONE at Microsoft see this as a problem?), causing a lot of users to either flock to Linux or re-affirm their love for all things XP.
Microsoft came out of their self-indulgent daze with Windows 7, and addressed the needs of the smaller computer hardware. Now you can indeed buy a large variety of computers with the latest and greatest Windows Operating System.
Windows 7 sports new features such as a redesigned taskbar, performance enhancements, 64 bit support, jump lists, and snap, to name a few. One of the most interesting is the new highly-touted support for a multiple touch interface. However, only time will tell if this new interface standard will be accepted by the masses as new devices supporting multi-touch are released.
Miss – TwitterPeek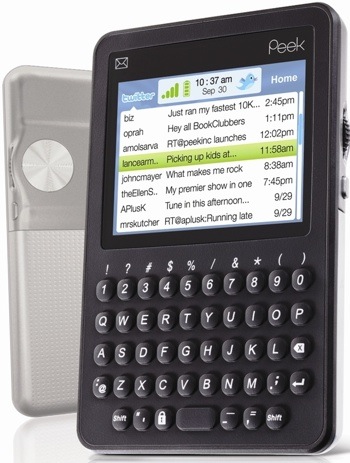 2009 was a strong year for the Twitter service.  The micro-blogging site featured prominently in both internet news and media in general.  To capitalize on its success, mobile gadget builder Peek brought us a dedicated device to let everyone tweet to to their heart's content. For a one time fee of $199, you got lifetime tweeting rights with national signal coverage.
Trouble is, practically every smartphone now being produced will let you tweet.  Why carry around two devices to do a single job?  And if you don't  already have a smartphone, consider how much more flexible it could be than this dedicated device.
Another thing to consider is that a smartphone is capable of running several different Tweeter apps, giving you a choice in picking your favorite. With the TwitterPeek, you are stuck without a choice. And if Tweeter changes something in their service, well, we can hope that an update for the dedicated device would be available.
Hit – IdeaPad S12 Netbook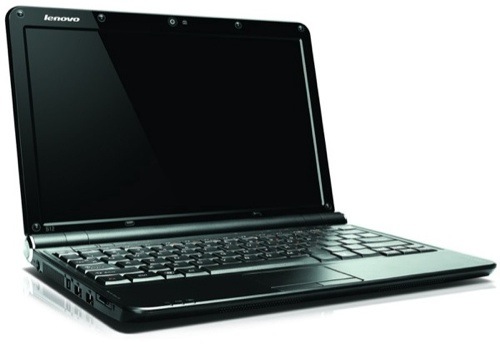 We have already mentioned that Netbooks were the fastest growing segment of the computer market, and the number of choices continue to grow. But Lenovo stepped into the netbook market with an entry that may have set the bar high in several areas for some time to come.
The S12 is the first netbook to offer the NVIDIA Ion chipset, giving it the capability to play back a robust 1080p video without stuttering.  With this kind of video playing power you want a decent screen to view it on, and the S12 delivers it on the first 12 inch netbook screen.  The design incorporates a  100% full size keyboard as well, all in a sub-three pound package.
Miss – AT&T 3G Network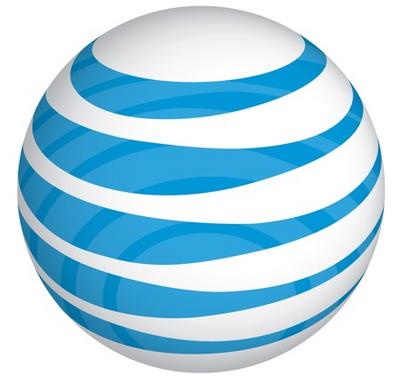 The Apple iPhone is a huge hit, and every legal one in the USA runs on the AT&T 3G network. While service can be spotty in areas (okay a lot of areas), when it works it does a fairly decent job of delivering a connection for your browsing and talking pleasure.
That is, unless you are in a saturated area (Manhattan and San Francisco, for starters), in which case even At&T will admit that the experience is subpar. To their credit, though, AT&T is working on this, with many new towers planned throughout their network.
However, a recent announcement by AT&T Mobility chief executive Ralph de la Vega has squarely put them in the Miss category for the entire year. According to de la Vega, AT&T may soon take their "unlimited" service and change it to a pricing scheme based on usage.  Luckily de la Vega did add that "it will be determined by industry competition and regulatory guidelines" – otherwise we shudder to think what could happen in order to generate some attractive bottom line numbers for his division.
Hit – Harmony 900 Remote Control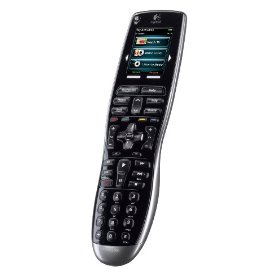 If you are a media technology fan, chances are you are familiar with the remote control products by Harmony.  While they are definitely not cheap, they do have quite a following, with a suitable feature list to back it up.
Enter the Harmony 900.  The 900 features a full color touch screen for one touch access to your favorites.  When I say favorite, I don't mean just channels, but activities too, such as "Watch a DVD" or "Listen to music". The remote does the rest.
The 900 has a recharge dock, meaning that you won't be caught without batteries in your remote.  Add to that the ability to work via RF and replacing up to 15 other remotes – well, it is a great tool for anyone who has a lot of gear to control. Albeit, at a price.
Miss – Amazon's Remote Deletion of Kindle Titles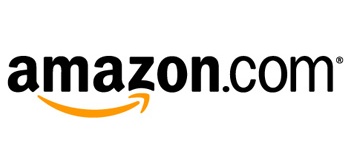 Amazon's Kindle has taken the world of e-books from the lackluster into the spotlight.  The thin reader features automatic downloading of titles from its own connection, and the titles are actually even cheaper than buying them in physical form. It was a win-win for everyone.
That is, until Amazon blindly displayed a little DRM muscle and remotely wiped a couple titles from legitimately paid customer's devices.  The reason was simple enough – Amazon had inadvertently sold e-books that it did not have rights to.
But its solution showed exactly why people should be wary of both DRM and agreements – what you buy in electronic form in a closed system may or may not be yours, as is convenient to the providing agency.  However you feel about this one, one thing is certain – the fact that one of the books was George Orwell's 1984 did not help Amazon's image.
Hit – Google Voice
Google Voice is actually a re-branded acquisition, GrandCentral, with many new features added.  The service allows the user to have a single phone number which then rings other numbers simultaneously until you answer on one of them.  For instance, my Google Voice number rings my home phone, my cell phone, and my Skype phone.  I can pick up any of them, or I can ignore them all. It will then record a message, and email me the text of the message along with a link to play the original. It is pretty sweet.
But Google voice does not stop there. A quick list (courtesy of Wikipedia) includes:
A single Google forwarding number to all of the user's phones
Free calls and SMS in the US and Canada
Calling international phone numbers for as low as US$0.02 per minute
Call screening. Announcement of callers based on their number or by an automated identification request for blocked numbers
Listening in on someone's recording of a voice message before taking a call
Blocking calls from specified numbers
Send, receive, and store SMS online
Answering incoming calls on any configured phone
Call routing. Selection of phones that should ring based on calling number
Voicemail transcripts. Reading of voicemail messages online
Listening to voicemail online or from a phone
Notification of voicemail messages via email or SMS
Personalized greetings based on calling number
Forward or downloading of voicemails
Conference calling
Call recording and online archiving
Switching of phones during a call
Viewing the web inbox from a mobile device/phone
Customize preferences for contacts by group
Ability to change your number for a fee
Specifying an existing phone number instead of the Google Voice number on initial setup for use with limited functionality, such as some voicemail functions and using the voice mail system for the user's phone number (mobile devices only).
As you can see, Google Voice really does supercharge your existing phone communications.
Miss – Apple's AppStore rejection of the Google Voice app
There are many, many applications on Apple's AppStore for the iPhone, and many more are being approved every day. However, one that you will not find on there is the Google Voice App.  Citing that the app duplicated existing iPhone functionality, Apple sent it packing back to Google.
The matter did not stop there, with the FCC stepping in and wanting to know more about the situation after a complaint. Apple voiced its concern that the app may replace the iPhone's native calling interface, something that they would rather avoid.
The last we heard is that Apple creatively claimed that the rejection was a mistake and the app is now stuck in approval limbo.  To be honest, we expect it to remain there until AT&T and Google, who are in the middle of a squabble over Google Voice themselves, patch up things and come to an agreement.
Come on guys – I thought Google and Apple were, like, friends.
There are no doubt many other best and worse for 2009 when it comes to the tech world, and we have listed here only a few of our favorites. There were many more potentials on our initial list, and no doubt a few we have simply missed. So If you have any ideals for the best and worse of 2009, we would love to hear about them in the comments below.