Hello, Happy Thursday folks! Today I have a new list of products that we've added to our main site. A lot of new stuff that I think you'll be interested in like netbooks, cameras and even phones.
So let's start it off with a TV:
The VIERA TC-L32DT30 is part of Panasonic's 2011 line of VIERA Full HD 3D HDTVs showcased at the Consumer Electronics Show. The unit features DLNA function, expanded internet functionality via the proprietary VIERA Connect IPTV platform and Neo Plasma technologies, meet Energy Star 4.2 requirements, includes VIERA Link for increased networking and 3D VIERA Image Viewer and allows users to watch both 2D and 3D digital still and HD video on a large HDTV.
https://technogog.com/televisions/panasonic-viera-tc-l32dt30/
Then let's see some netbooks and laptops: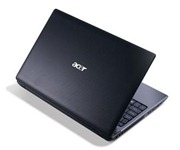 The Acer Aspire 4253 is a notebook powered by the new AMD Fusion processor and the VISION Engine from AMD which support stutter-free HD movies and HD Internet video streaming. It also features DirectX® 11 capable graphics and extended battery life. The notebook also comes with Clear.fi, Acer's new media sharing system which brings all multimedia content into a single system with a common interface which automatically detects Clear.fi-enabled devices connected to the wireless home network, and shares media content using the Clear.fi media interface.
https://technogog.com/laptops/acer-aspire-4253/
The Lenovo IdeaPad S100 forms part of Lenovo's S-series ultraportable laptops. Releasing in March, the IdeaPad S100 runs on Windows 7 Home Basic operating system. It also works on Lenovo's Quick Start operating system. This ultraportable notebook works on the Windows 7 Home Basic operating system and Lenovo's Quick Start operating system. This netbook has Bluetooth 2.1 & 802.11 b/g/n WiFi connectivity options. It comes ready with Windows 7 Home Basic OS, & Lenovo's Quick Start OS. It works on an Intel GMA 3150 integrated graphics. It comes with up to a 320GB hard drive. The IdeaPad S100 is based on the Intel Pine Trail platform. It is powered by an Intel Atom N570 dual-core processor. There's a 98% full-size AccuType keyboard. There's also a 10.1-inch LED-backlit display. The netbook has a 2-in-1 card reader. There's a 2-megapixel web camera that is featured on this netbook.
https://technogog.com/netbooks/lenovo-ideapad-s100/
The Toshiba NB550D is a netbook that was announced in December 2010. Working on an AMD Fusion chip, this netbook features a 10.1-inch display screen. Powered by on an AMD Radeon HD 6250M for graphics, this phone is equipped with an HDMI output. This netbook features two Harman Kardon speakers that bear a similar to the ones of the Toshiba NB520 netbook. Powered by a six-cell battery, this netbook comes with a backlit screen. It is equipped with a 250GB, 5400RPM unit hard drive and comes ready with a 1GB of RAM onboard. It comes ready with Toshiba's Sleep and Charge technology. It features a multi-touch touchpad. Other features include Wi-Fi, Ethernet and Bluetooth 3.0. It comes with a built-in SD card reader. Available in an attractive and slim design, the Toshiba NB550D netbook comes in green, orange or brown. Measuring 261.9mm x 189.5mm x 17mm and weighting at 1.32 kg, this netbook also comes with a webcam.
https://technogog.com/netbooks/toshiba-nb550d/
Then we've got a couple cell phones:
The Samsung Galaxy Gio, also known as the Samsung S5660, is an Android 2.2mid-range smartphone that was first showcased in late January 2011. Featuring a 3.2-inch display, this phone runs on Google's Android 2.2 operating system. With a 3-megapixel camera, this Gio smartphone works on an 800MHz chipset. It supports additional memory through its microSD card slot. It is equipped with 158MB of built-in memory. It is equipped with a 3.5mm headphone jack. Available in March, it is available with a few of Samsung's features. Other features include an FM radio, Bluetooth and Wi-Fi. It works on a 1350 mAh battery. The Samsung Galaxy Gio measures 110.5 x 57.5 x 12.15 mm.
https://technogog.com/cellphones/samsung-galaxy-gio/
The Samsung Galaxy FIT is an Android 2.2 smartphone that features HSDPA 7.2Mbps 900/2100/EDGE/GPRS 850/900/1800/1900 data transfer speeds. Featuring a 3.31 inch QVGA TFT display with 320 x 240 resolution, this phone is powered by a 1350 mAh battery, which provides users with up to 640 hours (2G)/460 hours (3G) of standby time and up to 620 minutes (2G)/370 minutes (3G) of talk time. It features a 5-megapixel camera. Powered by a 600MHz (MSM 7227-1) processor, it supports Wi-Fi 802.11 (b/g/n) and Bluetooth technology v 2.1. It comes ready with USB 2.0 (High Speed) port and a 3.5 mm jack.
https://technogog.com/cellphones/samsung-galaxy-fit/
Next would be a nice little camcorder from Kodak:
Whether you're looking for the latest features or the hottest trends, the KODAK PLAYFULL Video Camera delivers all the goods in a slim and chic design. Get the party started with vibrant 1080p HD and while you're turning heads, you can catch stunning 5 MP photos in a snap. Then press the Share button, pop out the built-in USB arm and go from social butterfly to social networking superstar in seconds. The fully loaded PLAYFULL Video Camera puts your life center stage and lets you show the world why you are So Kodak.
https://technogog.com/digital-camcorders/kodak-playfull/
Then next up is a digital camera from Canon:
Let the G Series Inspire You.Feast your eyes on an updated G Series digital camera: The G12. It's ready to impress the advanced amateurs who have always celebrated the G Series. The G12 is still loaded with powerful technologies that has made the G Series cameras so renowned, like the Canon HS SYSTEM, 2.8-inch Vari-angle PureColor System LCD, and RAW + JPEG image modes. Now, this flagship camera paves the way with these new upgrades like 720p HD Video with stereo sound to get crystal clear footage, multiple aspect ratios, High Dynamic Range, Electronic Level, Tracking AF, a Front Dial and much more to give you even more creative control than before!
https://technogog.com/digitalcameras/canon-powershot-g12/
Then a desktop from HP:
The HP Compaq 8200 Elite is an entry level desktop computer that was announced at the CES 2011 in early January 2011. It forms part of HP's premium business PC. This desktop computer is able to provide a maximum desktop performance. Powered by the latest Intel Core2 Quad Processor, this desktop computer is available in a Small Form Factor PC design. Releasing in March 2011, this desktop computer is equipped with a Blu-ray Writer Drive. This premium business PC comes with a three-year business warranty. Measuring 33.8 x 37.9 x 10 cm, this desktop computer weighs 7.6 kg.
https://technogog.com/desktop-computers/hp-compaq-8200-elite/
and finally a monitor from HP as well:
The HP Compaq LA2006x is a WLED Backlit LCD monitor that was unveiled in early January 2011. It forms part of HP Advantage Series business monitors. Available in a slim and widescreen design, this monitor features mercury-free and WLED backlit technology. It is equipped with a digital DVI DisplayPort. It has and a built-in two-port USB hub. With a full HD resolution and 1,000,000:1 dynamic contrast ratio, this HP Compaq monitor is equipped with the HP Display Assistant Software. This monitor comes with a slider stand that helps to provide an extensive height with a 90-degree pivot, tilt and swivel adjustments. It can be paired with the latest compatible HP devices. This HP monitor has been designed for business use.
https://technogog.com/monitors/hp-compaq-la2006x/
Visit the main site for more: https://technogog.com/