Good morning, happy Monday and all that. Here in the states it's a holiday so no school, mail and all that stuff. No deliveries for me today I guess. Later tonight I'll have the HP Laptop review for you, and a few other things possibly, we'll see how my day goes with the kids home. For now though check out the new stuff added to our main site.
Let's start off with a mouse.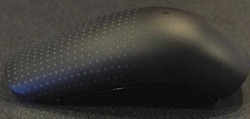 (photo via https://technogog.com/mice/microsoft-touch-mouse/
Next up would be a home theater system, or actually  a sound bar. I've got a nice Sony sound bar setup that I like quite a bit.

The JVC TH-BC3 is a soundbar for a home theatre system that features 60-watt (30 watts per channel) output, two-channel SRS StudioSound HD and built-in FM tuner. It features an analog input and two digital audio inputs (optical and coaxial) and a subwoofer pre-out. It also has push-open dock for iPod/iPhone, HDMI 1.4 – two inputs/one output, HDMI CEC connectivity, 3D ready video pass through, stand by pass through and ARC (Audio Return Channel), and a composite video output for enjoying movies via iPod/iPhone. Available in February 2011, the TH-BC3 retails for an MSRP of $249.95.
https://technogog.com/home-theater-systems/jvc-th-bc3/
Then up next would be a couple projectors.
The Samsung SP-A8000 is a projector that supports 3D images and provides users 1,000 ANSI lumen brightness, is powered by a single-bulb, single-lens design, has Samsung's 3D engine and can convert 2D content to 3D.
https://technogog.com/projectors/samsung-sp-a8000/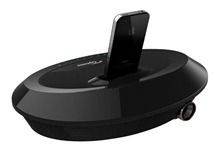 The Optoma Neo-i is a pico projector that can also be used as an iPod dock. Announced in early 2011 at the CES event in Las Vegas, the Neo-i projector is equipped with a "full-bodied" 16-watt stereo system. It features a bulb that is rated at 20,000 hours. It is a 50 ANSI lumen DLP projector that comes with a resolution of 854×480 pixels. An optional accessory kit will be available for connecting the iPad to the Neo-i. It comes with several connectivity features and ports as well. It is powered by a battery, which is an option for consumers. It measures 12.8 x 8.9 x 3.1 inches and weighs 2.5 pounds.
https://technogog.com/projectors/optoma-neo-i/
Up next would be a couple camcorders: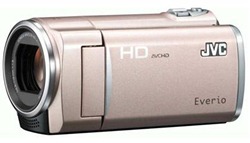 The JVC HD Everio GZ-HM690 is a HD Memory Camcorder that features a 64GB Internal Flash Memory and SD/SDHC/SDXC card slot for memory expandability. It supports AVCHD Lite & AVCHD SD dual format, 40x Optical Zoom (70x Dynamic zoom in Standard Definition mode), Konica Minolta HD Lens, a 3.3 Megapixel CMOS Sensor, Super Lolux, full screen touch panel, Advanced Image Stabilizer, Intelligent AUTO, Face Detection/Touch AE/AF, Face Sub-Window, Animation Effect, Smile Meter/Smile shot, Time-Lapse REC and Auto REC function, built-in LED light, 24 mbps high bit rate recording. The JVC HD Everio GZ-HM690 also has a 1920 x 1080/60P Output (upconverted), and comes with a 2-way grip belt that supports better grip. The JVC HD Everio GZ-HM690 comes with the Everio MediaBrowser 3 and is available in January 2011 at an MSRP of $649.95.
https://technogog.com/digital-camcorders/jvc-hd-everio-gz-hm690/

The Samsung HMX-Q10 is a Full HD camcorder that features a back-illuminated CMOS sensor and comes with Switch Grip. It comes with a new Easy Operation and Smart Access User Interface. It can capture 4.9-megapixel stills. The HMX-Q10 comes with the BSI CMOS sensor. With a 2.7-inch wide LCD screen, this camcorder can record in 1920×1080/60i full HD. It comes with an OIS Duo system.Designed in a slim and durable body, the HMX-Q10 can be used as a 4.9-megapixel still photo camera.
https://technogog.com/digital-camcorders/samsung-hmx-q10/
Then we have a monitor
The Samsung S27A950 monitor is showcased at the CES on January 6 2011. The monitor allows users to enjoy a wide variety of native 3D content and, on some models, watch 2D content in 3D thanks through the company's real-time 2D to 3D conversion technology. The 3D HDTV/Monitors can automatically analyze and render 2D content in real-time to 3D, supporting content from PC, Blu-ray players, gaming consoles and set-top boxes. It also features built-in glasses sync emitter, and comes with a pair of 3D active-shutter glasses and middleware for 3D gaming. The monitor is designed in a slim, asymmetrical form factor. It supports full HD 1S27A95020 x 1080 resolution, has a 2 ms response time, 1000:1 (static) MEGA dynamic contrast ratio, 170°/160° viewing angle, HDMI, DVI-Dual and Displayport interface. The Samsung S27A950 measures 24.5 x 18.5 x 7 inches and weighs 5.5 kg.
https://technogog.com/monitors/samsung-s27a950/
Then a a nice new digital camera, speaking of I need  a new one..
The Fujifilm FinePix HS20 is a 30x super-zoom digital camera that was announced at the CES event 2011 that was held in Las Vegas recently. The Fujifilm FinePix HS20 has a 0.16 second autofocusing. It comes with an improved user interface. It can film Full 1080p HD video. Featuring a 16-megapixel EXR CMOS sensor, this Fujifilm digital camera provides 8fps high speed continuous shooting. The camera's contents can be shared on YouTube especially the videos filmed using the camera. It has the ability to accept high capacity SDXC cards.
https://technogog.com/digitalcameras/fujifilm-finepix-hs20/
Up next would be a multi-function printer from Kodak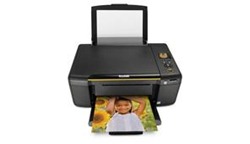 Looking for an affordable, easy to use all-in-one printer that uses high-quality, low-cost ink cartridges? Check out the KODAK ESP C310 All-in-One Printer, complete with a sleek, new compact design that includes an easy-to-use rear feed paper tray. The C310 Printer features an easy Wi-Fi setup to effortlessly connect to your wireless home network, and works with our expanded line of pigment-based KODAK 30 Series Ink Cartridges. KODAK Ink Cartridges continue to offer the lowest total ink replacement cost in the industry.
https://technogog.com/multi-functional-printers/kodak-esp-c310/
Finally it's a cell phone from HTC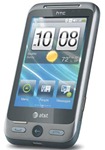 The HTC Freestyle BrewMP is a mobile phone that supports the Brew MP platform and HTC Sense UI. It features a 3.2-inch HVGA (480×320) capacitive touchscreen, a 3.2-megapixel camera, and is powered by a Qualcomm MSM7225 528MHz processor. The Freestyle also supports Bluetooth 2.0 with EDR, built-in GPS receiver (AT&T Navigator), FM radio, 3.5 mm audio jack, HSDPA support and 512 MB internal storage with external MicroSD support.
https://technogog.com/cellphones/htc-freestyle-brewmp/
We're always adding new products to the main site so be sure to stop over and visit https://technogog.com/