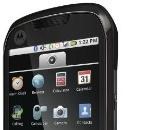 Boost mobile pre-paid with Android.. hmm, have to see about getting this phone for review.. I've reviewed another Boost phone and the service is very good, but I must have missed the launch of the Motorola i1 somehow… It's a $50 per month unlimited type phone, but it's running Android. Basic specs are 5mp camera with flash, touchscreen, wi-fi, GPS, Swype enabled etc..
"Best Buy Mobile is excited to be the first national retailer to bring a prepaid Android smartphone to customers who are looking for greater payment flexibility when it comes to their smartphone," said Scott Anderson, senior director at Best Buy Mobile. "One of our promises to customers is to provide the best options and choices available in the mobile marketplace. Exclusively bringing great products like the Motorola i1 to consumers helps us make good on that commitment. "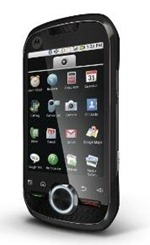 Motorola i1 Features
Touchscreen smartphone powered by Android™
5MP camera with autofocus, flash and video
Wi-Fi capable
Access to Email Exchange, Gmail®, MSN®, Yahoo!® and more
Instant Messaging (Google Talk™ preloaded, supports additional messaging clients via download such as Yahoo!®, AIM® and more)
Nationwide walkie-talkie
Opera Mini 5 & Android browsers
Stereo Bluetooth® capable
2GB microSD card (supports up to 32GB)
GPS enabled
Optional SWYPE™ virtual keypad
Experience Boost Mobile on the Web at MySpace, Facebook and Twitter; and purchase products at www.boostmobile.com.