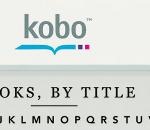 …and we've got yet another eBook reader hitting the market, this one is from Borders. I honestly don't get the fascination with eBook readers, i guess until I get one I won't huh?! Anyway the new Kobo will be $149.99 and it will come pre-loaded with 100 classic books.
Pre-orders for the Kobo eReader, which will showcase the Borders branded eBook store, are being taken at www.borders.com/koboereader. The Kobo eReader has been touted as "the real Kindle killer" by "Wired Magazine" because of its attractive features and low price — just $149.99. In fact, the Kobo eReader is among the most affordable eReaders available, giving consumers an economical introduction to eReading via a stylized, easy-to-use, eInk based reader. To get consumers started with their eReading experience, the Kobo eReader will come preloaded with 100 classic books. The Kobo eReader will begin arriving at customer's homes beginning June 17, in time for Father's Day.
The upcoming Borders eBook store will feature over a million titles, which consumers will be able to discover and purchase through the Borders.com Web site and through free Borders apps available for the iPhone, Blackberry and Android as well as the iPad and all PCs.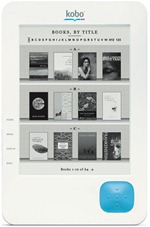 Web Site: http://www.borders.com/