Zombies! Yes the new Call of Duty Black Ops will have Zombies too!
The Call of Duty Community's Favorite Un-Dead Make Their Return in The Year's Most-Anticipated Entertainment Launch
Taking the wraps off one of the most anticipated features and worst kept secrets, Treyarch revealed today that the community-favorite "Zombies" is coming to Call of Duty: Black Ops which hits stores worldwide on November 9th, by Activision Publishing, Inc..  Zombies were originally introduced in Call of Duty: World at War and became an instant hit. Call of Duty: Black Ops fans can combat the zombie apocalypse in up to four-player co-op gameplay.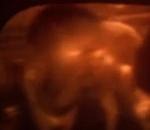 "Zombies have been such a hit with our community that we were committed to bringing brand new zombie experiences to Call of Duty: Black Ops ," says Treyarch Studio Head, Mark Lamia. "We've taken extra special care to retain the essential ingredients of our Zombie game, and have also crafted a nice surprise for the fans."

Today's news follows the announcement that four updated co-op maps from Call of Duty: World at War will be made available as part of the Call of Duty®: Black Ops Prestige and Hardened Editions, along with the premium edition Steelbook™ Case, custom Black Ops limited edition medal and an exclusive Black Ops Avatar outfit.
Gamers can also experience an all new co-op game in Call of Duty: Black Ops Multiplayer with Combat Training. Up to six players can rank up in this dedicated and exclusive multiplayer mode battling against enemy AI.
Call of Duty: Black Ops will release worldwide on November 9th. Pre-orders for the title are available now. Call of Duty: Black Ops for the Xbox 360® video game and entertainment system from Microsoft, PlayStation® 3 computer entertainment system, Nintendo Wii™ and Windows® PC is rated "M" (Mature — Blood, Drug Reference, Intense Violence and Language). Also scheduled for release is Call of Duty: Black Ops for the Nintendo DS™ family of hand-held systems, which is rated "T" (Teen) by the ESRB and in development by n-Space.
For more Call of Duty information, visit www.callofduty.com/blackops