Yep, EverQuest II has gone free to play, at least sort of. There are now three levels Free, Silver and Gold. Free let's you have 2 characters up to level 90 and there's some restrictions, Silver is $5 and has less restrictions and Gold is $14.99 per month and basically gives you everything you had before when you paid for it.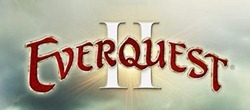 Sony Online Entertainment LLC (SOE) today announced that massively multiplayer online role-playing game (MMORPG) EverQuest ® II ( EQII ) is now free-to-play. Beginning today, all PC users will be able to freely download, install and launch the game without charge. Available free content includes the base game and all expansions up to and including EverQuest II Sentinel's Fate ® as well as the brand new Freeport Reborn game update. The game's eighth overall expansion – Age of Discovery – is also now available for purchase as a digital download, and introduces the fan-favorite Beastlord class and Dungeon Maker feature!

For EverQuest II players, there are now three membership levels: Free, Silver and Gold. Existing Platinum memberships will continue until they expire.

EVERQUEST II NEW MEMBERSHIP BREAKDOWN:

Free – All new players or "Bronze" level members from EverQuest II Extended will have two character slots to max out at level 90. Some game features will be restricted, including available races, bag slots, spell tiers, equipment grades and more.
Silver – Any player who purchases the Silver Upgrade token for 500 Station Cash (or $5 USD) will have fewer restrictions than "free" users. This level does not expire and includes all of the Free membership features plus additional features including character slots, bag slots, spell tiers, unlimited chat options and more.
Gold – Gold membership is available for $14.99 USD per month and provides access to 16 classes, 15 races, seven character slots, six bag slots per character, access to Legendary and Fabled equipment, and more.

A matrix detailing the three new EQII membership levels is available here:http://everquest2.com/free_to_play/game_overview.

The new membership system coincides with the launch of EverQuest II's 62nd overall game update –Freeport Reborn . Available for free to all players, the new game update follows an aftermath of violence and disorder in Freeport. Here, citizens are called to action by the returning Overlord Lucan D'Lere to help eliminate those who betrayed him, consolidate his hold on the city, and restore Freeport to its rightful place as Norrath's center of power. Transformed into a single zone with a convenient central commerce hub by the docks, the revamped Freeport features new quests at different levels that allow all players to assist the local citizens and learn more about the Freeport story.

Additionally today, Age of Discovery , EQII's eighth expansion is now available for purchase. Age of Discovery allows players to make their mark in-game with the Dungeon Maker feature, play as theEverQuest fan-favorite Beastlord class, and hire Mercenaries for help in their heroic battles. For more information on the Age of Discovery expansion pack, please visit: http://everquest2.com/.

Rated T for Teen by the ESRB with the content descriptors for suggestive themes and the use of alcohol and violence, EverQuest II: Age of Discovery is now available worldwide via digital download purchase on PC at the suggested price of $39.99 USD. The Collector's Edition, which includes several in-game bonus items, is available for $89.99 USD. EverQuest II: Age of Discovery is available for online purchase in North America at Amazon, GameStop, DL Gamer, Direct to Drive and additional participating video game retailers.

The previous expansion, EverQuest II: Destiny of Velious ® , is also available separately for purchase.