Lots of new gaming stuff going on lately. Lego Universe goes back in time, check out the screen shots and video:
LEGO® Universe is treating players to an all-new time travel challenge this month, inviting teams of four to band together to battle and save Nimbus Station… in the past. Beginning February 23rd, players will travel back in time to defeat the chaotic Maelstrom, in an epic clash happening many years in the storyline's past. LEGO Universe invites players to step up and make history, because without saving the Nimbus Station of the past, the Nimbus Station of the present may never be rebuilt!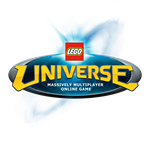 Players must seek out the bold Venture League time traveler, Wenn Wuzzit, in Nimbus Station and use his time-twister device to travel back in time. Daring Minifigures can join forces in a new four-player battle instance, and face off against thirty menacing waves of new enemies and bosses. Gain the upper hand against the Four Riders of the Maelstrom in the fiercest showdown of LEGO Universe history.
In addition to the Nimbus Station battle, LEGO Universe is also releasing new building missions and achievements for players who love getting creative in their Property Worlds. Four new Daily Missions and twelve new Achievements will treat players to rewards like Faction Tokens, Mega Brick Booster Packs, and the brand new Doom Star and Behavior Model Sets – all for building and programming whatever they dream up with virtual LEGO bricks.
Learn more about how you can explore LEGO Universe at www.LEGOuniverse.com!