Samsung has been busy lately, they've just announced four new phones for four carriers.. The Samsung Vibrant with T-Mobile, Samsung Epic 4G with Sprint, Samsung Fascinate with Verizon Wireless and the Galaxy S smartphone with US Cellular. So this little post, is rather big, it's actually four press releases in one..
Samsung Mobile and U.S. Cellular Announce Availability of a Samsung Galaxy S Device
The Galaxy S  smartphone is packed full of features that enhance users' daily life, including a 5.0-megapixel camera/ camcorder with auto-focus and HD video recording (720p), MP3 player, 3.5-millimeter headphone jack and expandable memory for photos, videos and music, up to 32 GB using microSD. Additional key specifications of the Galaxy S  smartphone include Wi-Fi (802.11 b/g/n), full HTML browser with multi-touch pinch to zoom, Bluetooth® 3.0 technology, daily briefing widget, which offers instant access to weather, news, stocks, and the calendar and a feeds and updates widget, that lets users get updates from social networking sites instantly. It's powered by Android 2.1 and it has a 4-inch AMOLED display and it has the 1Ghz Hummingbird processor.
The Samsung Galaxy S smartphone will be available in the fall at U.S. Cellular retail locations or at
The Samsung Vibrant and its exclusive pre-loaded entertainment content is expected to be available to T-Mobile customers beginning July 21. Customers can visit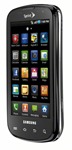 It also features:
– Samsung 1GHz Cortex A8 Hummingbird Application Processor supports amazing 3-D graphics, faster upload and download times and the full richness of HD-like multimedia content.
– Dual camera: 5 MP camera/camcorder with autofocus, Power LED flash and 3x digital zoom for HD video (720p) video recording and front facing VGA camera for video chat and more
Sprint will announce pricing and availability in the coming months; meanwhile customers can pre-register for more information about Samsung Epic 4G at www.sprint.com/epic4g.
===
VERIZON WIRELESS ANNOUNCES THE SAMSUNG FASCINATE, A GALAXY S SMARTPHONE
Powered by Android 2.1, the Fascinate is equipped with support for Google Mobile Services, including, Gmail, YouTube, Android Market and more.  Additionally, the Fascinate boasts a brilliant four-inch Super AMOLED touch screen display, Samsung 1GHz Cortex A8 Hummingbird Application Processor, and an integrated entertainment, multimedia, messaging and social networking experience.
Key features and specifications:
– Android 2.1 platform – With support for Google Mobile Services including Gmail, YouTube, Google Talk and Android Market
– Full HTML Web browsing capabilities
– Preloaded with Bing Maps and Bing Search
– 3G Mobile HotSpot capabilities – Allows customers to transform their phone into a wireless modem for up to five compatible Wi-Fi-enabled devices
– Super AMOLED Screen Technology – Brilliant display makes watching movies, viewing videos and playing games come to life like never before, even in bright light and outdoor environments
– Advanced touch screen gestures capabilities, including multi-touch pinch to zoom, double tap to zoom and horizontal swiping, which provides easier and quicker access to many applications, including location-based services, Web browsing and digital photos or videos
– Multiple file formats supported, including DivX support
– Samsung 1GHz Cortex A8 Hummingbird Application Processor – Produces amazing graphics, faster upload and download times and HD-like multimedia content
– Six-axis sensor that works with the smartphone's accelerometer to provide a smooth, fluid gaming experience when the user is tilting the device up or down or panning the phone to the left or right
– Music and video players and 3.5-millimeter headphone jack
– 2GB internal memory expandable to 32GB, 16GB microSD™ included with handset
visit www.verizonwireless.com
For more information, please visit www.samsungwireless.com.