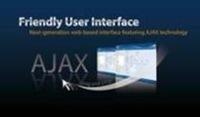 The latest web GUI featuring AJAX technology from Thecus offers great convenience and easy-to-use data management features. It also makes Thecus NAS the friendliest NAS currently on the market today.
Now, Thecus is giving everyone the opportunity to experience AJAX web GUI online, get your hands on the intuitive administration page and learn how simple NAS setup can be and how convenient it is to have this IT friendly device at home or office. Browse through the web disk and look into the functions especially designed to make file management as easy as 1, 2, 3. Finally, don't forget to take a look at the popular photo server and enjoy the fun of photo sharing using Thecus®NAS.
For online trail demonstration, click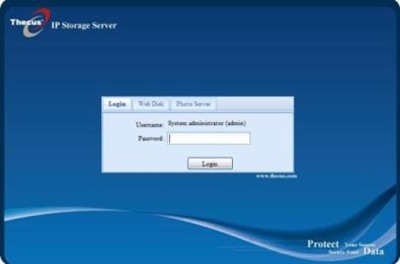 user name: thecus
password: thecus
*The AJAX interface is currently available with N5500, N7700SAS, and N8800SAS and will be introduced to other Thecus NAS models with free firmware upgrades upon future notice.
About Thecus®
Thecus® Technology Corp. specializes in IP Storage Server solutions, including Network Attached Storage (NAS) , DAS, External Storage and Wireless Media NAS (Bank ) products. The company was established in 2004 with the mission to make technology as transparent and easy-to-use as possible, and to make products that are not only the best on the market, but are accessible to experts and novices alike. With a best-in-class R&D team highly experienced in storage hardware and Linux software and with a keen customer focus, Thecus® stays close to the market to develop high-quality products to fulfill the storage Server needs of today's world.