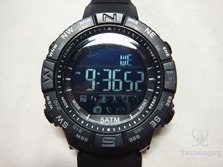 I like smartwatches, even though the fad is kind of waning at this point, I think they didn't go over as well as everyone had hoped. Anyway, today for review I've got a rather basic smartwatch from a company called Aposon. The watch is Bluetooth enabled and it's mostly a fitness tracker but it can also notify you of messages and calls and even act as a remote shutter for the camera on your phone. It's a man's watch so it's rather large in size but it is waterproof so you can wear it all the time. Read on to learn more…
Specifications and Features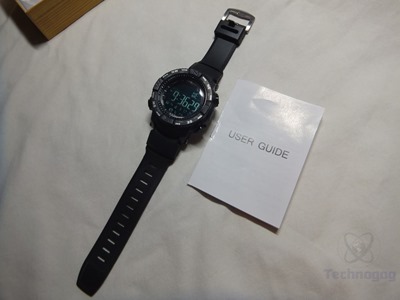 The watch face is large at about 1.75 inches across and it has compass points on it. The watch face is a dark blue with light blue lettering. The watch does have an EL backlight which really doesn't do anything at all, you can only notice it in the very dark and then it doesn't even do much of anything to light up the letters.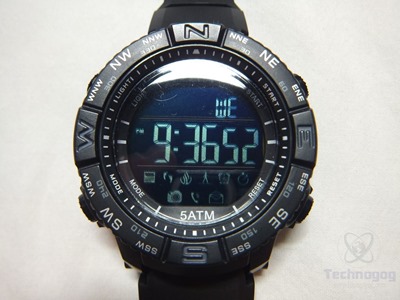 There are two buttons on each side for light, start, reset and mode.
The back is a metal cover, stainless steel, and it's held on by four small screws to access the battery.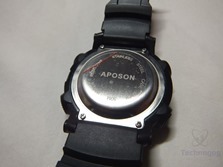 The band is made of a very soft rubber making it flexible and comfortable for the most part. It's adjustable of course so it should
The watch is just ridiculously large in my opinion, it's really uncomfortable to wear as it's just so big. The watch is .75 inches thick and just slightly under 2 inches across at the widest point, it's just a big and very bulky.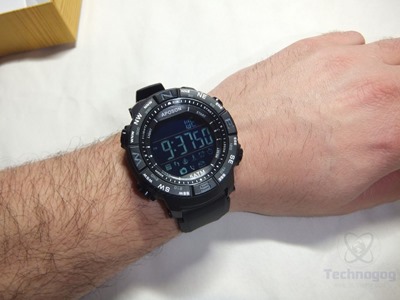 The watch is Bluetooth and it can work with iOS or Android and I used it with my Samsung Galaxy S6 Android phone, but you need to download the app for it which is called 'XWatch'. The app is very basic, you connect the watch and it acts as a pedometer really but you can also use it as a shutter control for the camera on your phone which I guess can be handy.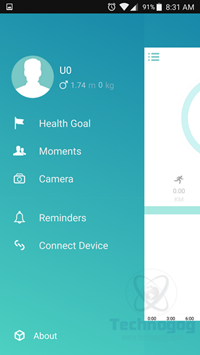 Conclusion
The Aposon Smart Watch isn't really smart in my opinion, it's just a fitness watch with some other things added that aren't very useful.
Sure you can get notifications on the watch but it's not like I actually tells you who's calling, and you can get message notifications as well.
I'm just not impressed at all with this watch personally, sure there might be people out there who could utilize it and like it, but this isn't what I would consider a smartwatch at all.

Pros:
-Seems decently made
Cons:
-Large and bulky
-Not rechargeable battery
-Backlight really doesn't do anything
-Really can't see display
| | |
| --- | --- |
| Grading | Scores Out of 10 |
| Overall | |
| Design / Aesthetic | |
| Value / Price | |
| Performance / Usage | |
Disclosure: This product was given to me for review by the company for review purposes only for free or at a discounted price.
To learn more about our review policy please visit this page HERE.