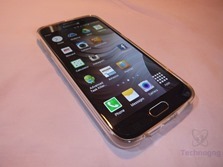 Cases, cases and more cases, we all need cases for our phones. The Samsung Galaxy S6 is a great phone but it's thin and it feel fragile honestly so it needs a case. I'm the type of person who needs a case and screen protector on all of my devices as soon as I get them. Today I have the first of three cases from a company called Collen for review, this one is the most basic of cases, it's just a clear silicone or TPU case that offers decent protection for the Galaxy S6. Read on to learn more…
Specifications and Features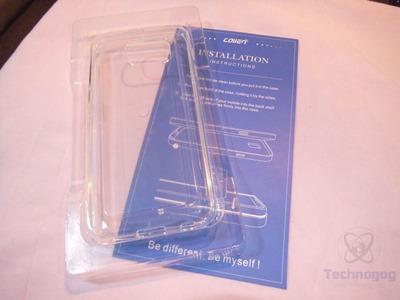 The case I got for review is clear but there are several other color available, they're color tinted so they're basically clear as well. The case is made of silicone or what they call TPU, it's flexible yet sort of stiff really and it should offer decent protection for the back and sides of the phone.
The case isn't much bigger than the Galaxy S6 really so it shouldn't add too much bulk.
To get your phone in the case you kind of force it in basically, the case is flexible and it stretches to get your phone in. It's simple to get your phone in the case really, no problems with installation at all.
The case is clear so you can see everything on the back of the phone and there's a nice large cut-out section for the camera and flash so it won't interfere with your camera.
On the sides you'll find raised sections for the power and volume buttons making them easy to feel where they are.
The top and bottom have cut-outs for the microphones, speaker, microUSB port, audio jack and infrared port. The cut-outs are large enough to not interfere with the microUSB or audio jacks.
The only small issue I have with this case is that on the bottom of the phone it doesn't quite fit snugly. The case sort of bulges or sticks out a bit. This doesn't make the case fit any differently, it's still tight but it just looks unsightly.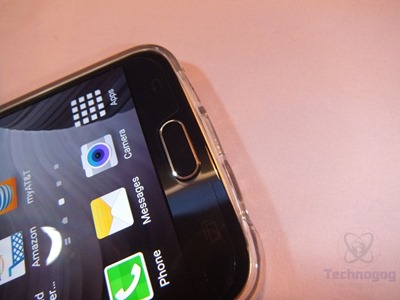 Conclusion
I've never heard of Collen before, but from what I've seen they make decent products overall.
The clear TPU or silicone case offer minimal but decent protection for the Galaxy S6. I like clear cases as it shows off your phone.
The case is open on all ports etc, and it will not interfere with any of the jacks, ports or camera.
All in all the case is nice if you're looking for a minimalist case that doesn't offer much bulk but yet will protect you phone.
Pros:
+Thick enough for decent protection
+Numerous color options
+Thin enough to not add bulk to phone
+Clear so you can still see phone
Cons:
-Not quite snug fitting at bottom of phone
| | |
| --- | --- |
| Grading | Scores Out of 10 |
| Overall | |
| Design / Aesthetic | |
| Value / Price | |
| Performance / Usage | |
Disclosure: This product was given to us for review by the company for review purposes only, and is not considered by us as payment for the review.
To learn more about our review policy please visit this page HERE.