Today for review I have the Func MS-3² or MS-3 Revision 2 gaming mouse which is like no other I've owned or reviewed I think. The shape of the MS-3 is very unique as it's large and meant to be palmed or held with your entire hand covering it. The MS-3 features ten buttons, one of which is called Instant Aim which slows down the DPI of the mouse for something like sniping when you need extreme accuracy. The MS-3 can store three profiles and it has two sets of colored LEDs that can be changed independently of each other for virtually unlimited colors combinations.  This mouse will let you program all of the buttons and even assign macros to them if you wish. The MS-3 Rev2 is a decent mouse overall but it's one that will take quite a bit of time to get accustomed to, at least that was the case for me. Read on to learn more…
Unboxing
Let's start out with a video unboxing and then the regular style follows.
The box for the MS-3 Revision 2 mouse looks great and it opens up to show you the mouse.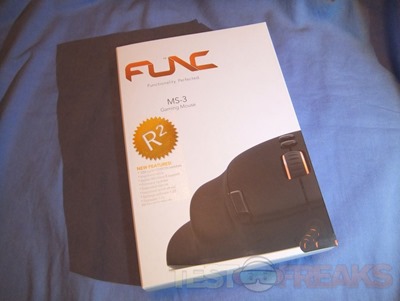 Inside you'll find the mouse, driver/software disc, and documentation.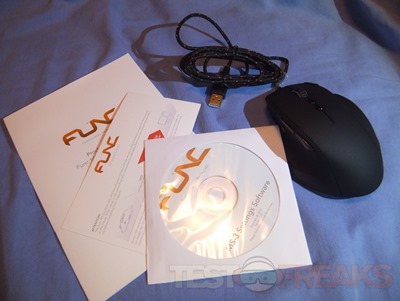 The Ms-3 Revision 2 mouse has ten buttons, which might seem like a lot but they're all useful that's for sure. The mouse has a rubberized feel to it to make sure you can get a good grip. The mouse feels well made and it's actually rather heavy
Here's several different views for you:
The right side of the mouse is rather unusual with places for two fingers, the mouse is meant to be used with your entire hand. Obviously this mouse is meant to be used with your right hand only. The mouse wheel has a nice feel to it and behind it are the two DPI setting buttons.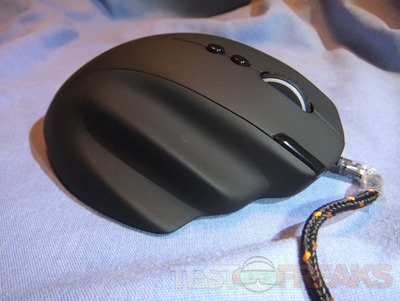 On the left side you'll find four buttons, two are the common backward and forward and then you'll find a small round button called  'Instant Aim' and then on the bottom is another button similar to the side buttons that can be programmed for whatever you need but at default it's mute.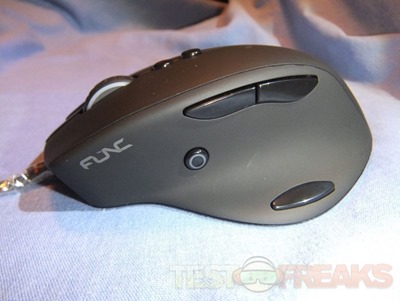 Here's a couple views of the back for you, it's smooth and nothing special.
On the bottom you'll find the sensor and four feet.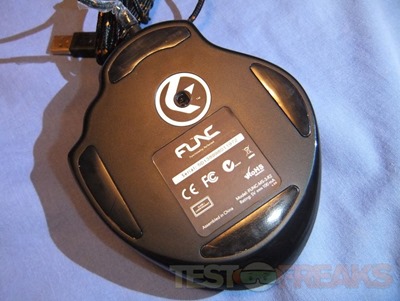 The cable is nice and thick, braided black and orange, and it matches the Func KB-460 keyboard that I have as well. The USB connector is gold plated to ensure a good connection.