Usage and Testing
Installation is fairly easy. If your case has a 3.5" bay you should just be able to install it, the case I'm using didn't have one so I had to use an adapter to go from 5.25" to 3.5'" I had floating around. Installation was as simple as sliding it in and securing it with the included screws.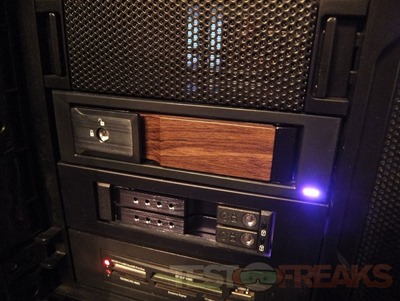 There are two LEDs to the right of the drive bays, one for each bay, and when you put a drive in the LED will light up green to indicate power or that it's ready. The LED changes to a blinking yellow or amber when the drives are accessed.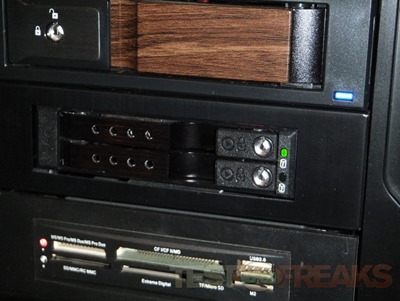 For testing I grabbed a 2.5" drive, a Western Digital Scorpio WD2500BEVS 250gb drive.
I used ATTO Disk Bench Mark to test the drive with a direct SATA connection and then inside of the iStarUSA hot-swap cage.
There isn't much of a difference between the SATA connection and the iStar cage access times.