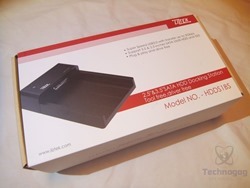 Up for review today I have a hard drive dock from a company called Liztek that doesn't really have a name just the HDDS1BS. The dock is equipped with USB 3.0 and it's vertical loading, you just slide the drive in and you're ready to go. I've tested it with a couple drives I have on hand and from my tests performance over USB 3.0 is virtually that same as the performance of SATA. Read on to learn more…
Unboxing
Let's start with a video unboxing, then continue on from there:
The packaging for the HDDS1BS dock is nicely done, it's actually a slip cover over a brown box.
When you open the box you'll find the dock wrapped in plastic for protection. Once you get everything unpacked you'll find the dock, power supply, USB 3.0 cable and user guide.
There are many types of docks out there and most people of the top-loading or vertical loading style, but this one by Liztek is horizontal loading, you slide the drive in flat. The dock is made of plastic of course, as most things are these days, but it does seem well made.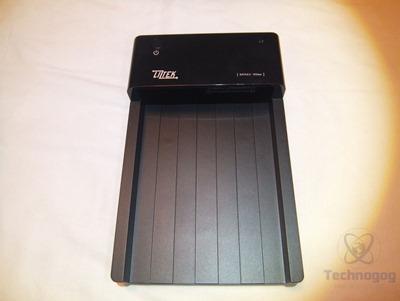 The SATA connection is on the back right side of the of the inside of the dock and it lines up with the SATA connection on the hard drive you'll be using.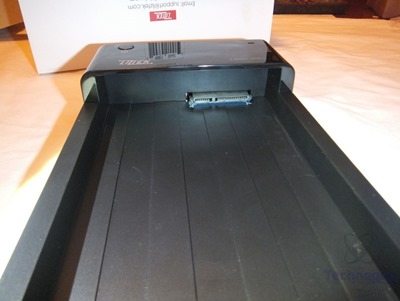 On the top left side is the power switch and then on the right side is the power/activity LED.
On the back is where you'll find the USB connector and the power connection.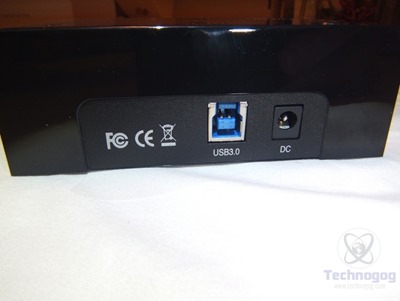 On the bottom is the ID label and four rubber non-slip feet.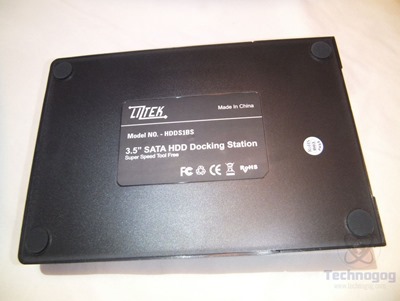 Specifications and Features
Liztek HDDS1BS USB 3.0 Super Speed to SATA Single Bay External Hard Drive Docking Station for 2.5 and 3.5 inch Hard Drives
Liztek HDDS1BS USB 3.0 Super Speed to SATA Single Bay External Hard Drive Docking Station is plug in ready for direct insertion of 2.5 and 3.5 inch SATA Hard Drives. Ideal solution to view videos, photos, music and files. Plug & Play, Hot Swap with no tools and no additional driver needed.
USB 3.0 Controller Chip allows Super Speed connectivity up to 5Gbps and backward compatible. Now you can take advantage of the ease and lightening speed to transfer your files. Independent power supply and built-in circuit design for power protection.
Features:
-Side loading design that supports Standard Desktop 2.5 and 3.5 inch SATA Hard Drives.
-Easy connect to computer with Super Speed USB 3.0 with transfer rate up to 5 Gbps pending devices.
-Portable and easy to use Plug & Play, Hot Swap no tools and no drivers needed.
-Compatible with: Windows XP, Vista, 7, 8 & Mac OS X with USB Port
-You Get: Liztek USB 3.0 Single Bay HDD Docking Station, USB 3.0 data cable, power adapter cable, user's manual, plus our no-hassle 18-month warranty and friendly customer service.
Price: $22.99 (from Amazon at time of review)
The Review
For testing I grabbed a couple hard drives. The 2.5" drive is a Western Digital 250gb, wd2500bevs drive which runs at 5400RPM. To use the drive with the Liztek HDDS1BS dock you just line it up with the right side and slide it into the connector and then turn it on, after of course you plugged the USB and power adapter in. When powered on the LED lights up blue.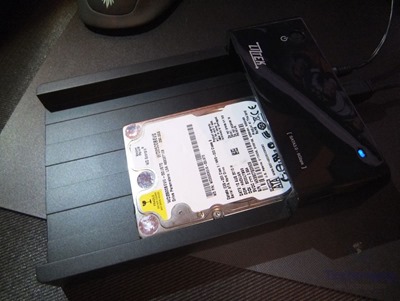 The second drive I used for testing is a 3.5" full sized drive, the Western Digital Caviar Black 750gb which runs at 7200rpm, so it's basically a full speed drive, something you'd find in most computers these days.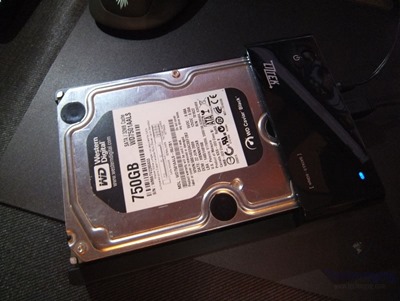 For testing I used ATTO Disk Benchmark which is very common to use for storage testing. I was curious as to the speeds so I tested the drives on the SATA, USB 2.0 and USB 3.0 interfaces and compared them.
I tested both read and write speeds but made separate graphs for them as it's just easier that way.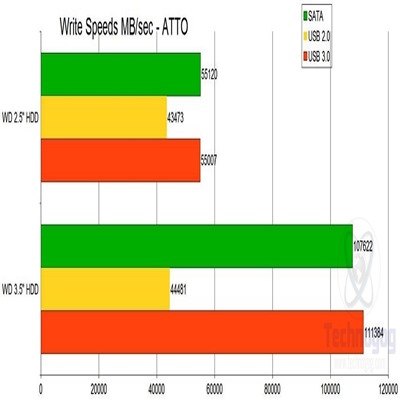 For both read and write performance, there is a very big difference between USB 2.0 and USB 3.0, but there's not much of a difference between SATA and USB 3.0, which is a good thing. Using the hard drives with USB 3.0 is virtually the same as having it connected inside of your computer over an SATA connection so you'll get very good transfer speeds.
The price of the Liztek HDDS1BS is just right, I think this it's kind of low, which is a good thing, but it's well worth the cost.
Conclusion
The Liztek HDDS1BS hard drive is one of the nicer ones I've come across, aesthetically it's plain but that's fine as it does what it's supposed to do, I don't need flashy or bells and whistles, I just need it to work and it does.
It is well made, and it's small and light enough that you could take it with you if need be.
Performance is very good, it's almost like having the hard drive connected directly to your computer over an SATA connection.
In my time with the Liztek hard drive dock I've found nothing to be wrong with it honestly, it works just fine, it's simple to use and it's well made and of course it gets decent speeds.
Pros:
+Tool-less
+Easy to use
+Well made
+Long cables
+Small and portable
+Decent speeds
+Fits both 2.5″ and 3.5″ drives
Cons:
-None really
| | |
| --- | --- |
| Grading | Scores Out of 10 |
| Overall | |
| Design / Aesthetic | |
| Value / Price | |
| Performance / Usage | |
To learn more about our review policy please visit this page HERE.