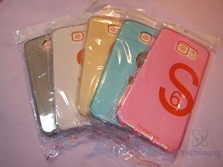 I've got a quick review for of what is really only one simple product but it's big with over thirty pictures in it as there are five different colors of this product. The review is of silicone or TPU cases from Pvendor for the Samsung Galaxy S6 and there are five of them in five different colors and they're really inexpensive but they're decent for the price for sure. Read on to learn more…
Specifications and Features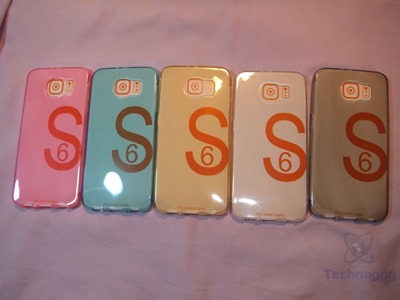 The colors in this pack are pink, blue, yellow, gray and clear. Each case has cut-outs for the ports and camera along with protrusions where the buttons are to make it easier to feel them.
All of the cases are slightly textured on the inside to make sure your phone stays put and it's not scratched. The tops or backs of the cases are very smooth and glossy while the inside is more of a semi-gloss finish.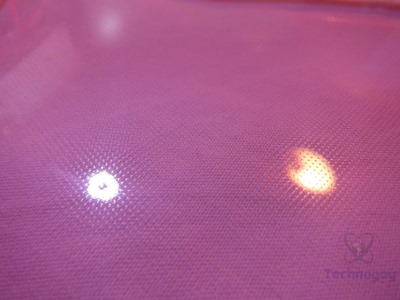 These cases are for the Samsung Galaxy S6 specifically but Pvendor does have cases for other phones as well.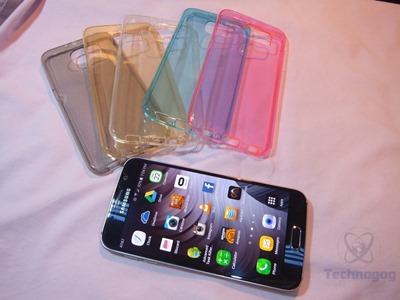 The cases fit very well on the Galaxy S6 and they allow easy access to all the ports, buttons and camera. The cases slightly come up over the edge of the phone to protect the edges and the camera area is cut open wide to make sure it's not obstructing the camera at all. The cases are very thin and don't really add much bulk or any weight really to the phone. Even though they're thin they should do a decent job of protecting the phone from daily life and keep it looking nice and new.
Conclusion
The Pvendor Silicone cases for the Samsung Galaxy S6 are very inexpensive. If you're looking for a cheap case you could pay as much for a single one as you would for this five pack so it's a great deal really and you could have one for every day of the work week so you don't wear them out and for something different.
I could complain about some tiny extra bits of silicone here and there on the cases but for this price I don't expect perfection and it just comes right off very easily.
These aren't bad cases overall, they do offer a basic level of protection, just don't expect them to protect your phone if you drop it.
Pros:
+Very inexpensive
+Really doesn't add bulk to the phone at all
+Decent basic protection
+Multiple colors in one pack
+Access to all ports and buttons is unobstructed
Cons:
-None really
| | |
| --- | --- |
| Grading | Scores Out of 10 |
| Overall | |
| Design / Aesthetic | |
| Value / Price | |
| Performance / Usage | |
Disclosure: This product was given to us for review by the company for review purposes only, and is not considered by us as payment for the review.
To learn more about our review policy please visit this page HERE.