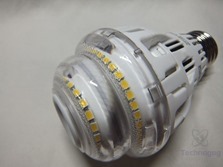 So I'm in process of changing all of the light bulbs in my home over to LED, I've got I think seven more to do actually, and it's mainly because they're cheaper to run. Electricity is just getting more and more expensive but yet we're not making more money to compensate for the price increase. The other reason I'm moving to LEDs is because I prefer the light that comes from them, the ones I get are a more whiter light, more like daylight. Today for review I've got a 17 watt LED light bulb from a company called Sansi, but this light bulb only uses 17 watts of power to provide that 150 watts of light that you would get from an incandescent light bulb. Read on to learn more…

Specifications and Features
SANSI Daylight 17W LED Light Bulb,5000K 2450lm Dimmable, Equal to 150-Watt Incandescent – UL Certified
Daylight– These gorgeous LED bulbs provide comfortable white lighting to help reduce eye strain, increase visual range, and enhance décor.
Dimmable – Perfect for your ceiling fan, bedroom desk lamp, dining room chandelier, or bathroom vanity, these dimmable light bulbs help set the mood.
Energy Efficient – Equivalent to a 150-Watt incandescent bulb, these 17-watt LED lights can help you save hundreds over the lifetime of the bulb.
Certified Quality –SANSI bulbs are crafted to international safety and reliability standards, including UL.
Visual Support – Along with dimmable adjustability that saves on energy costs, our LED bulbs offer no flicker and stable control to protect your eyesight.
Price: $27.99 (from Amazon at time of review)
The Review
The bulb comes packaged very well in a brown cardboard box but the bulb itself is in a molded soft plastic casing for shipping. There are no instructions included, but you really don't need them as it's just a light bulb.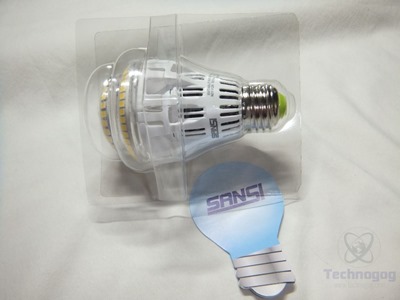 The bulb is rather large or course and around the top are two rings of LEDs around the top of the bulb producing 360 degrees of light. The bulb fits into a standard socket so there's nothing special there. The bulb is of course much heavier than a regular glass bulb, and it feels very well made and solid.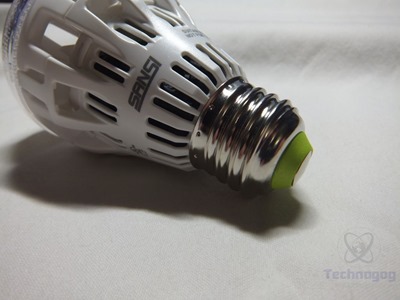 So I installed this bulb temporarily in my dining room light fixture and it's just amazingly bright. The light is from the bulb is very white and clear and it just lit up the whole room. My kids were amazed at the difference just a single bulb made. Yes sure I went from a 60 watt equivalent to a 150 watt equivalent, but still it's like night and day really. Not just the brightness  but the clarity of the light.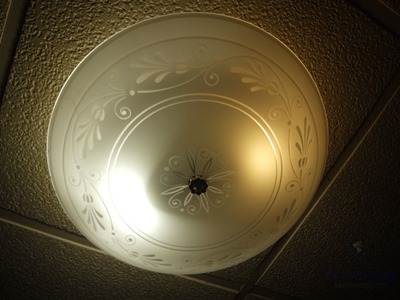 Conclusion
This bulb right now sells for just under $30 on Amazon and some people might think that's a lot of money for one light bulb, but it should last for numerous years and in that time you'll most likely save more money than you spent on the bulb.
I've gotten less expensive, or cheap LEDs and at first I was impressed with them, but they started burning out in 2-3 months which is just wrong. They were supposedly rated for thousands of hours but I got not even a fraction of that from the bulbs. LEDs are the big thing now and I've learned that it's just not worth buying cheap ones, but them from a reputable company and make sure they are certified and up to standards.
These bulbs from Sansi are manufactured to international safety and reliability standards including UL certifications so, as of now, I would have to say they're from a reputable company.
I will change this review if something happens to the bulb, but as of now I'm very happy with it.
Pros:
+Doesn't use much power at all
+Very bright white light
+Well made bulb
Cons:
-Some might consider it expensive
| | |
| --- | --- |
| Grading | Scores Out of 10 |
| Overall | |
| Design / Aesthetic | |
| Value / Price | |
| Performance / Usage | |
Disclosure: This product was given to me for review by the company for review purposes only for free or at a discounted price.
To learn more about our review policy please visit this page HERE.