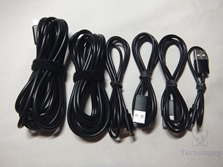 I've got a quick review for you today of something everyone needs and uses all the time, micro USB cables. These cable are from a company called Tiergrade and you get six cables of varying sizes from 1 foot up to 10 feet long which means you've got choices and they have lots of uses for sure. The cables are inexpensive but yet they are quality made cables. Read on to learn more…
Specifications and Features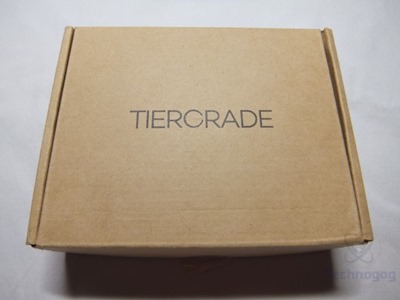 Once you get everything unpacked you'll find six micro USB cables. Two are three feet long, two are six feet long, one is one foot long and the last is ten feet long so you've got choices and lengths for most any use you can come up with.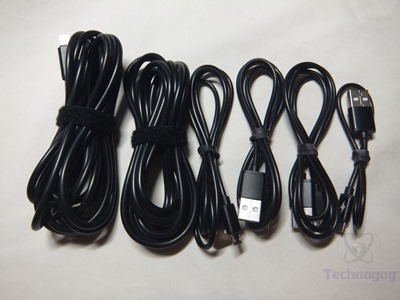 I've been using these cables for assorted things. One of the six foot cables I've been using to connect my 3D printer to my computer and I've had no issues at all with it, it's plugged in basically all the time. The ten foot cable I've used with my Xbox One controller to be able to play and charge at the same time and still have some distance from the console and HDTV, works fine no issues here. The other sizes I've used for assorted things like charging my phone and tablets and just charging other things I've got floating around here.
The cables seem quality made for sure, especially the ten foot one as it's much thicker than the others. All in all they seem like great quality cables to me.
Conclusion
The Tiergrade cables are an excellent choice if you need a set of varying size cables, they're quality made and they work just fine.
The cables just have all sorts of uses thanks to the carrying lengths including gaming, the 10 foot length is great for playing and charging.
I've got no complaints at all about these cables, they work fine and they're quality made.
Pros:
+Assorted sizes included
+Numerous uses including gaming
+Quality made cables
+Inexpensive
Cons:
-None that I could find
| | |
| --- | --- |
| Grading | Scores Out of 10 |
| Overall | |
| Design / Aesthetic | |
| Value / Price | |
| Performance / Usage | |
Disclosure: This product was given to me for review by the company for review purposes only for free or at a discounted price.
To learn more about our review policy please visit this page HERE.