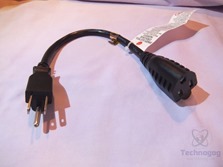 Today I've got a really short review for you but it's of something that I think is really useful, at least I found it to be useful anyway. Today for review I've got the Ubercords 1 foot power extension cord and it's just what it sounds like, a mini extension cord essentially and it's really handy. Read on to learn more..
Specifications and Features
Ubercords 1-Foot Power Extension Cord Cable Strip Outlet Saver, Lifetime Warranty, UL Listed & CSA Approved, 16AWG/13A, 3-Prong (1-Pack)
Perfect Solution To Prevent Clutter And Outlet Blockage By Bulky Power Adapters
Discounted Multi-Packs Available For Your Entire Power Strip
Get the Full Use Of Your Power/UPS Strips And Outlets
High Quality UL Listed and CSA Approved With Lifetime Warranty
Works Great For Behind TV or Computer Desk for Computers, Monitors, Printers, TV, Xbox, Playstation, And More!
Product Dimensions: 6.1 x 3.5 x 0.3 inches
Price: $6.00 (from Amazon at time of review)
The Review
I've got a very quick unboxing or unpacking for you as it were:
The cord just comes in a plastic bag, nothing special, but it doesn't need to be either.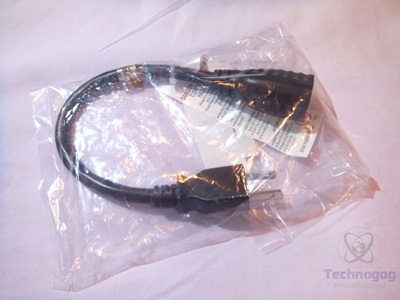 The cord is just that, a small extension card that is one foot long. It's the standard three prong style so it's grounded. The cord seems well made, it's nice and thick and comparable to expensive full extension cords.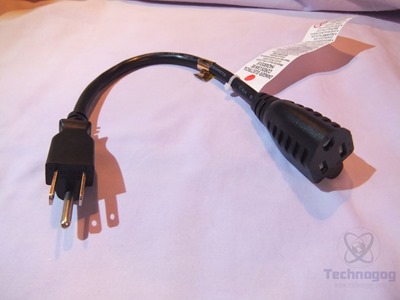 The main idea of the Ubercord is to help make more room on your power strip because the adapter or wall warts take up more than one space. It just so happened I had an example all ready to go when the Ubercord arrived on my power strip with my home theater and game consoles. One of the adapters was taking up two spaces and that was fine until recently as my son got a Wii U for his birthday and I needed the extra outlet.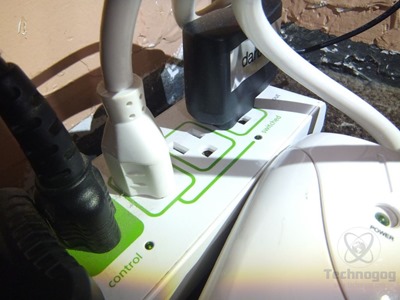 I plugged the Ubercord into my power strip and then plugged the adapter into that to free up the other outlet on the strip.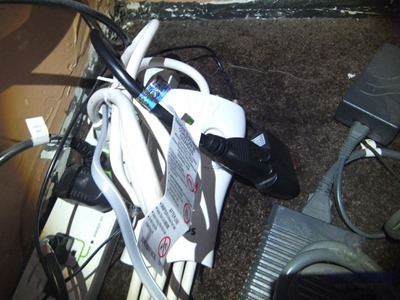 Now I can plug the adapter in and the Wii U at the same time, before I couldn't do that.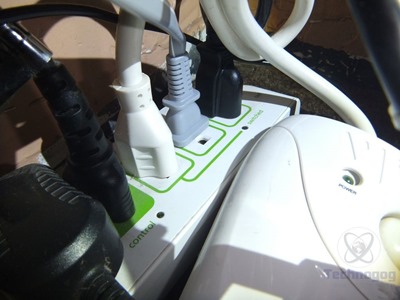 Conclusion
So that's it, a very short review and it's a great product that I think is very handy and useful.
The Ubercord is simple to use, it's just an extension cord after all, but it really can make life easier.
I need to get a few more of these I think.
Pros:
+Very useful
+Well made
+Simple to use
Cons:
-None that I could find
| | |
| --- | --- |
| Grading | Scores Out of 10 |
| Overall | |
| Design / Aesthetic | |
| Value / Price | |
| Performance / Usage | |
Disclosure: This product was given to us for review by the company for review purposes only, and is not considered by us as payment for the review.
To learn more about our review policy please visit this page HERE.