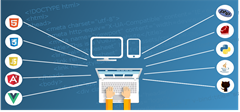 Using a top-quality web host isn't a luxury today. It's a necessity if you want to have any chance of succeeding with your online business. It's a top-quality host you need to ensure the highest possible uptime. And that is something you must have because the cost of downtime can surpass $100,000 per hour (Forbes). As a small business, you will be able to afford a top-quality web hosting service if you use a few tricks, like finding discounts and moving the website around when necessary.
How a Small Business Can Afford Top-Quality Web Hosting: 3 Tips & Tricks
1. Move to a new hosting when the cheap deal expires
The majority of top-quality web hosting providers today offer a very low signup rate. That's a great thing for a small business because you usually get to start with great website opportunities under $10 (sometimes even under $5) a month.
However, those are the prices for signup only. When the time comes for you to renew the contract, you'll face much higher charges. That's when you can trick the entire system by buying a cheap signup package from another top company.
The drawback of this plan is that you'll have to take off your website for some time while relocating it. The downtime is inevitable, but you can minimize your losses by emailing notices about it in advance. You will also have to prepare for the relocation thoroughly to ensure it goes as fast as possible and reduce the risk of problems. Try to find a hosting package from a provider that offers help with your website transfer.
Bear in mind that this trick can only be used a few times. You will simply run out of top-quality hosting providers because top ten of them host over half of the Internet (SimilarTech).
2. Hunt for the best coupons
Web hosting providers, like all sellers everywhere, understand the power of discounts. That's why they offer a variety of special deals that can open some amazing opportunities for small businesses. For example, you can find a coupon that will not only let you signup for a top-quality service but also allow you to create unlimited sites. That's essential for small businesses that want to use a multi-domain strategy to boost their SEO. It's also important if you want to launch multiple brands or enhance your marketing by creating websites that target small niche audiences most effectively.
Coupons and special deals from web hosting services might not be easy to find. You'll get some special offers notifications from the company you are currently using. However, to be appraised of all the best deals you should find web hosting news portals where top providers post their coupons. Sometimes deals might be limited only to the subscribers of these portals.
3. Double-check the contract terms
Sometimes to save money on web hosting you need to not only find a cheap package but to make sure it's truly cheap. Unfortunately, some companies use the underhanded practice of hiding extra fees deep down in the contract's fine print.
That's why it's essential to study the terms in great detail before you commit to anything. The same goes for any special deals and offers from your current host.