A few years ago, news that most NFL locker rooms include lounge areas fit with video game consoles went viral. Not only was it a shock to hear that franchise execs were willing to let players decompress with games while 'on the clock', but it also kindled interest in what NFL stars liked to play.
Were they getting in extra practice time by playing a football simulation like Madden? Or were they developing team rapport through a multi-player battle royale like Fortnite? Deeper dives into the NFL and video games revealed a wide range of interests, from Super Smash Bros. to Call of Duty to, you guessed it, Madden.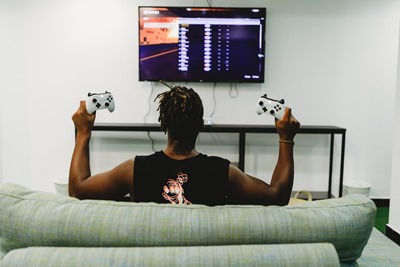 More and more players, like JuJu Smith-Schuster of the NFL and Karl-Anthony Town of the NBA, are opting in for eSports teams—and the timing couldn't be better. Not only are sportsbooks offering NBA betting odds providing competitive deals on a state-by-state basis, but eSports wagering is also gaining steam.
As the betting industry develops and matures, it will help bolster the net worth of successful eSports franchises created by real-world athletes like Smith-Schuster and Town. Let's take a look at some of the biggest gamers diving into eSports from the NFL's gridiron.
Juju Smith-Schuster
FaZe Clan
The jump from the NFL to eSports from a business perspective is just good sense. In 2018, the NFL brought in $14 billion, while the US video game sector generated $43.8 billion, according to the NPD Group. Even some of the league's most successful players, like Steelers wide receiver Smith-Schuster, are looking to eSports for a long-term career post-gridiron.
In January of 2017, Smith-Schuster partnered with FaZe Clan, an eSports team. He even moved into the crew's Los Angeles mansion for a short time in order to brush up his skills in his game of choice: Call of Duty.
Since then, Smith-Schuster has made a part-time career of making big appearances on streaming channels like Twitch, and even hosting major CoD events, like the Black Ops 4 reveal event in May of 2018. Around the same time, other big names in US sports, from A-Rod of the MLB to Shaq of the NBA, also began looking at eSports as a viable career move.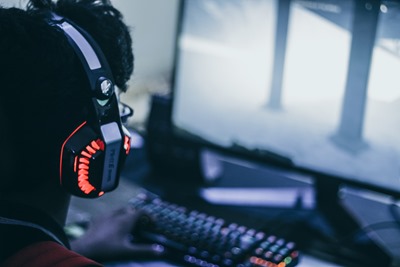 Roger Saffold
Rise Nation
Before he was a guard for the Tennessee Titans, Roger Saffold played for the LA Rams, where he got his start with eSports by co-founding Rise Nation. Rise Nation is a competitive eSports team that competes in major video game tournaments worldwide.
Though Saffold got his start playing classic games like Super Mario Bros. on a Super Nintendo, he's since shifted toward modern classics like Call of Duty. The shooter game remains the focus of Rise Nation, though they also compete with games like Valorant.
Saffold's Rise Nation isn't just focused on developing a successful eSports team, though. Since it was founded in 2014, the group has also shifted to support charity events and help develop minority video gamers. The group hosted a $50,000 charity event in 2020 and has also raised $75,000 to create scholarships for women and minorities to pursue coding and computer science.
Dalton Schultz
A few years ago, the former YouTube channel of the current tight end for the Dallas Cowboys went viral. Though he now appears more often in fantasy league articles than on streaming services like YouTube or Twitch, Schultz still plays video games often.
For Schultz, the push to game was more about a technical interest in designing games, which he did while at Stanford, as well as finding ways to connect with friends as an introvert. Though there's yet to be any word on Schultz starting his own eSports venture, he may be holding out for a post-NFL run.
Working in the tight end's favor is his diverse interests. Typically, gamers tend to stick with one type of simulation: from first-person shooters to battle royale settings. Schultz, on the other hand, has posted highlights of his Call of Duty, Minecraft, and Titanfall adventures. The only question now is: is Schultz more likely to join a team, or start his own?