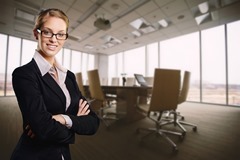 While the different departments work hard to push the company to remarkable success, the HR department works hard to keep them safe and comfortable enough to do their work correctly.
However, to keep the job from becoming overwhelming, you can make use of HR software like Lanteria. It will save a lot of your time which you can then focus on the tasks that need the mind or hands of an HR specialist.
We have prepared an article focusing on the top features to look for in an HR software that will assist you while settling for one.
Payroll management
There are only a few HR applications that can act as payroll processing software. These softwares are either designed to function as a full solution for the payment process, or they offer support for the apps that address these tasks.
If you're already investing in an established payroll solution, you may want to be on the lookout for HR applications that can adjust to what your company is already doing.
Employee Database
Every company, no matter how big or small it is, needs to have a solid record of its employees. The traditional way to keep a journal is on paper, but it becomes challenging to make additions or edits to the information if it is on paper.
Thus, the most convenient method would be to digitize the available details of the employees and create a digital database. However, it will be too much work if you were to do it manually.
This is where the HR software steps in. They will create the record and the file for you, and all you will have to do is type out their details. When you would have to locate an individual employee's details, entering their name will do the deed.
Absence and Leave Management
Leave and absence monitoring features are designed to add in sick days and holiday time to the system. When employees phone in sick or apply for maternity leave, the program labels them as absent and sets the approximate return date, taking speculation out of the schedule.
This functionality also helps to identify someone who might be violating their leave benefits. There is an alert attached to their profiles that will notify you as soon as they recognize a pattern or the number of leaves surpasses the usual amount.
Reporting Capabilities
Another aspect to look at is whether or not you have good monitoring capability. The platform should be able to produce reports customized to your needs. It would help if you concentrated on how comprehensive these reports are and how rapidly they can be made.
Performance Management
One of the most important responsibilities assigned to HR specialists is to verify the efficient and regular fulfillment of the targets. Therefore, one of the most prominent features to look for is whether the app has employee monitoring built-in.
Performance improvement modules can allow the HR employees to recognize and work on the staff issues, effectively avoiding slowdowns or job stoppages. It will help you to monitor the success of all your workers: you can oversee the amount of progress they have undergone and if it is promising enough.
Email reminders
Another great feature can be email reminders. Despite being a small feature, it can come in handy in times of emergency.
If there's a small event or a seminar that you need to remind the employers of, you can send them a reminder of the earlier email. It will save you time and keep you from sending the same emails again while adding a reminder.