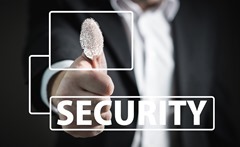 2020 was an unprecedented year. Things happened in ways we never did earlier. The situations changed so fast and disturbed everything around us, our daily routines throughout the world, especially the way we work. It forced us all to go digital and initiated work from home. From corporate giants to small-scale firms, the entire universe moved to this model. Everyone and everything got online, so advertisers and companies could not stay behind. They started extracting data to reach us with their products, and this raised the question of privacy.
Privacy is essential as so many aspects of our lives are dependent on it. We live in the golden age of surveillance, in which we live pretty much our entire life online. We voluntarily upload sensitive information about ourselves, and during this pandemic, the need to go online increased or was triggered without our even realizing it. Being online does not harm you if you do it in a protected manner. Use the right tools and techniques that enable you to enjoy the virtual world without falling prey to the negative aspects. Listed below are some privacy-focused tools to secure your data when working from home:
Network Encryption Tools
If you work from home, browse the net without proper encryption, cybercriminals can easily reach you. You cannot ignore using the net. Then what? Network encryption is the key. We can protect our privacy and secure our devices with efficient network encryption tools like a Virtual Private Network (VPN). Based on ExpressVPN's guide on what is a VPN, it allows you to access the internet through an encrypted network, protecting your data from unauthorized or unwanted access. With proper network encryption, you can be worry-free and enjoy browsing the net. So, this is definitely a tool worth a shot.
Ad and Tracker Blocker
Paid ads have increased with the population on the internet. Every company wants to be seen by the masses. These ads are in the form of click baits. Sometimes, they store all your information which is then further used by the companies and cybercriminals with your click. An adblocker prevents third parties from tracking your online activity. It disallows them to use your data for targeted ads, preventing malware from infecting your device. Ad blockers like Privacy Badger provide a good ad blocking experience as per your needs and situation.
HTTPS Connection
The Internet has answers to all your questions. When we have a doubt, we search for it on the net faster than we think. In such a situation, we would not want to search through a browser that misuses the data. Secure search engines, with HTTPS, don't track or record your steps on every search. They provide browsing data encryption and delete your browsing history to avoid trackers traveling behind your every move. Some secure browsing tools are DuckDuckGo, Searx, Safari, etc., which provide you with the same features to protect you from spying.
Secure Messenger Tool
With work from home culture, almost all professional communication takes place through some messaging app. They are handy and convenient to use. In such a case, the tool must be secure and reliable enough to respect our privacy. Apps like Signal, Wire, Riot provide privacy features like end-to-end encryption, the collection of sharing of meta-data, and don't collect or sell user data. These apps are not only secure messengers, but also productivity team collaboration apps. They enable you to group chat along with your remote work.
Secure Password Managers
Every other day we sign up to a portal and subscribe to various newsletters. Managing multiple login ids and passwords is a tedious task. We usually save our passwords directly in web browsers which is very risky. Use password managers. Secure password managers offer browser extensions that are convenient and secure as per privacy issues. Password managers like Lastpass, Nordpass provide free open source, secure and user-friendly experience with strong security standards. They provide multi-device sync and unlimited password storage.
Conclusion
With a change in working models and an increase in remote working, the use of the world wide web and the necessity to be online is inevitable. As we see it, there is no alternate to internet browsing, but our safety, privacy, and security are still in our hands. Corporates and cybercriminals both are behind your data and personal information. It is very important to safeguard your information and take action for it. The definition of privacy is different for every different individual, so, keeping this in mind, these privacy-focused tools have a unique approach to privacy and security. Once you get a hold on the same, you make the browsing experience better for you. So, try these tools and enjoy your virtual life without any fear of being exploited. Happy surfing!