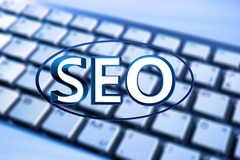 How Multi-Location SEO Differs
Statistics show that 64% of consumers use search engines to find local businesses, and 50% of consumers who carry out a local search visit the location on the same day. As a business looking to establish a strong local presence and become an authority by ranking highly in local searches, you need to employ local SEO. If your business is in multiple locations, you'll need to take a different approach in your local SEO strategy and employ multi-location SEO. So, what's the difference between the two?
Both local SEO and multi-location SEO have the same goal- to help your business become more visible in local search engine results. While local SEO mainly works for companies with one physical location, multi-location SEO works by ensuring all your branches get this visibility.
Our article discusses how you can optimize multi-location SEO to give all business branches maximum visibility, just like an expert local SEO marketing company would do.
How to Optimize Local SEO for Multi-Location Businesses
1. Create Separate and Optimized Location Pages for Each Business Location
No matter how many locations you have, your business should have one primary website. You can create separate location pages on your website and set their landing pages as subdomains of your website. Individual location pages should have unique URLs.
Each location page should include the following information about your business:
The address.
Phone number.
Operating hours.
An embedded Google Map.
Anything unique about your location.
Services that are unique in your location.
At least a paragraph of unique content that contains location-based keywords.
Directory links.
Your location pages shouldn't include duplicate content or similar content information.
Once you've created your location pages, you should optimize each with on-page SEO. To do this, optimize your title tags, H1 tags, content, and meta descriptions. Each should contain location-specific keywords for that particular location.
2. Manage and Optimize Your Google My Business Listing
Businesses with multiple physical stores need to have a Google My Business (GMB) profile. This profile gives your business more visibility by ensuring that it shows up on search engine results every time someone looks for services or products similar to those you provide in your location.
All you need to set up a GBM profile is the name of your business, your location, and the category. Once Google has confirmed your address, ownership of the company, and ensured it's not a duplicate, Google will create a Business Profile for that location. You can create separate Google My Business listings for each of your locations.
To optimize each of your business location pages:
Verify each of your locations.
Keep your business hours accurate by updating them regularly.
Manage and respond to reviews users leave about your business.
Add photos to showcase your services and products.
You should also ensure that the listed names for each of your locations are consistent and that all your locations include at least one category that represents your business as a whole.
3. Manage Your Citation and NAP and Ensure They are Consistent
Every mention of your business on the internet is known as a citation, and NAP stands for Name, Address, and Phone number. Your citations may feature part of or all of your NAP.
Google usually looks at how your name, address, and phone number appears across the internet to determine how to rank your business in local searches. For this reason, you need to keep your NAP consistent for all your locations. If it's not, then Google will not find information about your location trustworthy. To prevent inconsistency, you should search the web and ensure that your NAP is consistent for all your business locations. An inconsistent NAP can also hurt your SEO.
4. Obtain Local Business Directory Listings
Claiming local business directory listing on sites like Yelp and Bing is another way to improve your business's rank in local search results. You may include critical information such as your phone number, address, photos, and hours of operation, and then link each local directory listing to your location pages on your website.
5. Build Backlinks to Your Location Pages
Backlinking is significant in SEO. The number of backlinks to your business website sends signals to search engines about your website's authority. To improve your business's website rankings in local search, you need to earn more authority backlinks from local sites. For businesses with several locations, you need to build backlinks to your location pages as much as your main business website.
To earn backlinks from local sites, you can sponsor local events, host events at your business locations, support local charity organizations, or create local content.
6. Obtain and Manage Reviews for Each Location
While it's good to have positive reviews for your business as a whole, you also need to have location-specific reviews. Once you've created individual Google My Business listings for each of your business locations, you should encourage visitors to leave reviews and comments about your business. The user comments and star ratings will be displayed on your GMB listings in search results for other visitors to see.
According to a recent study, 58% of people will not call a local business when they come across a negative review. You can't control what reviews and comments customers leave regarding your business, but you can manage them.
How do you deal with negative reviews?
Respond to the client quickly, calmly, and professionally.
Don't blame the customer or use inflammatory language.
To put your business across as a reputable brand, you can encourage customers to leave positive reviews by including a call to action on your location pages. The more positive reviews you get, the higher your chance of attracting customers to your location.
Receive Professional Help with Your SEO Efforts
Here at BizIQ, we offer businesses digital marketing packages and search engine optimization solutions to make it easier for them to increase their visibility.
Get in touch with us today, or call us on (888) 416-9800 and let us help you become a reputable brand and set your footprints in your local business environment.