Spending money online has arguably become the most popular way of shopping in recent years, with some studies showing that over 50% of British adults now prefer to buy over the internet. Yet, does it sometimes feel as though the best deals are just tantalizingly out of reach?
Going online to buy anything can seem confusing at first, with so many sites jostling for your attention. How do you get the best value possible? Thankfully, there are some smart approaches that you need to know about.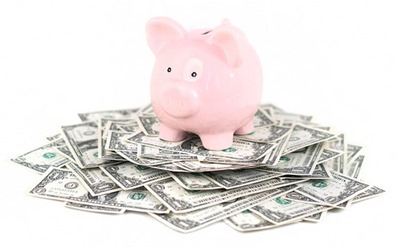 Find Websites That List Offers
Perhaps the simplest approach is to just look for a website that lists the latest and best offers. The first step is to find a site that you like. Some of the big names in this industry include Groupon and DealNews, but there are plenty of others to choose from too.
These sites cover everything from furniture to dining and toiletries, which is great if you are just browsing for ideas. The deals run from small discounts to special offers with over 50% off the usual price. At the time of writing, the best offers on Groupon include 61% off a meal at Frankie & Benny's and 50% off river cruises in London.
If you know exactly what you are after then it makes more sense to look at an industry-specific site. For instance, Rightcasino.com offers the best bonuses in UK casinos. You can see the likes of a 100% bonus up to £200 plus 10 spins at BGO and a 100% bonus up to £300 plus 20 spins at Genting Casino, so comparisons are quick and easy to carry out.
Look for Discount Codes
You have almost certainly heard of internet discount codes but have you ever actually used one to save money? As revealed by Cnet, there are discount codes available for just about everything if you know where to look. The first example given by them is 10% saved on new water filters, achieved with a quick Google search.
This might not be a huge saving but it is definitely worth the small effort of searching for a relevant code before you pay for something. Once you get into the habit of searching for discount codes that save you money, you will wonder why it took you so long to start doing this.
Sign up for Email Offers
You might also want to see whether you can take advantage of offers sent you by email. The key in this case is in signing up to the right service. You can get emails giving you details of current deals on everything from flights to new cars and clothes. Big fashion brands worth checking include American Eagle and H&M, who each give you 20% off your first order after registering for emails.
If you are particularly interested in late deals then Lastminute.com has the likes of UK breaks for under £100 and access over 500,000 hotels around the world. Be careful not to sign up for too many emails though, or you might miss the good deals in among the rest.
If you spend on the internet without looking for deals first of all, then you could be missing out on some easy ways to save money. With just a few minutes of research, you can find offers that are well worth using.