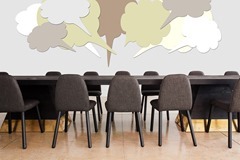 Remote working is taking root in most companies and organizations. With COVID-19 still ravaging most communities all over the world, it has become increasingly important to have employees stay and work at home to minimize human interaction and curb the further spread of this virus. There are numerous technologies that people have developed to enable efficient and seamless remote interactions. You can now easily meet remote customers and hold meetings with employees and your business partners using the Webex collaboration solution without the need for a physical meeting or interaction. Here are some features that make Webex a game-changer for remote working teams.
Instant Connection
Webex enables easy and instant connection of team members irrespective of their location all over the world as long as there is internet connectivity. You can share content and other information that enables your organization to make quick and informed business decisions. Sharing ideas with ease while working remotely enables your company to accelerate projects and build stronger and healthier relationships within and outside your organization.
Collaboration Tools in One App
Cisco Webex platforms provide you with an all-in-one communication tool. Unlike most other platforms where you have to add some plugins or limit communication to just conference meetings, Webex provides you with access to secure group and private messaging, unlimited screen sharing, and easy and secure file sharing. Administrators can limit the people that have access to particular files. They also provide you with whiteboards that are uncommon on many other platforms.
Single Cable Connection
Webex allows a single cable connection. All you need to do is plug in your USB-C cable and turn your laptop into an extended display device. You can easily switch from one room to another by simply clicking on the desired icon. This happens in real-time. It means you can easily switch from one meeting to another and interact with different people in real-time. This capability makes this platform very reliable and time-saving.
Change Your Background
Sometimes we have very distracting backgrounds while video conferencing. These backgrounds can sometimes interfere with the flow of the meeting as other participants keep looking at our backgrounds getting distracted and wasting time. With Webex, you can blur or transform your background into something that has an office setting or to an environment that is less distracting.
Fast and Cheap Calling
Webex has combined with GoCo's cloud phone system to give you access to all traditional phone calling capabilities. You can call any person within your team using your personal computer or directly via your app using a mobile device. All the calls are over the system's tier 1 network.
Whiteboards
Whiteboards are very useful, especially during presentations. Traditional video conferencing requires you to have a camera, and a physical whiteboard to present to your team members or customers. Having a physical whiteboard at home would be an added cost. With a Webex system, you do not need to buy a physical whiteboard since that feature is embedded into the system.