So it's been a while since I posted any interviews… but today I've got one with the owners of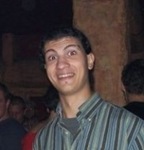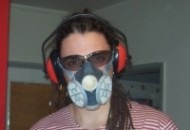 Q: I see that there are two owners of ModReactor, can you tell us a bit how you two came to form the site, a little history behind it?
Stuyo (S): Veseliq was one of the co-founders of the first Bulgarian modding site – ModsBG. This was back in 2003. Then I was just starting a new mod of mine and he approached me in a hardware forum to ask me if I'd like to post my project in this newly created site. After some time we both wanted to make the site commercial to support its growth, but encountered resistance from the other people in the team. So we basically split and formed our own site, Modreactor, on 1.Nov.2005. Since then we tried for three years to establish large channel for hardware for reviews, but managed to do it just the last year. Right now we are more hardware oriented, because we do not have time for modding, as we have many reviews and the team is still little.
Q: Do you have any big plans in the works for ModReactor? Or are you going to continue doing what you're doing?
Modractor (M): Yes, definitely we will continue. We are trying to attract more people to our team and to make the site even bigger and better. We would like in near future to step up a little the modding side of the site, as we recently neglected it much. Also hopefully someday soon we will working full time for the site, because now we both have regular day jobs.
Q: Your site is both Russian and English, where do you get most of your visitors from?
M: Well, the site is as matter of fact Bulgarian and most of our readers are from around here. Our international readers are growing, but I suppose the site layout is troublesome for them. We already have new design and well specified new CMS that will be written from scratch by Veseliq (he is a full-time web developer) but there are always important materials and we are postponing the new site for quite some time.
Q: What's an average day like for you?
M: We get up and go to work. After that at home we do all the tests and take pictures of the hardware and write articles late night. On the whole we do not have much spare time and at the moment it is pretty tough, but we are trying hard to make Modreactor our primary occupation so we can quit our jobs and focus on it.
Q: What was the first product you reviewed?
Veseliq (V): The first product reviewed was an MSI portable media player (