Hello, Hello! it's time for the list of new products we've added to the main site. We've got a nice assortment of stuff this week like camcorders, GPS units, laptops and much more. So read on the see them all!
Let's start off with digital cameras:
The PENTAX Optio WG-1 is a digital camera that is waterproof, dustproof, shockproof, coldproof, and crushproof. Announced in early February 2011, this digital camera features a 14-megapixel sensor. Available in a ruggedized design, this digital camera is waterproof (up to 33 feet) and shockproof (up to 5 feet). It is crushproof (up to 220 pounds/100kg kilogram-force). The Optio WG-1 is equipped with an Enhanced Digital Microscope mode, which offers five macro LEDs for macro lighting and has a detachable macro stand for a better capture. It comes with the Face Detection technology, Smile Capture, and Blink Detection that is used to take for portraits including a Self-Portrait Assist mode. It has GPS function that can track and record positional data recording with images for geo-tagging applications. This Pentax digital camera is coldproof to sub-freezing temps of minus 10 degrees C (14 degrees F). It has dustproof protection for dry, dusty environments. Releasing in April 2011, the Pentax Optio WG-1 is available in either Black or Purple.
https://technogog.com/digitalcameras/pentax-optio-wg-1/
Then a camcorder:
The Panasonic HM-TA20 is a high definition camcorder that features a rugged design that is waterproof, shockproof and dustproof. It also features Night View mode for shooting in dim lighting, and supports both movies and photos capture. The camcorder also supports active movie shooting during all kinds of sports and recreational activities and features a 3.0-inch Touch LCD, MPEG-4 AVC file format (MP4) for uploading and editing images with a PC or the Internet. The camera is available in blue and orange color options.
https://technogog.com/digital-camcorders/panasonic-hm-ta20/
Then next we've got a cell phone:
The Kyocera Echo is a smartphone that was unveiled at the MWC event in early February 2011. Running on Android, this smartphone comes with two high-resolution 3.5-inch WVGA touchscreen displays that are connected by a patent-pending "pivot hinge". Using the two displays, users can operate independently either side-by-side or in a combined form with the 4.7-inch (diagonally) integrated display. With the dual screen, users can send an email on one screen and at the same time, surf the web on the other. They can also watch videos on one display and at the same moment, text on the other. Other than that, users of the phone can compare shops online with one website on each screen.
https://technogog.com/cellphones/kyocera-echo/
Then how about an MP3 Player:
The Samsung YP-Q3AW is a portable media player that was unveiled in early 2011. The YP-Q3AW portable media player enables users to play their saved videos and music. They are also able to view their photos. They can listen to the radio and record of their favourite songs heard on the radio. It comes with the SoundAlive feature that helps to create audio in the best way possible. It comes with the Samsung Virtualiser feature that allows users to experience 5.1 channel surround sound even when they are using headphones. It features a Seven-band Equalizer. It comes with a 2.2-inch display that features a resolution of 320 × 240 pixels. It features the Clarity function. It measures 42.2 x 95.1 x 8.6 mm and weighs 51.4g.
https://technogog.com/mediaplayers/samsung-yp-q3aw/
Next up would be a nice set of headphones from Razer:
The Razer Chimaera 5.1 is a 5.8 GHz frequency headset that supports interference-free wireless connectivity and is powered by 50 mm neidynium magnet speaker in each ear cup. It comes with a dock that allows users to recharge the unit for up to 3 hours to last up to 8 hours of usage time. The Razer Chimaera 5.1 also features pre-set equalizer stages, 5.1 channel Dolby surround sound with Dolby Digital, Dolby Pro Logic II and Dolby Headpone support. Users can connect up to four Razer Chimaera 5.1 base stations for dedicated team conversations. Other features on the Razer Chimaera 5.1 include independent audio and microphone controls, integrated headset port for Xbox Live and local team communication, and allows users to switch between digital optical or RCA source. It is also full PC compatible.
https://technogog.com/headphones-headsets/razer-chimaera-5-1/
Next would be GPS Navigation Device:
The TomTom Go 2535M Live is a GPS device that features a 5 inch capacitive 16:9 widescreen display that supports WQVGA (480 x 272 pixels) resolution and is supported by a highly sensitive GPS chipset. Powered by a battery that provides users up to 3 hours autonomous operation, the TomTom Go 2535M Live features Bluetooth® for hands-free calling, 4GB internal flash memory and is designed in a 127 80 x 19 mm form factor that weigsh 214g. It comes with a windscreen mount, car charger, 12-24V cigarette lighter adapter, Adhesive Disk, USB cable, Quick Start Guide, Accessory/PLUS leaflet and TomTom Safe Driving leaflet. The Go 2535M Live also includes TomTom's LIVE Services, lifetime map update and maps of US, Canada and Mexico.
https://technogog.com/gps-navigation-devices/tomtom-go-2535m-live/
Then a printer from Canon:
The Canon imagePROGRAF iPF6300S is a printer that is compatible with Windows XP/Server 2003/Server 2008/Vista/7 (32/64 bit), Macintosh OSX 10.3.9-10.6 (32/64 bit) operating system and features USB 2.0 High-Speed connectivity. The printer supports 10/100/1000 Base-T/TX connectivity, utilizes LUCIA EX ink (Pigment-based) and has an Ink Droplet Size of 4 picoliter. It supports a Buffer Ram of 384MB, 160 GB hard drive, and has a 47 dB (A) or less operation noise level. The Canon imagesPROGRAF iPF6300S measures 39" x 46.3" x 34.3" and weighs 146 lbs with stand. It comes with the Canon Printer Driver, PosterArtist Lite, Accounting Manager, Print Plug-in for Adobe Photoshop, Print Plug-in for Digital Photo Professional, Print Plug-in for Microsoft Office, Digital Photo Front-Access and Printer Driver Extra Kit (Free Layout, imageRUNNER Linking Function).
https://technogog.com/printers/canon-imageprograf-ipf6300s/
and then a laptop from Lenovo:
The Lenovo ThinkPad W520 is a 15.6-inch notebook that supports a 1600×900-resolution display, video and voice calling, smart PC features for power and performance management, all-day battery life, enterprise management and an intuitive computing experience. The notebook features Intel's Core 2011 i7 and i5 processors, two USB 3.0 interface, NVIDIA's Fermi Quadro 100M or 2000M graphics, Lenovo Enhanced Experience 2.0 which boots battery life up to 30 hours (with an extended battery), enabling users a longer computing experience. The notebook is powered by a standard 6-cell battery, for up to 10 hours of usage time.
https://technogog.com/laptops/lenovo-thinkpad-w520/
And to finish things off we've got two TVs from Panasonic and Sharp: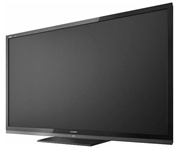 The Sharp AQUOS Quattron LC-70LE732U is a 70-inch screen LCD TV that was launched at the CES 2011 event in January. It is the largest TV size from Sharp. It comes with built-in Wi-Fi. It comes with several apps such as Facebook, Pandora, Twitter, and Flickr. It features on-demand movies through Netflix, VUDU and CinemaNow. It comes with the Quattron Quad Pixel Technology that improves the content quality. It features an AQUOS Advantage Lives remote online customer service. It consists of the X-Gen LCD panel. It provides users with a 62% larger viewing area. This TV provides users with a full HD 1080p image resolution with a 120Hz refresh rate.
https://technogog.com/televisions/sharp-aquos-quattron-lc-70le732u/
The Panasonic Viera TC-L37DT30 is a 37-inch display HDTV that was unveiled at the CES 2011 event in Las Vegas. It forms part of the DT30 3D series of Full HD LED-backlit LCD HDTVs. This 3D HDTV consists of an IPS Alpha panel LED. It features the Panasonic VIERA Image Viewer 3D for 2D display JPEG digital still images. This TV is a low energy consumption model. It comes with the VIERA link so that users will be able to access to online content. It is equipped with 3 USB Ports. This TV can offer 240Hz with Motion Picture Pro 5 fast motion picture response to help produce cross-talk free 3D images. It comes with several internet applications and connectivity.
https://technogog.com/televisions/panasonic-viera-tc-l37dt30/
Be sure to check out the main site for more products: https://technogog.com/