It looks like AT&T has come up with new pricing for their data plans, but it looks like it's the same as Verizon now, at least that's what I've heard. Anyway, I'm still grandfathered in with my unlimited data so I won't be changing anytime soon, at least I hope they won't force me to. One of the new plans for $50 is for 5gigs of data and it includes tethering but if you think about how far will 5gigs go tethered? I'd be tempted to tether to my tablet just to watch Netflix and I'm sure I'd blow right through that 5gigs easily. There are some providers out there that offer unlimited data still, so how can one offer unlimited than another not saying it costs to much?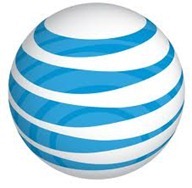 AT&T today announced new data plans for smartphone and tablet customers that will launch this Sunday, January 22. The plans give customers more data and value.

The new smartphone plans include:

AT&T DataPlus 300MB: $20 for 300MB
AT&T DataPro 3GB: $30 for 3GB
AT&T DataPro 5GB: $50 for 5GB, with mobile hotspot / tethering

Smartphone customers needing additional data can pay $10 per additional gigabyte on the AT&T DataPro 3GB and DataPro 5GB plans; AT&T DataPlus users will receive an extra 300MB for $20.

The new tablet plans* include:

AT&T DataConnect 3GB: $30 for 3GB
AT&T DataConnect 5GB: $50 for 5GB

Existing smartphone and tablet customers will have the choice of keeping their current plans or choosing one of these new plans, and the current $14.99 for 250MB plan for tablet customers will remain available.

To help customers determine which data plan best matches their needs, AT&T has helpful tools at www.att.com/dataplans – including a data calculator where customers can estimate usage for their typical data activity. Once smartphone and tablet customers are on a plan, AT&T keeps them informed of their usage levels by sending usage alerts as they consume data within their plan. For example, a smartphone customer with AT&T DataPlus 300MB will receive a text message when they consume 65 percent of their data bucket, plus two additional alerts as they approach the 300MB provided with their plan.

"Customers are using more data than ever before," said David Christopher, chief marketing officer, AT&T Mobility and Consumer Markets. "Our new plans are driven by this increasing demand in a highly competitive environment, and continue to deliver a great value to customers, especially as we continue our4G LTE deployment."

Customers are encouraged to keep their device's Wi-Fi turned on because data usage over Wi-Fi does not count against a customer's monthly data plan. As an added value, AT&T smartphone and tablet customers have access at no additional charge to AT&T's 29,000 Wi-Fi hotspots nationwide – the nation's largest Wi-Fi network.** Customers can get more information at www.att.com/wifiaccess.

For more information, visit www.att.com/dataplans.

* Plans are for 30 days and automatically renew every 30 days, unless you cancel service prior to the start of the 30 day renewal. Overage rates only apply to postpaid tablet plans – not session based pricing – and include: $14.99 for 250MB with AT&T DataConnect 250MB; and $10 per additional gigabyte with AT&T DataConnect 3GB and AT&T DataConnect 5GB.

** Largest based on company branded and operated hotspots. Access includes AT&T Wi-Fi Basic.  A Wi-Fi enabled device required. Other restrictions apply. See www.attwifi.com for details and locations .