Giv Mobile works on the T-Mobile network so you should have decent reception but they've just announced new inexpensive everything plans. What I mean by everything is unlimited everything which included talk, text and data for just $29 per month. Yes it's 2g speeds for the data, but you could upgrade to $35 per month and get 4g speeds, at least for the first 500mb. They have several plans, the highest being $65 per month which includes everything unlimited and the first 4g of data on 4g LTE which is still about $20 cheaper than I pay now on AT&T for only 450 minutes per month and no texts. We're seeing a lot of these inexpensive everything companies popping  up and one can only hope that they might put pressure on the bigger companies to follow their lead.. More details below for you..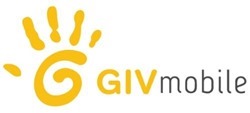 The consumer conscious, no-contract wireless service GIV Mobile just made giving back even easier and more affordable by announcing its four new plans, now with LTE, starting at $29/month for unlimited talk, text and data. The goal? To reinvent what a customer can expect from their no-contract service, allowing subscribers to help those in need at an all-time affordable monthly rate.

"Not only is GIV Mobile the most unique no-contract wireless service on the market, but its newest $29/month plan is the one of the most affordable options on the market for unlimited talk, text and data,"  says Omar Aqel, co-founder of GIV Mobile. "Where else can you talk on your cell phone and help those in need? GIV Mobile is changing the landscape of the no-contract industry by marrying philanthropy and affordable dependable cell phone service under one unified message that helping others is important in today's society."

These new plans shortly follow their FREE Android powered smartphone announcement, which allows subscribers to receive a free android smartphone with the purchase of a 2-month pack of their "Unlimited Everything" plans. The free smartphone is powered by Google's Android operating system, which includes a high-resolution camera, great apps like Google Maps, Gmail, Google Search, YouTube, and as giving the user access to hundreds of thousands of apps on the Google Play Store.

GIV Mobile utilizes the blazing fast 4G LTE network of T-Mobile USA, Inc., allowing users to have fast and reliable connections from nearly anywhere in the U.S. Their four Unlimited Everything plans include:

• $29/month Unlimited Everything – talk, text, MMS, International text and web (unlimited 2G speeds).

• $35/month Unlimited Everything – talk, text, MMS, International text and web (first 500 MB up to 4G LTE speeds).

• $45/month Unlimited Everything– talk, text, MMS, International text and web (first 2GB up to 4G LTE speeds).

• $65/month Unlimited Everything– talk, text, MMS, International text and web (first 4GB up to 4G LTE speeds).

After choosing a plan, customers are able to select up to three charities from eight different categories that will receive a monthly donation.  Charities include:

• Animal Welfare: American Veterinary Medical Foundation, National Fish and Wildlife Foundation, PetSmart Charities, WCS Wildlife Conservation Society

• Arts, Culture & Humanity: The Academy of Natural Sciences, Archaeological Conservancy, Fractured Atlas, Little Kids Rock, StoryCorps

• Education: Children's Scholarship Fund, Donors Choose, Kids in Need Foundation, Scholarship America

• Environment: American Forests, American Rivers, The Conservation Fund, The Nature Conservancy, The Wilderness Society

• Health: Alzheimer's Association, American Cancer Society, Commonweal, Patient Services Incorporated

• International: Camfed USA, Doctors Without Borders, Direct Relief International, United States Fund for UNICEF

• Human Services: American Red Cross, The Children's Aid Society, Dress for Success, Feeding America, Ronald McDonald House Charities, Wounded Warrior Project

• Public Benefit: American Endowment Foundation, Carnegie Institution for Science, Mercy Housing, Taproot Foundation, United Way Worldwide

On a bi-annual basis, GIV Mobile will have a period of open submissions during which members can nominate new organizations for inclusion. Then, members can vote to decide which new charity will be added to GIV Mobile's service.