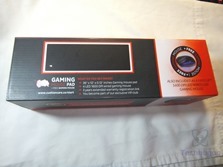 Everyone needs a good mousepad and I myself prefer a deskpad or an extra large mousepad as they're called as I find them more useful and a lot more comfortable. Cushion Care doesn't sound like a gaming company and I've never heard of them but I'm always willing to give a new company a try and I could always use a new deskpad so here we are with a review of the Cushion Care extra large gaming mouse mat or pad. This pad is 36 by 12 inches in dimensions so it's desk size but they even include a free gaming mouse and best of all is the price, it's very inexpensive when compared to other deskpads on the market. Read on to learn more…
Specifications and Features
The logo for Cushion Care is a sleeping sheep on a pillow and that's what's in the bottom left corner of the pad. It looks cute but not exactly something I would associate with gaming, but whatever, why not?!
The pad is cloth yes but it has a very smooth surface to it, my mouse just glides across it effortlessly, I was very much surprised as I wasn't expecting the pad to be any good honestly. Before this arrived I was using an expensive gaming deskpad, the Xtrac Carbonic and I like this one better really and am going to continue using it instead of the Xtrac. The edges of the pad are sewn closed to make sure the pad doesn't fray, overall that pad seems very well made and I'm impressed really.
The entire bottom of the mousepad is covered in rubber making sure the pad stays put on your desk.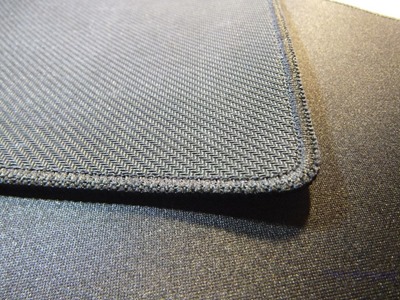 The free included mouse isn't what I would personally call a gaming mouse that's for sure. The mouse only has two buttons, the standard right and left and then there's also the DPI selection button in the center. No instructions are included as to how to use the mouse, but it's USB so you can just plug it in of course. I used it with Windows 10 and it was recognized and installed fine. The quality of the mouse is very suspect, it just seems very cheaply made, and not worth much at all. The mouse is made of a lightweight plastic and when I squeezed the sides it actually popped apart, the top half separated from the bottom. I got I back together but not fully as it still has a gap on the back side, but it was enough that I could use it for testing and it's nothing special for sure.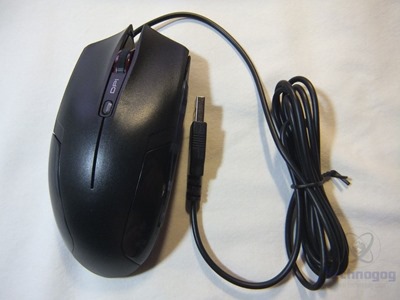 On the bottom of the mouse you'll find the mouse feet and sensor along with the Cushion Care logo and a label that says 1600DPI. Nothing really special there at all.
When powered on the mouse does have blue LEDs that light up the sides and back of the mouse which does make for a nice presentation.
I tested the mouse on the Cushion Care pad and on my previous deskpad, the XtracGear Carbonic XXL desk mat and the mouse just isn't that good honestly. It's a very basic mouse that I would not call a gaming mouse, but it was free so I can't complain too much I guess. The mouse should be fine for basic uses, but other than that I wouldn't use it for gaming as it's not really accurate and not well made at all.
Conclusion
I really like deskpads, I've been using them for years actually and I can truly appreciate a good one and this is what I would consider a good one for sure.
I can easily recommend this mousepad if you've got the room on your desk of course. The surface is cloth but it's smooth and my mouse tracked perfectly with no issues at all. The pad itself is well made and I very much like the fact that the edges are sewn to prevent fraying.
The price of this deskpad is very much worth it, it's very inexpensive when compared to other pads of this size.
Just a note here, scoring for this review is based on the mousepad and not the mouse at all as it was a bonus or free item.

Pros:
+Well made mousepad
+Good tracking on pad
+Inexpensive
Cons:
-Free included mouse is nothing special at all
| | |
| --- | --- |
| Grading | Scores Out of 10 |
| Overall | |
| Design / Aesthetic | |
| Value / Price | |
| Performance / Usage | |
Disclosure: This product was given to me for review by the company for review purposes only for free or at a discounted price.
To learn more about our review policy please visit this page HERE.