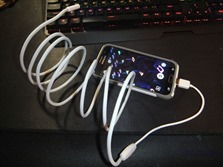 Up for review today I've got another borescope inspection camera for review, I looked at one a little bit ago and it was decent but required a USB to microUSB adapter and this one has both built right into the connector so no need for an adapter. The borescope has LEDs built in so you can see in dark places and it's 2 meters long which should be find for most household uses I would think. The cable is well made and durable but the cable is also stiff so it holds shape and doesn't flex very easily which I think is very handy. Read on to learn more…

Specifications and Features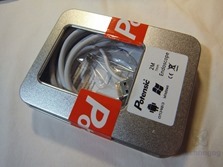 Once you get everything unpacked you'll find the borescope, software cd, user guide and accessory pack.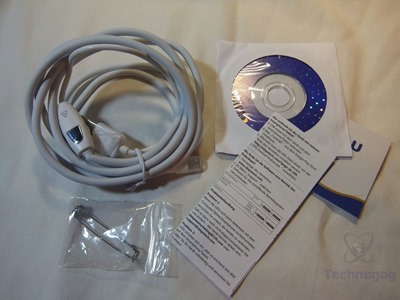 The two accessories included are a hook and a magnetic tip, but I have to say that the magnet isn't very strong at all so I'm not sure what you'll really use it for as it won't hold heavy things.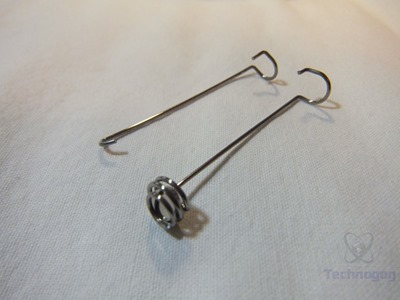 The borescope itself is white in color and it's waterproof and it's about 2 meters or about 6.5 ft long. The cable is flexible yes but it's also stiff which I like very much as it stays the way you bend it and it's not limp so you can maneuver it better through small spaces and pipes etc. The cable is thick and seems very durable with a rubber coating on it.
In-line you'll find a small switch like piece that has a dial on the side that is used to control the brightness or the LEDs and to turn them on and off. There is a silver button on the top of the controller but I don't know what it's for, I thought maybe it was for taking pictures but it did nothing in Android or Windows, if fact it seems to do nothing at all. It would have been handy to have the shutter button right there, but oh well I guess.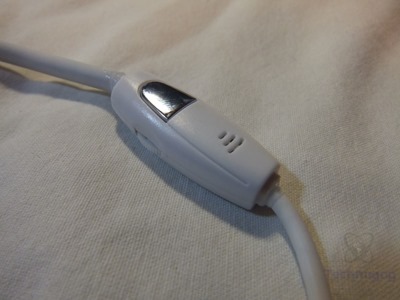 The thing I found most unique about this borescope is that it's both USB and microUSB in one connection. The other borescope I own has USB connection and I need to use a USB to microUSB adapter to use it with my phone and tablet but this one has a microUSB port built right into the USB connector, you just fold it down and it's microUSB. I think it's very handy to have the mciroUSB connection built-in and this way you don't have to spend extra money to buy an adapter.
The end of the borescope cable is the 1.3mp camera that comes with a rubber protective cap. Around the camera are six LEDs for illumination.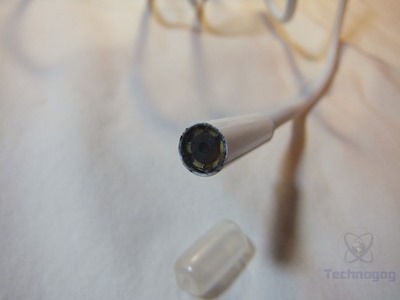 For testing I tried it with both my Windows 10 tablet and my Samsung Galaxy S6 Android phone. To use it with the phone you just scan the QR code in the user guide and download the app and you're ready to go really, just plug in the camera and you can use it. You will have to allow the app permission to access the camera though. On the Windows tablet I had to transfer the software that was on the included disc to use it, but other that that it was easy and it worked as it should.
The camera is only 1.3mp so don't expect high quality photos but they're good enough to see what's going on and you can clearly make out what you're looking at. The camera is susceptible to movement and the pictures will be blurry with movement, not a big issue but just though I would mention it. The pictures are clear enough to read small print so I think they're fine for any use around the house that you'll need a borescope for.
Conclusion
The Depstech borescope is a decent product in my opinion, and I really love the combination USB and microUSB connection as it just makes life easier.
This could be a great tool have around the home for basic inspection purposes, all in all it works fine, no real issues with it.

Pros:
+USB and microUSB connection combined
+Stiff cable holds shape
+Simple to use on Windows and Android
+Clear pictures, good enough for most uses
Cons:
-Button does nothing
-Magnet attachment not very strong at all
| | |
| --- | --- |
| Grading | Scores Out of 10 |
| Overall | |
| Design / Aesthetic | |
| Value / Price | |
| Performance / Usage | |
Disclosure: This product was given to me for review by the company for review purposes only for free or at a discounted price.
To learn more about our review policy please visit this page HERE.