The power supply is important in your system, but I think it depends on the type of system you're running. If you're running a high end enthusiast style system with multiple hard drives and graphics cards I think I'd want a high-end, expensive and reputable power supply. If you're running a basic system for just web browsing and checking your email you might not need a high end one, but you might be looking for something that would be considered budget and that's what I have for review today. The power supply is the PSUL675 which is a 675 watt one from Diablotek which sells for under $50 most places I looked online. I've had this PSU installed for some time and I've had no real issues with it, but that's not to say it's great. Read on to learn more…

Diablotek UL Series PSUL675 675 Watt ATX Power Supply Review
So let's get to the unboxing of this PSU.
The box isn't exactly amazing to look at, but it's a box for a power supply, so whatever.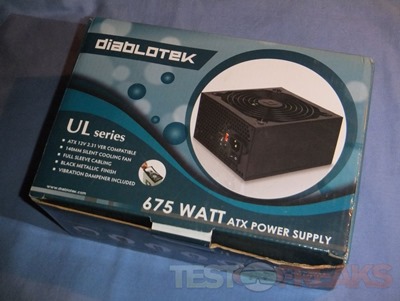 The PSU isn't exactly packaged great, just a plastic bag around it. I guess you should hope that whoever you buy it from packages it well for shipping!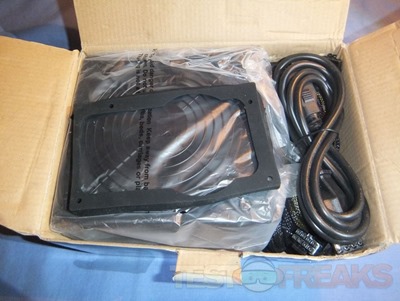 When you unpack everything you'll find a user guide, screws, power cord, the power supply itself and a rubber gasket that helps to dampen vibrations to help keep your case quieter.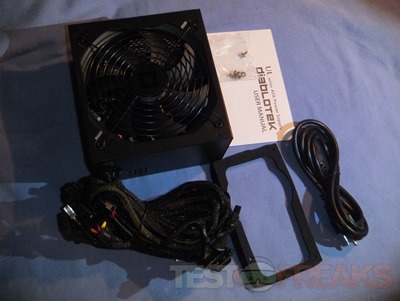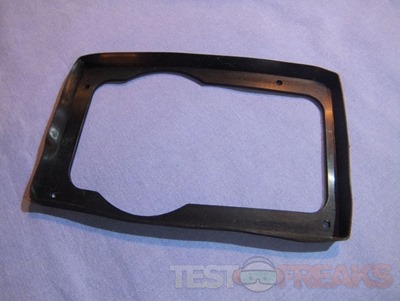 On the side is the ID label with the voltages listed for you. If you look closer at the label you'll see the UL number which is E203359 and if you look that up in the UL database you'll find that this power supply is manufactured by Great Wall Shenzhen China. Great Wall is one of the biggest PSU manufacturers in China and they've started to come over here to the states in the past few years, we're seeing more and more of them now. Many companies like OCZ and Sparkle and now Diablotek have rebadged them and sold them as their own. Some people think Great Wall is great PSU company and others disagree, so it all depends who you talk to, pretty much like anything.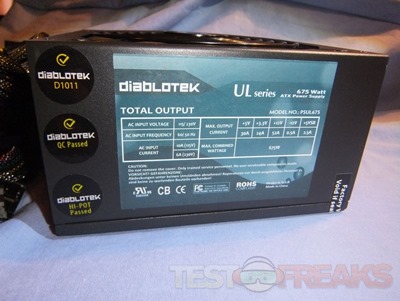 On the opposite side you'll see the Diablotek logo: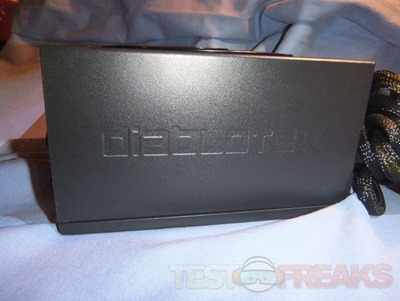 On what I call the front are just some small vents and then the bundle of power cables coming from the PSU.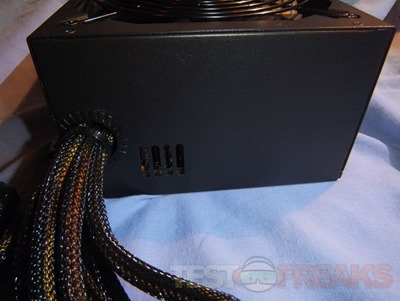 On the back you'll see honeycomb style ventilation, the power switch and the power connection.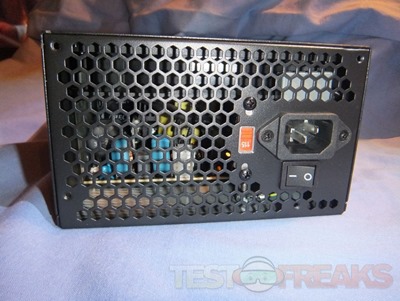 This power supply has a nice large 140mm fan for cooling.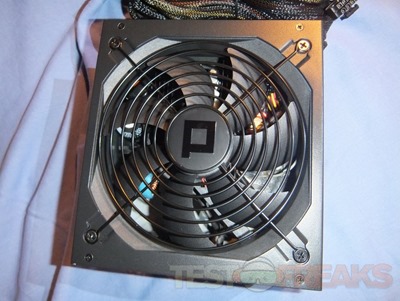 All of the power cables are nicely sleeved for you: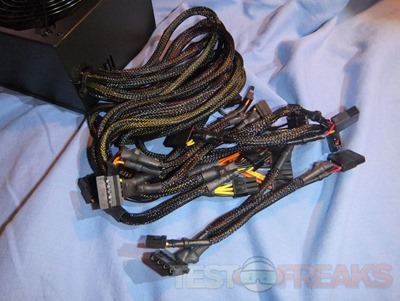 You'll find plenty of connections and I found a handy picture for you on the Diablotek website listing them: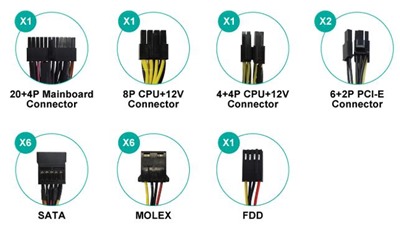 Then here's the individual cables: