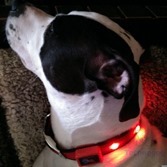 Today for review let's take a look at something that can give your pet a technological edge, well at least sort of. Today I have the EpicPet LED Dog Collar which features six bright red LEDs built into it to make it easier to see your dog in the dark. The collar is more than that though, it's very well made, nice and thick and sturdy. The collar itself is well worth it, the LEDs are sort of bonus I think to help you keep track of your dog and to keep it safe. Read on to learn more…
Specifications and Features
Epicpet LED Dog Collar with Flashing Red Lights and Thick Padding
Ready To Be Safe At Night While Walking Your Dog Or Taking Them Running With You? This LED Dog Collar IS Your Answer! See What You've Been Missing.
Best LED Dog Collar on Amazon.Premium Quality, Maximum Visibility. This Is What You've Been Missing!
-Want the best dog safety collar while making a fashion statement? Sick of spending your hard earned money on cheap nylon or PVC Dog collars? Forget spending 40 dollars on a retail store dog collar that doesn't last!This dog collar is super easy to use, is money-saving and made from quality materials.Durable polyester meets supple cowhide padding for your dog's maximum comfort! Nothing Else Compares.
-Maximum Visibility in the Dark…Early Morning Running Just Got So Much Better!
-You're here for a reason…give this a try. The quality and durability you'll received will far exceed the price you're paying. If you've tried other products (even other LED Dog Collars) but weren't happy…you NEED to give ours a try!
-PLEASE READ THIS BEFORE BUYING AN LED DOG COLLAR ONLINE! Most sellers don't want you knowing that USB rechargeable collars have a high failure rate and do not keep their charge. Be wary of products that aren't made from quality materials and can fall apart with the slightest pull of the leash. Don't compare by price alone!
YOUR DOG LOOKING AWESOME with their new red Padded LED Dog Collar by EpicPet! Your dog will be the life of the party and the talk of the town with their new Lighted Dog Collar.
-EPIC DURABILITY – Rugged Rust Resistant Zinc Alloy buckle and binding coupled with Water Resistant design ensures your collar remains functional if your dog gets caught out in the rain!
-HANDMADE WITH LOVE – Expertly crafted with Cowhide Padding for the ultimate comfort for your dog.
-KEEP YOU AND YOUR DOG SAFE – High-Intensity White LEDs that can be seen over 1000ft away for the ultimate in safety. Walk your dog at night with confidence knowing that cars can see you from far away. Easily replaceable included CR2032 batteries with 70 hour battery life!
Product Dimensions: 22.4 x 1 x 1.2 inches ; 4.6 ounces
Price: $19.99 (from Amazon at time of review)
The Review
Let's start off with a video unboxing for you and then move on from there:
The collar comes packaged in a clear plastic easy open package with a label inside.
The EpicPet collar is about 22.4 x 1 x 1.2 inches in dimensions and it weighs in at about 4.6 ounces. The collar isn't really one inch thick, it's battery box that's that thick, the collar itself is about 1/4 of an inch at the thickest point which is the leather padded section. The collar is primarily made of nylon or polyester with nice thick stitching. If you look at it from the side view you can see it's actually two layers sewn together for strength and durability.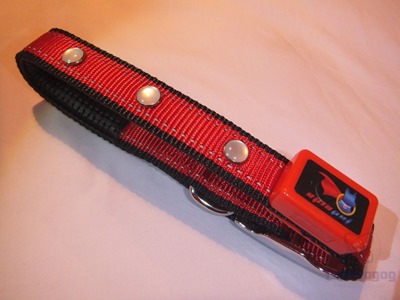 About one third of the way along the collar you'll find a small red box which holds that battery and is the power button. The button isn't really visible but there's a bump there you can easily feel with your finger when pressing it. Inside the box are two CR2032 batteries that should last up to 70 hours which is a long time if you think about it as you won't be using all that much really, just in the dark.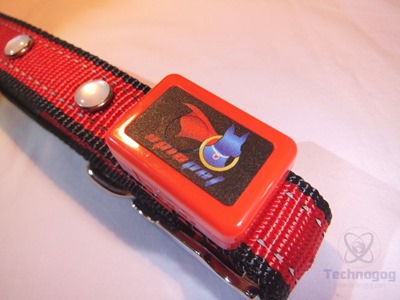 The buckle and binding loop are made from a zinc alloy and it seems nice and sturdy and thick and very well made. The buckle is physically heavy so it should be able to withstand the tugging and pulling your dog will do.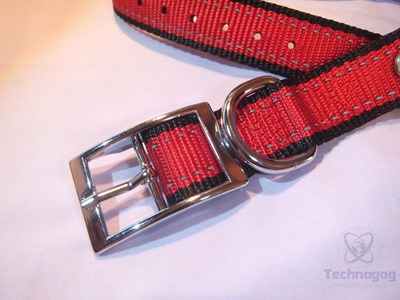 Like most dog collars the EpicPet is adjustable and you'll find plenty of holes for the perfect fit for your dog and depending on the size of your dog there will be room to grow as well.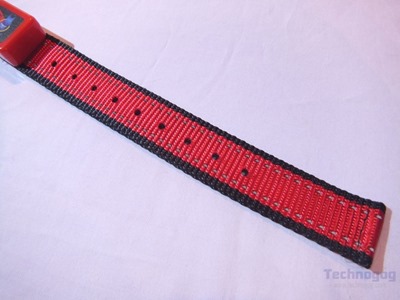 The back or bottom of the collar does have a nice leather padded section to make sure your dog is comfortable with the collar on. The leather is soft and shouldn't rub or irritate your dogs neck so they'll be comfortable.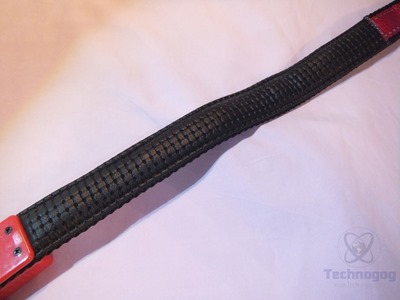 The collar has six LEDs on it that look like white buttons or studs really when not powered on.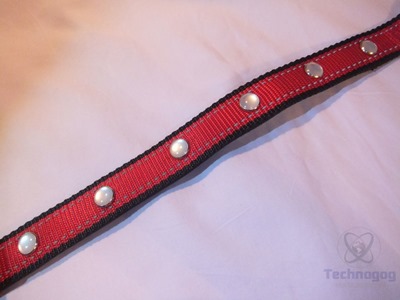 The LEDs light up red and there are different modes for them. First button push is solid red LEDs, second button press is fast blinking LEDs, third button press is slow blinking LEDs and then the fourth button press would be to turn them off.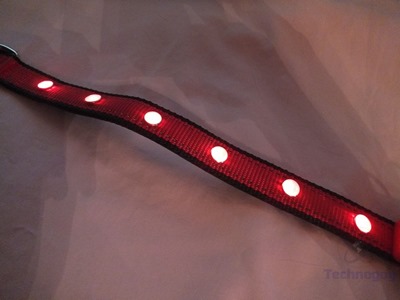 I have two American Pit Bull Terriers and they are very strong dogs and a nice thick and sturdy collar is a must with them. My dog Casey is about 80lbs so she's considered a medium dog I would guess and the collar fit her fine with room to grow as I used the second to last hole in the collar.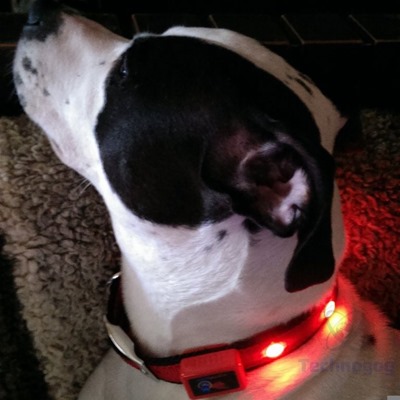 I took my dog out at night with the collar on and it was sort of hard to see her but you could really see the collar as the LEDs are bright.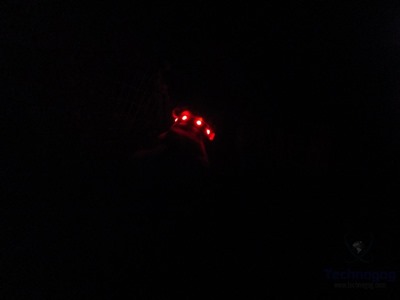 Conclusion
The EpicPet LED Dog Collar is well worth it even without the LEDs. A good collar is a must especially for larger dogs, you need to keep them safe and you don't want a collar that could possibly break. The EpicPet collar is very well made, it's thick and durable with a nice sturdy buckle.
The LEDs in the collar really do work to help you see your dog better in the dark as they are bright. Without the LEDs on they sort of look like studs and it looks good. The LEDs can be set to solid, or to flash fast or slow and they really can help you keep track of your dog in the dark.
All in all the EpicPet collar is good choice for your dog even without the LEDs.
Pros:
+Well made, sturdy collar
+Bright LEDS
+Good fit
Cons:
-None really
| | |
| --- | --- |
| Grading | Scores Out of 10 |
| Overall | |
| Design / Aesthetic | |
| Value / Price | |
| Performance / Usage | |
Disclosure: This product was given to us for review by the company for review purposes only, and is not considered by us as payment for the review.
To learn more about our review policy please visit this page HERE.