Today for review I have the Fujifilm FinePix 16MP Camera and it was provided by our friends at Geeks.com. The camera is specifically the Z900EXR model which features a 3.5" touchscreen on the back instead of your normal LCD you'd find there. It seems everything is going touch these days so why not cameras. I have to start this is off with the fact that I'm just very much impressed with this camera. I've owned many cameras, small and larger and I have to say that this is a great all around camera that takes some excellent photos. So read on to learn more…
Yes it's a refurbished camera as it's right there on the box in big letters. Refurbished doesn't bother me, I've gotten many deals on refurbs and I've never really had a problem. The key to buying refurbs is to buy from a reputable company!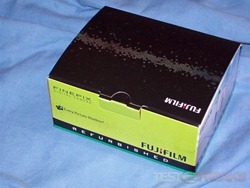 Opening it up you'll find a package with the software and user manual in it along with a battery and camera strap. You'll also find the battery charger, USB cable and of course the camera.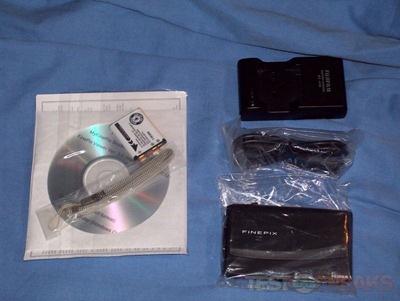 Here's a closer view of the USB cable, strap and battery. The battery is small and lightweight and it's a 700mah capacity.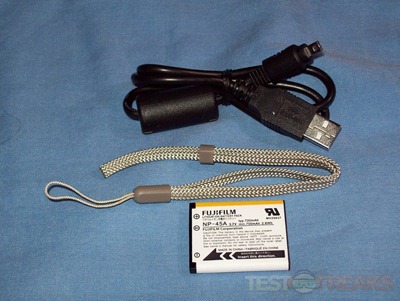 The charger is small as well and it has the prongs built right into it, they just flip out when you need power.
So here's the camera itself. The front plate you see with the word 'Finepix' and the 'Z' on it is actually the on/off switch, you slide it down to expose the flash and lens to turn it on and then back up to turn it off. The 'Z' will light up as well.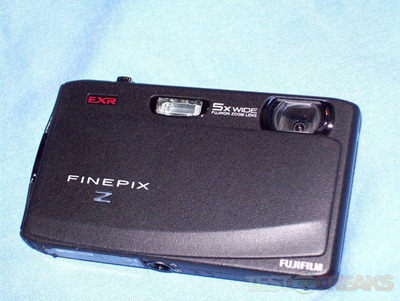 The camera is rather small, but it's heavy and feels well made, it's really a pocket camera. The front plate and front of the camera is made of metal. Here you can see the camera in the off position and just another picture of it for you.
On the top of the camera you'll find the shutter button and around it is the zoom slider. To the left is a dedicated movie button and then an LED and then there's two small holes which are the microphones.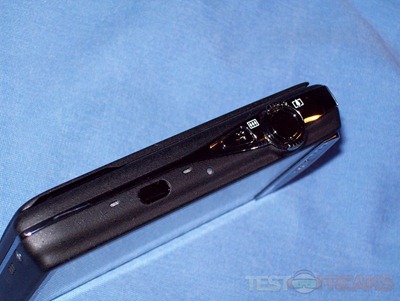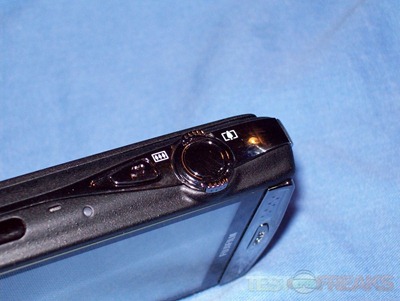 On the bottom you'll find a tripod hole along with a door that opens to allow you to put the battery and SD card in.
On the side you'll find the space for the wrist strap and two doors for USB and HDMI.
Here's the back of the camera and it has a 3.5" screen which is a touchscreen. The screen it pretty much the entire back of the camera.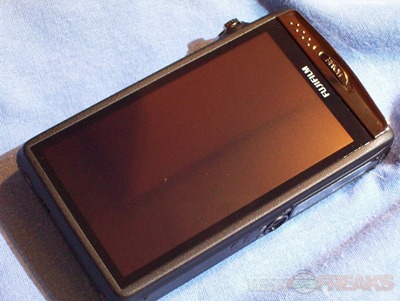 Everything is controlled by the touchscreen but there is one single button labeled Home on the back.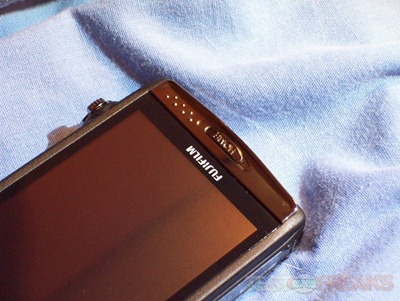 Specifications:

Fujifilm FinePix Z900EXR 16MP 5x Optical/5x Digital Zoom HD Camera w/3.5″ Touchscreen & Battery Charger
With a compact, stylish design and a stellar 16-megapixel image sensor, the Fujifilm FinePix Z900EXR Digital Camera is an ideal camera for your busy social life.
This black model sports a sleek and curvy design with full metal body that is a perfect marriage of form and function. There's a large 3.5-inch Touchscreen LCD display to frame your shots and preview or delete photos the instant they're taken. No waiting for development!
Take still images in up to 4608 x 2592 pixel resolution, or movies in up to 1920 x 1080 resolution with Stereo sound. There are various shooting modes to help achieve optimum picture quality. Then you can easily upload images to your computer using the SD card (not included) or the USB cable.
Zoom into focus with the 5x optical zoom and 5x digital zoom. The FinePix Z900EXR comes with 63 MB of internal memory with room for expansion via SD/SDHC/SDXC card slot. With soft touch buttons and a simple, lightweight design, you'll have no problem documenting a night out on the town, so gear up for the next party and order this Fujifilm FinePix Z900EXR 16-Megapixel Digital Camera today!
General Features:
Stylish full metal body
Number of effective pixels: 16 megapixels
1/2-inch EXR CMOS with primary color filter
3.5-inch TFT color Touchscreen LCD
Fujinon 5x optical zoom lens
5x digital zoom
63 MB internal memory
Storage media: Secure Digital/Secure Digital High Capacity/Secure Digital Extended Capacity (SD/SDHC/SDXC)
High sensitivity ISO 6400
Digital Image Stabilization
Motion Panorama
Intelligent flash for more natural brightness
Various shooting modes
One touch MOVIE button
Editing function
Specifications:
File format: Still image – JPEG (Exif Ver 2.2), Movie – H.264 (MOV)
Lens: Fujinon 5x optical zoom lens, F3.9 (Wide) – F4.9 (Telephoto)
Lens focal length: f=5.0 – 25.0 mm, equivalent to 28-140mm on a 35mm camera
Aperture: F3.9 (Wide) – F4.9 (Telephoto)
Sensitivity: Auto /Equivalent to ISO 100 / 200 / 400 / 800 / 1600 / 3200 / 6400 (Standard Output Sensitivity)
Exposure control: TTL 256-zones metering
Exposure mode: Programmed AE
Shutter speed: (Auto mode) 1/4sec. to 1/2000sec., (All other modes) 4sec. to 1/2000sec.
Focus: Autofocus, TTL contrast AF, tracking AF
White balance: Auto, Fine, Shade, Fluorescent light (Daylight), Fluorescent light (Warm White), Fluorescent light (Cool White), Incandescent light
Shooting modes: Natural Light, Natural Light & with Flash, Portrait, Landscape, Sport, Night, Beach, Snow, Sunset, Party, Museum, Flower, Text, Digital Image Stabilization, Auction, Successive Movie, SR AUTO (Scene Recognition Auto), Auto, Program, Night (Tripod), Portrait enhancer
Self-timer: Approx. 10sec. / 2sec. delay, Couple Timer, Group Timer
Motion Panorama: 360° Vertical 7680 x 1080 Horizontal 7680 x 720, 180° Vertical 3840 x 1080 Horizontal 3840 x 720, 120° Vertical 2560 x 1080 Horizontal 2560 x 720
Movie recording: 1920 x 1080 pixels / 1280 x 720 pixels / 640 x 480 pixels (30 frames / sec.) with stereo sound (Optical zoom can be used)
Video output: NTSC/PAL selectable
Still Image Sizes:
L: (4:3) 4608 x 3456 (16:9) 4608 x 2592
M: (4:3) 3264 x 2448 (16:9) 3264 x 1840
S: (4:3) 2304 x 1728 (16:9) 1920 x 1080
I/O Interface:
High-Speed USB 2.0
Unit Dimensions:
2.2 x 3.6 x 0.8-inches (H x W x D, approximate)
Price $89.99
As I mentioned the Z900EXR ha a touchscreen and the display pretty much takes up the entire back of the camera. When you turn it on there's plenty of information displayed there along the sides which you can turn all off just by touching the Disp button. What's on the screen is the main functions to change while you're shooting.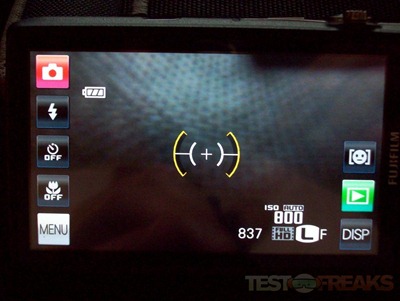 Pressing the menu button brings up a grid of squares with plenty of choices. Some of them are grayed out and not selected, what you can change depend on the mode you're shooting in.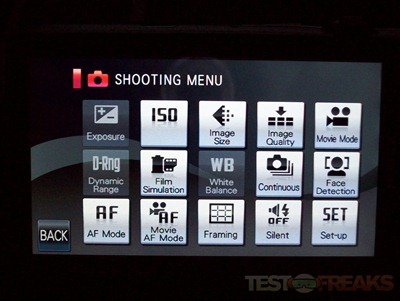 The Set-up menu is five pages of options for you to go through, I'm not going to list them they're all right there below for you.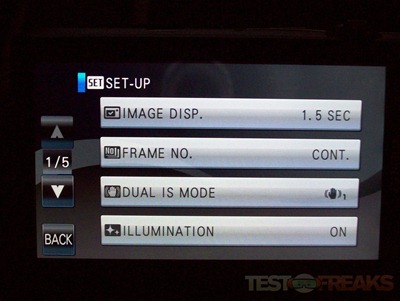 The camera button on the  main screen allows you to change modes. You can choose from EXR Auto which the camera selects which mode is right for the current shooting situation. Auto is self-explanatory. Touch EXR Auto is similar to EXR Auto but it's all touch enabled, touch the part of the screen you want to take a picture of and it does it. SP is basically scenes and there are fifteen of them to pick from like Portrait, Sport, Sunset, Fireworks, Beach for example. Motion Panorama let's you take 360 degree panoramic shots obviously. Natural Light is for indoors where a flash can't be used and Natural & Flash is just using the flash. Program let's the camera set the exposure automatically.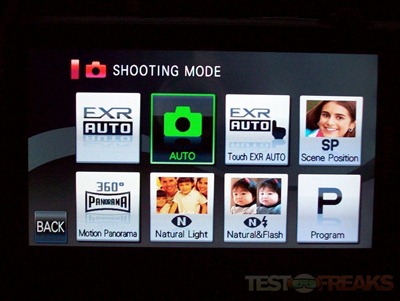 Battery life is excellent, I got almost 600 pictures on a charge. It was a mixture of flash and no flash, outside and inside.
The touchscreen itself is nice but being that it takes up the entire back of the camera it's very easy to accidentally touch it when it's powered on and inadvertently press a button.
The screen is nice looking but the pictures don't look exactly like the ones that the camera takes. Many times I've looked at the preview and it seems slightly blurry only to find the regular picture is just fine. Being a touchscreen means fingerprints on it sadly, it would have been nice if there was a screen protector included as well.
I'm not sure about the on/off switch yet, I'm leaning more towards that I don't like it but that might be because I'm accustomed to every other camera with a separate power button.
The flash seems more than adequate for most situations, but I've found that it doesn't flash when you think it should when it's on auto mode. What I mean is that is where other cameras the flash will fire in the same situation. When this happens though I just have to change it from auto of course. Not that big of a deal, but it's something to be aware of.
How about pictures samples for you. I had the chance to take this camera with me to my kids summer camp so I got some interesting nature shots and good examples I think.
Let's take a look at the zoom, I don't use digital zoom, only optical. This first picture is of my six year old son with no zoom.
Then here's a similar picture from the same distance but zoomed all the way in.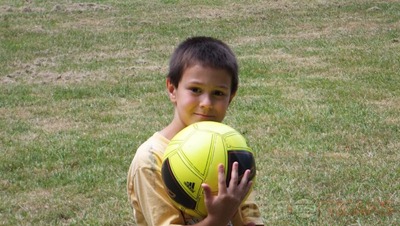 Pictures aren't bad at all I think, especially when taken outdoors.
Next up is just a nature shot I guess you could call it: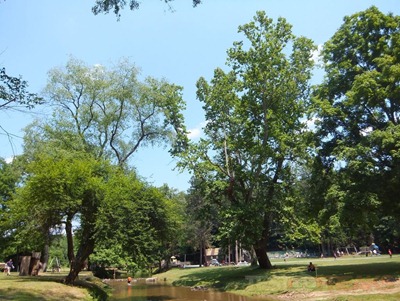 You'll notice this picture is more square or a 4:3 aspect ratio and the two above are rectangular or 16:9 aspect ratio, yes the camera can switch between them.
Here's a vertical picture of a tall tree at the camp, more nature to show green, sky and water.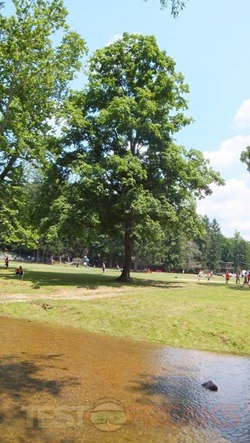 As you can see above there's a creek that runs through the camp I snapped a photo zoomed across the creek just to see how it turned out and I think it looks good. The detail is nice and everything is sharp and in focus.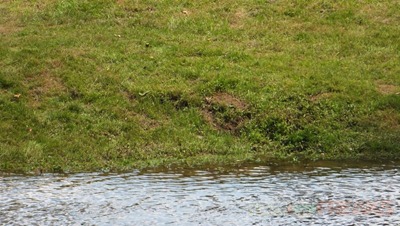 My oldest son caught a crayfish and he wanted a picture of it so figured why not include it here as well as another example.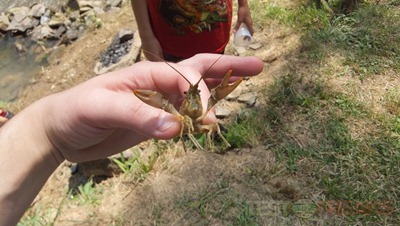 As I was there at the camp a butterfly landed not far from me and actually sat there for a while letting me take several pictures of it. The detail is very nice even zoomed in, I got close but not very close as I didn't want to frighten it away. The optical zoom works very well.
One problem with many cameras I've found is blacks, but the Z900EXR captures them well with or without flash. Here's a few product shots taken indoors with and without flash. The camera handles blacks or very darks very well and captures the details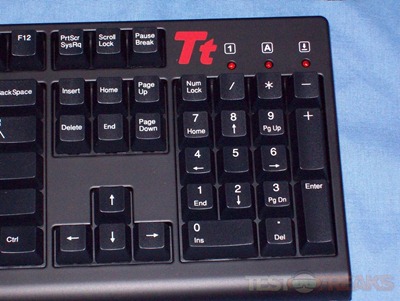 Taking movies is fine, no real issues there. The interesting thing is that you can take pictures while you're filming but not while doing a high-speed movie. You can take movies from 320×112 up to 1920×1080. The 320×112 is shot at 320fps, 320×240 is shot at 160fps while 640×280 is shot at 80fps. You do have options for 640×480 up to the 1080p at standard frame rates.
The software isn't really necessary and honestly it's not that great. Personally I never use the software that comes with my camera, I find it easier to take the SD card out and use my built-in reader in my PC.
Conclusion:
So I've got a new favorite camera that I think I'll be using as my main camera from now on. The Fuji FinePix Z900EXR is just very simple to use and it takes great pictures. What more could you ask for in a camera than that really? Seriously though it is an excellent camera, especially for the price as I've seen it selling for more than double what geeks is asking for it.
The Z900EXR is a great camera for amateurs and professionals alike really, you can just jump right in and point and shoot but you can access much more advanced options if you want or need to. The EXR mode is nice for new photographers but it can be tricky to use as it switches for you to what mode it thinks it should be in and sometimes it's not what you want to use, but not often.
The back is a full touchscreen and that's good and bad, more good than bad though. The screen is very sensitive and you can accidentally press something if you're not paying attention to where your fingers are. Overall though the touchscreen works very well and I think it's a great addition to a camera. We have touchscreens on our phones so it's s simple transition to moving to the camera. The whole back is a screen so fingerprints can be an issue and a screen protector is highly recommended.
The on/off switch is certainly unique and I haven't decided if I really like it or not, but it's simple to use and when closed it protects the lens and flash.
The Z900EXR takes wonderful pictures once you get accustomed to using it. Outside and inside they're just very nice looking overall.
The Fuji FinePix Z900EXR is just a great camera overall that I think most people will be happy with.
Pros:
+Excellent battery life
+Very well made camera
+Touchscreen
+Decent pictures
+Simple to use
+Great for beginners but with advanced options
Cons:
-Touchscreen can be overly sensitive at times
-Funky on/off switch
-Auto mode can be picky at times as to how it works
| | |
| --- | --- |
| Grades: | |
| Overall | |
| Design | |
| Performance | |
To learn more about our review policy please visit this page HERE.