Over my career I have reviewed more iPhone and iPad devices than I could ever remember. At this point in time it is hard to come across something that is new and unique. Well lo and behold today's review item falls into this category.
The iPin Laser Presenter is a device that plugs into the iPhone's 3.5 mm jack to provide a red presentation laser in the tiniest of form factors. It also works with a free iOS app that allows the user to remotely control their PC or Mac along with presentation slides from their computer by using the iPhone.
Unboxing
The iPin Laser Presenter arrives in a white and red cardboard box with the device visualized through a clear plastic window. The back of the package describes the product and its key features.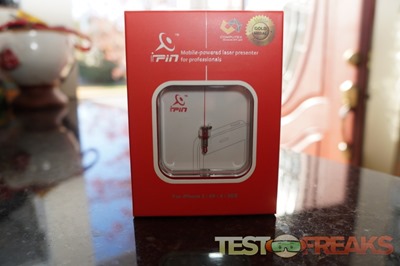 Opening the box we see the device in a plastic box centered in the package with a quick guide found beneath it. On the back of this plastic box is the headphone clip.
When you look at the iPin it appears reminiscent of a fuse in its size and appearance. It measures 16.1 mm in height, 7.6 mm in width and a depth of 6.0 mm while the cap is 1.8 mm thick. Those are numbers in millimeters, not centimeters.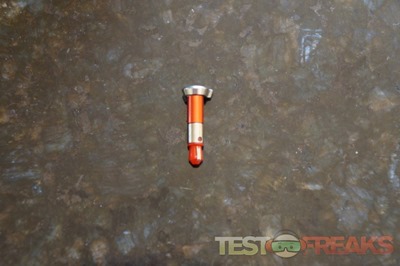 The iPin is designed to be compatible with iOS 4.3 or higher working with iPhone 4/4S/5/5S and iPod Touch 4th and 5th generation models.
The iPin uses a 635 nm amber red laser unlike typical laser pointers, which use 655 nm ones. According to the company, human eyes are more sensitive to the 635 nm wavelength than the 655 nm one.
The headphone clip is white designed to match the Apple headphones. It has two loops, one of which slips over the headphone cable and locks onto above the headphone jack, the other is to store the iPin while it's not being used.