Up on the review block today I've got another HD webcam from Logitech, the C510. A little bit ago I looked at the C910, which is pretty much the top end camera, this C510 is more middle range offering 720P resolution. The resolution is lower but the features are the same like pan, tilt and zoom and numerous special effects. The C510 even includes a nice little carrying case so you can take it with you and keep it protected.

So the Logitech C510 comes in a familiar looking box, most all Logitech boxes have the same color scheme, an that's not a bad thing.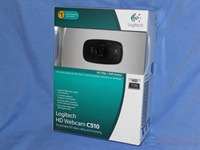 Inside the box I found a surprise, a carrying case in addition to the camera, user manual and software CD.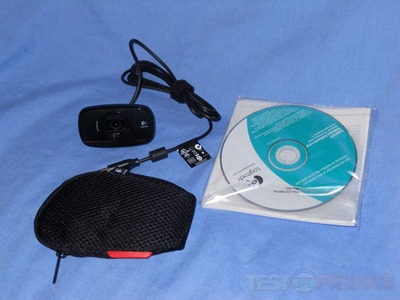 The carrying case is fairly basic, it's nylon, slightly padded and zips closed.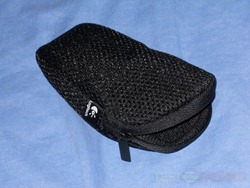 The C510 features a lens capable of 720P HD video resolution that includes video calling.
The camera can be mounted to most sizes of monitors or laptops, the mount is just hinged and easy to attach.
The C510 can also swivel on the base.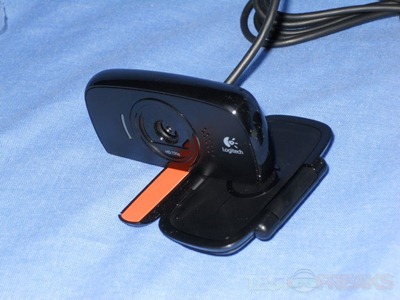 Here's the C510 and the C910 next to each other on my monitor: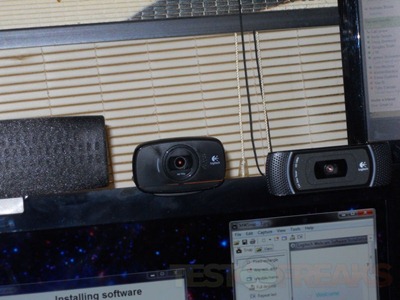 The C510 does have an orange LED on it that lets you know when it's turned on.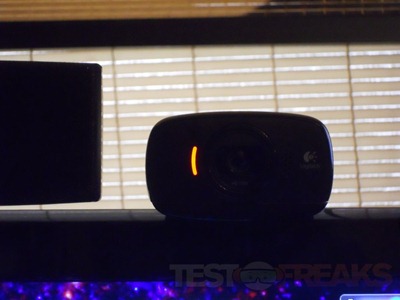 Specifications:
For portable HD video calling and recording.
Smoother. Sharper. Richer. Clearer.
Logitech Fluid Crystal Technology. It's what makes a Logitech webcam better. It's smoother video, sharper pictures, richer colors and clearer sound in real-world conditions.
HD 720p video calls
Enjoy widescreen HD video (720p) on most major IMs and Logitech Vid HD.
HD your Facebook
One-click HD upload (720p) to Facebook and YouTube makes it easy to keep friends and family up to date.
Goes where you go
Slip it in your bag, purse, even your pocket—with its fold-and-go design, this webcam goes wherever you go.
Technical Specifications:
* HD video calling (1280 x 720 pixels) with recommended system
* Video capture: Up to 1280 x 720 pixels
* Logitech More HD technology
* Photos: Up to 8 megapixels (software enhanced)
* Built-in mic with Logitech RightSound technology
* Hi-Speed USB 2.0 certified (recommended)
* Universal clip fits laptops, LCD or CRT monitors
For HD 720p video calling and recording:
* 2.4 GHz Intel Core2 Duo
* 2 GB RAM
* 200 MB hard drive space
* USB 2.0 port
* 1 Mbps upload speed or higher
* 1280 x 720 screen resolution
Logitech webcam software:
* Logitech Vid HD
* Logitech RightLight 2 technology
* Video and photo capture
* Magix photo and video editing software
* 1-click Facebook and YouTube  HD upload (registration required)
* Logitech Video Effects: fun filters, avatars, face accessories, video masks and mask maker
* Face-recognition auto-login
Warranty Information: 2-year limited hardware warranty
Price: $59.99

Installation is easy, just follow the steps to install the webcam and video chat software.
The interface has a live view which can be changed from standard to widescreen.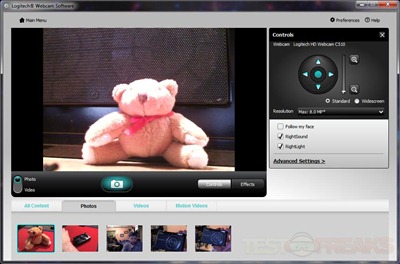 On the right side you'll see the control interface for pan, tilt and zoom.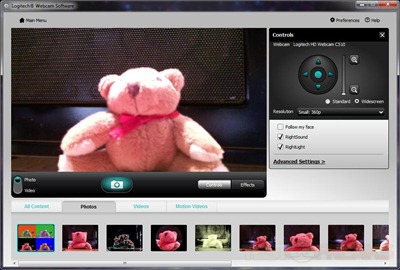 You can switch the control over to Effects for Avatars, Face Accessories, Fun Filters and Video Masks.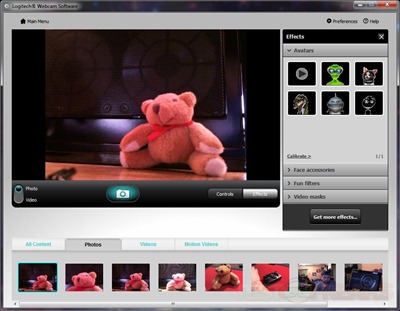 Here's all of the different filters, or at least most of them.
Under the Settings you'll find three pages for Webcam Control, Advanced Settings and Device Info.
I love the Pan, Tilt, Zoom features of these Logitech HD webcams, the zoom isn't bad but close up it does get blurry.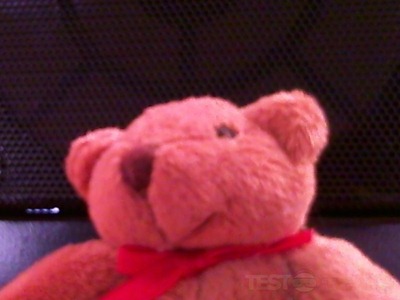 Non-zoom is decent.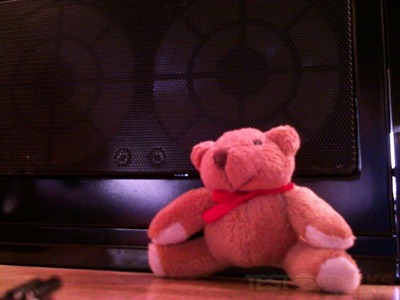 I did find that the camera does not like bright light at all, I had to move my desk lamp from its usual position to take most of the pictures. Here's what it looks like with the lamp in the normal position: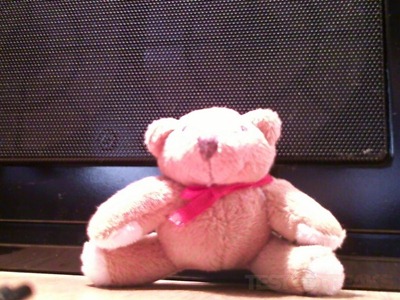 Here's a few samples from the effects: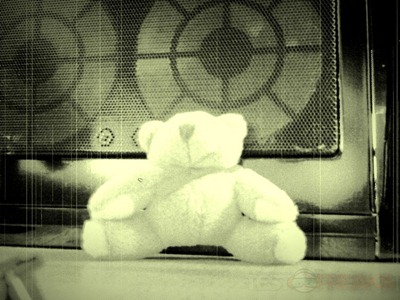 The video quality is very good, it's 720p so I expected it to be good and it is.
The C510 features the ability to be used as a facial recognition system, along with 1-click upload to Facebook and YouTube.
Conclusion:
The Logitech C510 Webcam is well worth the cost, it's a quality product that offers very good performance for the cost.
The C510 has many of the features and then some that anyone could want in a webcam.
The included carrying case is a nice added touch so you can take it with you wherever your go.
Pros:
+Includes carrying case
+Swivels and attaches to most any monitor
+Camera can pan, tilt and zoom
+Lots of features and effects
+Decent quality video and still pictures
Cons:
+Doesn't like bright light
+Zoom can get fuzzy
| | |
| --- | --- |
| Grades: | |
| Overall | |
| Design | |
| Performance | |
To learn more about our review policy please visit this page HERE.