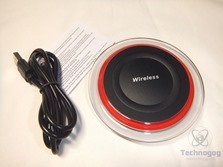 I love wireless charging, I think all phones should have it built-in by default. Wireless charging pads have come down in price and they're very inexpensive now which is a good thing I think. Today for review I've got the MO Direct Qi wireless charging pad and it works great, but best of all it can charge through my phone case with no problems at all. The pad is also inexpensive so you can do wireless charging on the cheap. Read on to learn more…
Specifications and Features
Inside you'll find the charging pad, micro USB cable and basic instructions. The pad itself is made of ABS plastic and clear acrylic and it does have a rubber base to make sure it stays where you put it.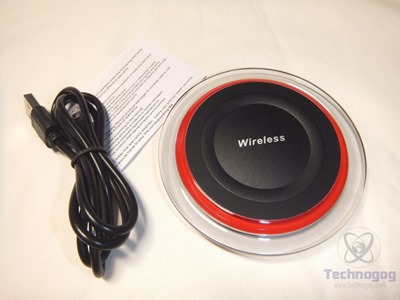 I tested it with both my Samsung Galaxy S8 and Galaxy S6 and it worked perfectly fine, no complaints at all about charging. Charging time seemed to be the same as charging over USB that was included with the phone. Just like nay charging pad you have to get the phone in the correct position for charging and I'm happy to report that the phones both charged through their cases.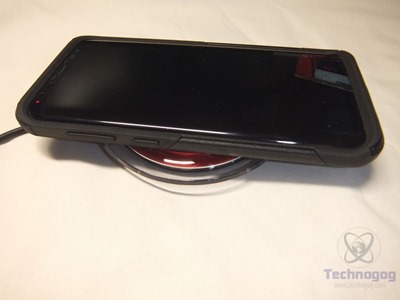 There is a very tiny LED inside of the front edge of the pad, it glows red when you plug it in and then changes to a whitish blue when charging. The LED is actually very hard to see, I didn't even notice it was there at first as it's not bright at all.
Conclusion
I own three wireless charging pads now and I love them, they just make it so much easier to charge my phone, just set it down and it charges.
One of the most important things to me about wireless pads is that I can charge through the case, I don't want to take the case off my phone just to charge it, and this pad works fine through the case.
Charging time seems comparable to over USB, so no complaints there.
The pad seems well made, and it looks nice, I do like things that are see-though or clear.
The price for this pad seems fine, it's $12.99 right now on Amazon and to me it's well worth that price.

Pros:
+Seems well made
+Inexpensive
+Dim LED won't disturb
+Can charge through cases
Cons:
-None
| | |
| --- | --- |
| Grading | Scores Out of 10 |
| Overall | |
| Design / Aesthetic | |
| Value / Price | |
| Performance / Usage | |
Disclosure: This product was given to me for review by the company for review purposes only for free or at a discounted price.
To learn more about our review policy please visit this page HERE.