So a little while ago I reviewed the Nanoxia Deep Silence 1 or DS1 mid tower case and it was made for silence as the name suggests. Nanoxia has since released another version of that that case called the Deep Silence 2 or DS2 for short which is very similar to the DS1 but there's just a few features missing like the air chimney and the pop up USB ports, but other than that the case is pretty much the same overall. You'll find sound dampening material all over the inside of the case making it very quiet, in fact I wasn't even sure the system was running when I hit the power button, yes it's that quiet. The DS2 case comes with three fans pre-installed for you but there's room for five more in various locations in the case if you need the extra cooling. The DS2 has room for seven hard drives and three 5.25" devices, and it's a case that's very well made and sturdy with a lot of attention paid to detail and the overall design and usability of the case. So read on to learn more…

Nanoxia Deep Silence 2 DS2 Mid-Tower PC Case Review
The box is very similar to the Deep Silence 1, it looks pretty much the same honestly. On the front you'll see the case, and the back has features highlighted.
The case is packaged very well with styrofoam surrounding it and a plastic bag over the case itself.
The first thing you'll notice when you unpack the DS2 is the weight, this case is very heavy even when it's empty. The weight does make one think the case is of high quality though, and I think it is.
Off to the side of the case in the box was the user manual and the case itself is further protected with a clear plastic film on the front bezel.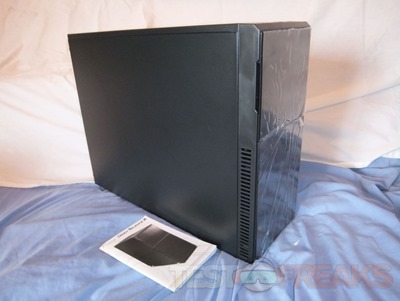 The front of the case is sort of split in half with a line in the middle.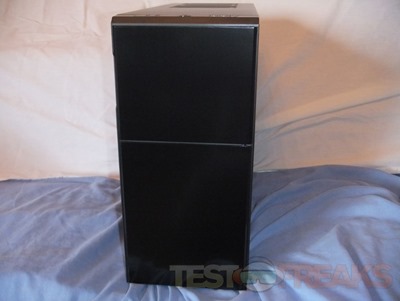 The top half of the bezel opens to reveal noise reduction material on the door itself and then three 5.25" drive bays, along with the reset button.
Beneath the drive bays you'll find two switches, these are the fan speed controllers with a choice for low or high settings.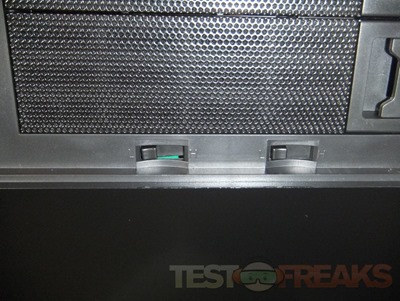 The right and left side panels of the DS2 are just plain black with sort of a semi-gloss paintjob, not much to see really. The case is sort of long, which gives you plenty of room inside for longer video cards of course.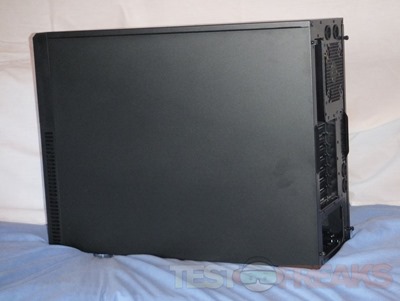 The top of the case looks plain as well until you look closer and see there is space for two more fans towards the back. The main power button, audio ports, both USB 2.0 and USB 3.0 ports are located towards the front at the top of the bezel.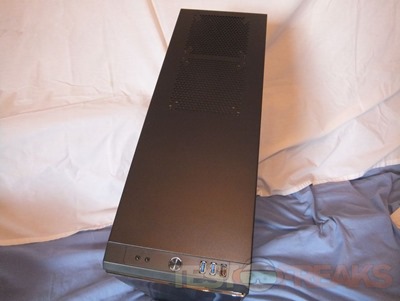 Moving around the back you'll find the usual slots along with a pre-installed 120mm quiet Nanoxia fan and four holes ready to go for liquid cooling.
The DS2 has a bottom mounted PSU, and underneath that you'll find a pull out air filter.
On the bottom you can see just how big that filter is, looks to cover more than half of the bottom of the case. The case features very tall feet allowing for good airflow under the case.