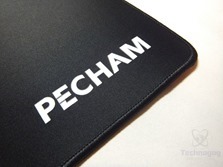 Mousepads come in all shapes and sizes and colors and designs and even materials but I've come to like the extra large ones, or what I would call a deskpad and when I see a deal on one I have to buy it. Today for review I have the Pecham XX-Large gaming mousepad that costs under $10 on Amazon right now and I have to say it's very much worth it, it's well made, and it works great. Read on to learn more…
Specifications and Features
The pad has a large Pecham logo in the right corner and the surface is very smooth, it's a lycra water resistant material. The edges are stitched well to keep it from fraying and best of all the pad is machine washable.
The back of the pad is rubberized to make sure it sticks and stays in place.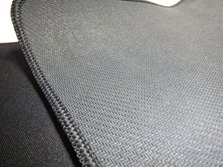 The mat is large, which I like a lot, it's just under 31" x 12" in dimensions and about 3mm thick. I can easily fit both my keyboard and mouse on this pad and have some room left. The pad works great with my mouse, no issues with tracking at all, fast or slow movements registered. The pad stays put, no issues there either so II 'd say the rubber backing works well.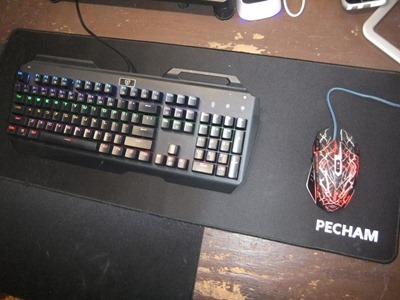 Conclusion
I like these large pads a lot as I can have it under my keyboard which makes it more comfortable for me. The pad works fine with my mouse, no complaints there.
For the price this pad is a great deal I think, I'm very happy with it.
Pros:
+Large size
+Machine washable
+Inexpensive
+Well made
Cons:
-None that I could find
| | |
| --- | --- |
| Grading | Scores Out of 10 |
| Overall | |
| Design / Aesthetic | |
| Value / Price | |
| Performance / Usage | |
Disclosure: I purchased this product for my personal use and thought a review would benefit other consumers in making an informed purchasing decision.
To learn more about our review policy please visit this page HERE.