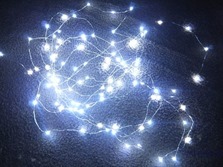 I'm back with another set of micro LEDs from RTGS Products for review, the ones I've looked at in the past were battery powered but these have a power adapter so you can plug them in, so no batteries. There are 100 micro LEDs in this string and it's about 42 feet long and it's a cold white light making them very bright. Like other RTGS micro LED strings these are waterproof and well made. Read on to learn more…
Specifications and Features
Rtgs Micro LED 100 Cold White Color Lights Plug In on 32 Ft Long Silver Ultra Thin String Wire [NEWEST VERSION] + 100% RTGS Products Satisfaction Guarantee
-100 Super Bright Cold White Color LED Lights on 32 Ft Long Silver Ultra Thin Silver Wire with 4 Inches Distance Between LED Bulbs and 10 Ft Clear Cable Between Wire and Transformer. TOTAL STRING LENGTH OVER 42 FEET !!!
-Ultra Thin, Bendable but Sturdy Wire with LED Lights is Totally Submersible but NOT TRANSFORMER !!!
-Included Custom Made AC to 7.5V DC Transformer (Size: 2 x 2.5 x 0.75 in) that is Very Small, Lite and Clear. THE SMALLEST AVAILABLE ON THE MARKET !!!
-Lights Have Over 20 Years of Life Span and Use Fraction of Energy Needed by Regular Light Strings. They are also much brighter than Starry Lights or Fairy Lights.
Price: $17.95 (from Amazon at time of review)
The Review
Let's start with a quick unboxing video and then move on:
The packaging for the RTGS cold white micro LEDs is just a clear plastic box, and that's fine, it protects it and you can see what's inside.
Once you unpack the box you'll only find the LEDs wrapped up tightly and the power adapter.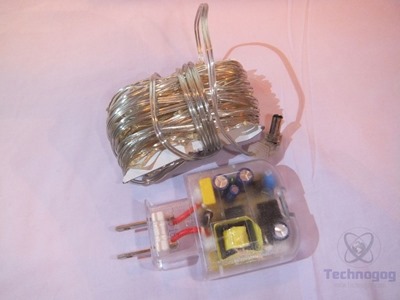 The micro LED string comes wrapped tightly around a piece of cardboard so you can just unwind it easily. The string of LEDs is 32 feet long and there is a ten foot section of clear wire between the string and power connection making the total about 42 feet.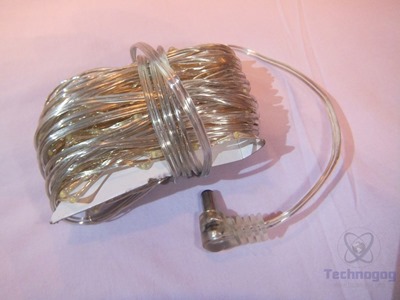 They're micro LEDs obviously and they're tiny and they produce light from all angles. The string is waterproof so you can put it outside and not worry about it at all, they're actually submersible except of course for the power adapter but that's why there is a ten foot lead on it which is also waterproof.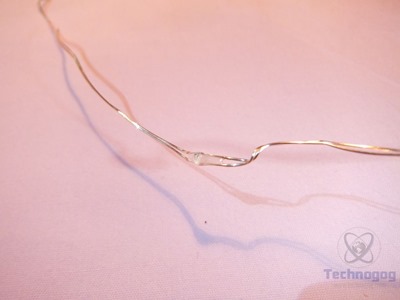 The power adapter is see through which is kind of neat, and it's the two prong style with the connector on the end to plug the LED string into.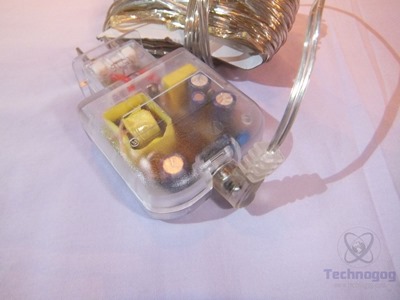 The micro LEDs are are a cold white style which means they're more white and have a slight bluish tint to them but they are extremely bright. The produce a very clear white light which makes them great for multiple uses, I think I'm actually going to put them up in my basement as it's damp down there and I need a bit more light. These are more than bright enough to light up an area as well as just for decorations.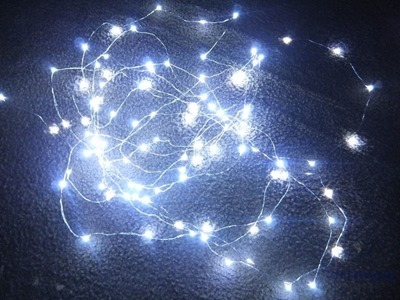 Conclusion
I like RTGS micro LEDs a lot, I own several sets of these but these are the first that are powered by electricity and not batteries. There's pros and cons for both batteries and electricity of course, but you can plug these in and no worry about changing the batteries which is a bonus and since they're LEDs they won't use much power at all.
These just have numerous uses from just adding some extra light to an area to decorations for the holidays or even arts and crafts type things.
The quality is just excellent overall, and the fact that they're waterproof just makes them that much better I think.
If you're looking for a set of micro LEDs that I highly suggest you give these a serious look as they're well worth it.
Pros:
+Super bright
+Uses electricity not batteries
+Waterproof/weatherproof
+Bright cold white LEDs
+Very long
Cons:
-None really
| | |
| --- | --- |
| Grading | Scores Out of 10 |
| Overall | |
| Design / Aesthetic | |
| Value / Price | |
| Performance / Usage | |
Disclosure: This product was given to us for review by the company for review purposes only, and is not considered by us as payment for the review.
To learn more about our review policy please visit this page HERE.