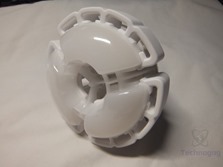 Up for review today I've got a rather odd looking light bulb, it's a 200Watt equivalent LED Spotlight bulb from Sansi and it only uses 25watts of power. The bulb is very bright and it's made of ceramic and plastic, it's well made overall and provides a lot of light where you need it when you need it. The bulb doesn't flicker and it's instant on and it just works great. Read on to learn more…
Specifications and Features
The first thing you'll notice about this bulb is that it looks odd, unlike any other spotlight bulb, but there's a reason for that. The bulb is large yes, but it's about the size of a regular spotlight is really, but this one is a bit heavier that my other LED spotlight bulbs. The weight of this one is from the ceramic it's made from. The bulb is hollow and it has plenty of cooling slots all around it to keep the bulb cool when on for extended periods of time.
Recently my local Dollar Tree had gotten in stock LED spotlights and for $1 each I couldn't pass them up for use in my basement. I had regular LED bulbs down there and they worked but not really. These lights I got from Dollar Tree were 65watt equivalent which was enough for the most part as I have eight of them down there but they're a soft white light, more of a yellow really and I don't care much for that but again for $1 they were worth it.
Anyway, here's two pictures for you without the Sansi LED light bulb and with it on, there's a huge difference, it lights up that whole side of basement easily. The light is so bright you really cannot look into it for any extended period of time and it's 5000K color or daylight white which I very much like, it's a much clearer and cleaner light.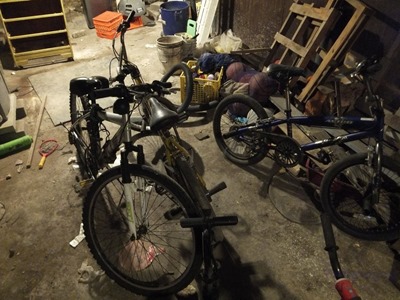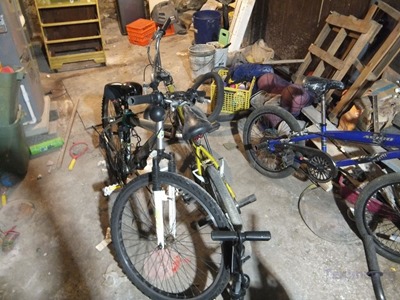 Conclusion
LED light bulbs have come a long way, I know as I've been a fan of them for the main reason of saving money. When they first came out they would take long to come on to full brightness and they would flicker which could be very annoying, but the latest generation is just like the old incandescent bulbs but cheaper and just better overall.
The color is 5000K which is daylight white, it's very white and it's a clearer light as opposed to soft white bulbs, I very much prefer the daylight coloring for everything I do even if it's just in the basement.
Sansi makes great products in my opinion, I have two bulbs from them now and an outdoor motion sensor floodlight and I'm very happy with all of them. I can highly recommend Sansi products.

Pros:
+Very bright
+Well made
+Instant on
+No flicker
Cons:
-None
| | |
| --- | --- |
| Grading | Scores Out of 10 |
| Overall | |
| Design / Aesthetic | |
| Value / Price | |
| Performance / Usage | |
Disclosure: This product was given to me for review by the company for review purposes only for free or at a discounted price.
To learn more about our review policy please visit this page HERE.