When is a pair of speakers not just a pair of speakers? When it's the Audio Move SD from Satechi! Today for review I have the Audio Move SD which is a small portable speaker unit that can be used with anything that has a standard audio jack. It works very well as a speaker, but that's not all it is as it's an MP3 player too. Yes you can use the Audio Move SD as a stand alone MP3 player, just put your music on a microSD card and then insert it into the Audio Move SD and just hit play. So read on for a quick review of an interesting little gadget…
The box features a see through window to show you the Audio Move SD, and of course there's the specs and features listed there.
Inside the box you'll find a cardboard backing with plastic casing holding the Move along with UBS and audio cables. There's also a user manual in the box.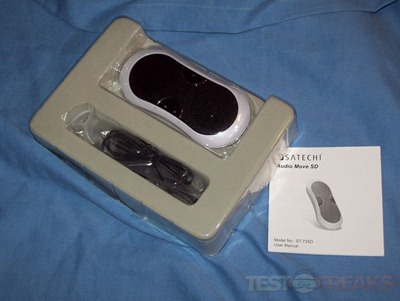 The cables are USB for charging and a double ended audio cable.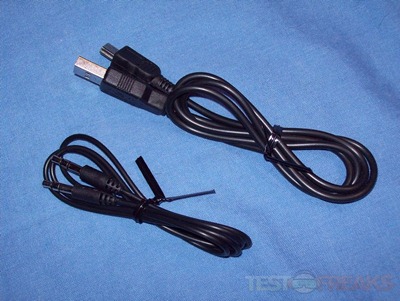 The Move is small with dimensions of 5-1/8" x 1-1/8" x 2-5/16". It's primarily plastic with a black metal screen covering the speakers. For its size it feels fairly heavy and well made.
On the top are the controls for play/pause, forward and backward, volume up and down and random and repeat.
On the front edge you'll see the Satechi logo and under that is the microSD slot.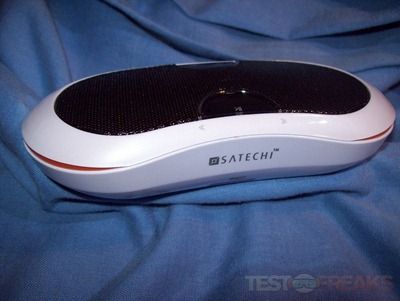 On the back side you'll find the USB and audio ports. The USB is for charging and the audio is of course for audio…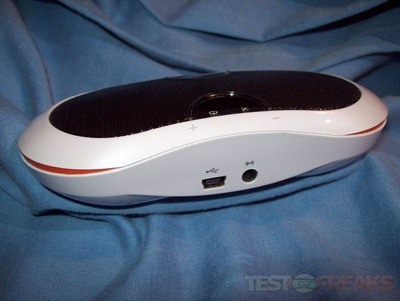 On the bottom you'll see two black pads, these are non-slip to make sure the Audio Move SD stays in place.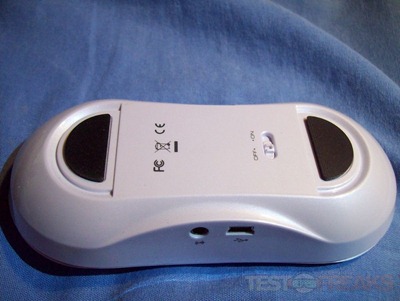 On the bottom you'll also see the the on/off switch.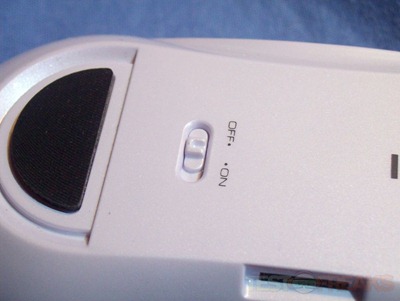 Specifications: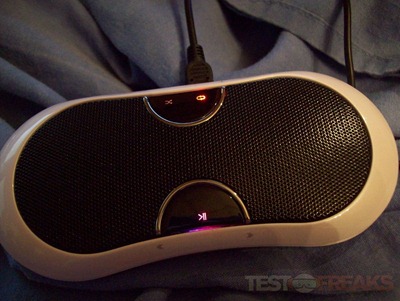 For testing I used the Audio Move SD with my HTC Titan, ZuneHD and my PS Vita. Using it as an external speaker is easy, just plug and play basically. You can of course use it with anything that has a standard audio connection, but I just grabbed a few things I had on my desk for testing.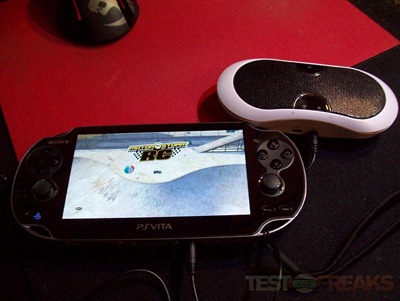 The sound quality for all of them was decent really.  Thee is a slight distortion at high volumes, but that's to be expected with most any speakers really.
The sound if nice and full and I was actually surprised by how good it sounded. There not full range speakers, but the sound quality is decent.
The Audio Move SD can get very loud considering how small it is.
As you know it can be used as an MP3 player and using it that way is interesting. Personally I don't like the lack of any sort of display on it. Navigation is done basically just by forwarding to the next song. If you've got a 100 or so songs on the microSD card that can be a tedious process getting to the next song for sure.
There's really not much more to say about the Audio Move SD, it's an MP3 player and it's a portable speaker and it just works.
Conclusion:
The Satechi Audio Move SD is a unique little product that can be very useful for taking your music with you. The Audio Move SD does double duty in that it's an MP3 player and it's a mini portable speaker for your gadgets. The sound quality from the Audio Move SD is actually decent and so is the battery life.
It's a great little product that could be made better if it had a display, but as is it has a low price and adding a display would raise the price.
Pros:
+Decent sound
+Simple to use
+Speaker and MP3 player combo
+Looks good and well made
+Uses rechargeable batteries
+Small and portable
Cons:
-No display
-Doesn't include a case
-Can get distorted at high volumes
| | |
| --- | --- |
| Grades: |   |
| Overall | |
| Design | |
| Performance | |
To learn more about our review policy please visit this page HERE.