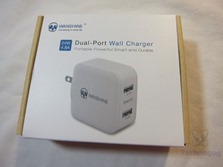 It seems most things charge over USB these days and that's a good thing as it makes life a bit easier and today for review I've got the Wanshine dual port USB travel charger that features Smart IC technology that can sense how much power your devices need to charging and can adjust automatically. It seems to work fine, but a bit slow and it does have a couple small issues. Rad on to learn more…

Specifications and Features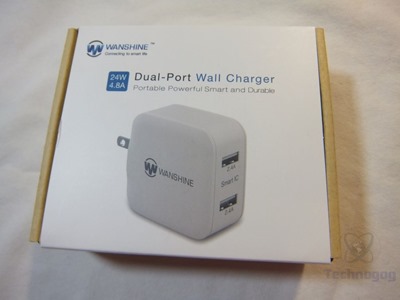 The charger is rather plain, it's just white but there are other colors available. The Wanshine logo and name is on the front and that's about the only markings on it. The adapter is square and it's about 2.25 inches by 2.25 inches and about 1.1 inches thick.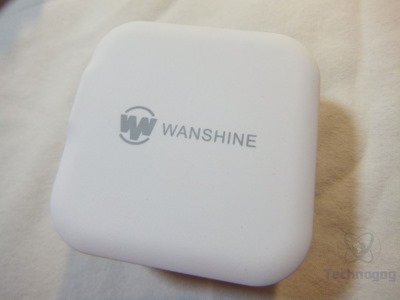 The front edge is where you'll find the two USB ports that total at 24 watts of power and 4.8amps. The ports use what they call Smart IC technology that can identify your device and charge it at the maximum speed by adjusting the power and amperage automatically to your devices.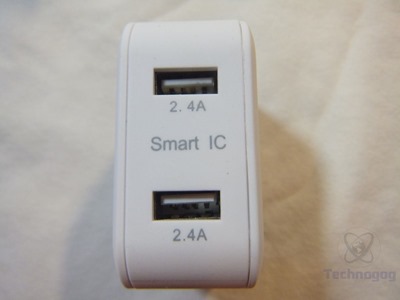 The charger is a travel style charger and on the back is a flip out power plug, not much else to say about it, it's a plug.
For testing I charged a few things and honestly it didn't seem to charge things that fast. I primarily charged my phone and a few USB external batteries and it just seemed to take a long time. One thing I found odd is that there are no LED indicators to let you know it's powered on or charging, it's just weird not having any kind of visual indicator to let you know what's going on. Another thing I noticed is that is get fairly warm while charging. My room temperature was about 71F and I checked the temperature of the charger with my infrared thermometer and it read 97.5F but it didn't seem to get any higher than that.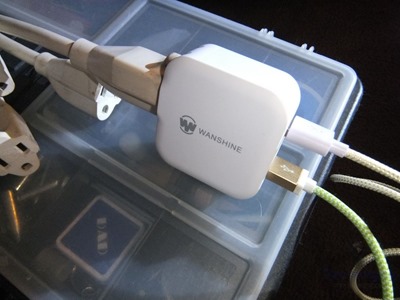 Conclusion
The Wanshine charger seems well made and it does charge devices but I'm just not sure about the longevity of it, only time will tell as it were as to how long it will last.
The charger is supposed to adjust itself automatically to charge your devices at maximum current and speed, but it seems to charge rather slow or just not really as fast as I expected honestly.
I'm just not sure about this charger, it works yes, but it seems slower to charge devices than it should be and it runs rather warm.
Pros:
+Small and portable
+Seems well made and sturdy for travel
+Smart IC technology
Cons:
-Doesn't seem to charge very fast
-Rather warm while charging
| | |
| --- | --- |
| Grading | Scores Out of 10 |
| Overall | |
| Design / Aesthetic | |
| Value / Price | |
| Performance / Usage | |
To learn more about our review policy please visit this page HERE.